"The future is here; it is just unevenly distributed." William Gibson
Given the wealth of technology, you'd think that chief information officers (CIOs) live in the future. The reality is CIOs live in the past, present and future. CIOs deal with complex realities - legacy, transactional systems held together by baling wire; unrelenting demand for new applications and systems; the threat of cybersecurity issues; unending pressure to not only reduce IT costs but also help the business realize efficiencies also.
All CIOs have to constantly reinvent and disrupt themselves and their teams. New CIOs have an opportunity to be Oscar-winning turn-around artists. The learn more the art of managing information technology (IT), I spoke with two CIO turn-around artists that I have had the privilege to work and collaborate with across multiple industries.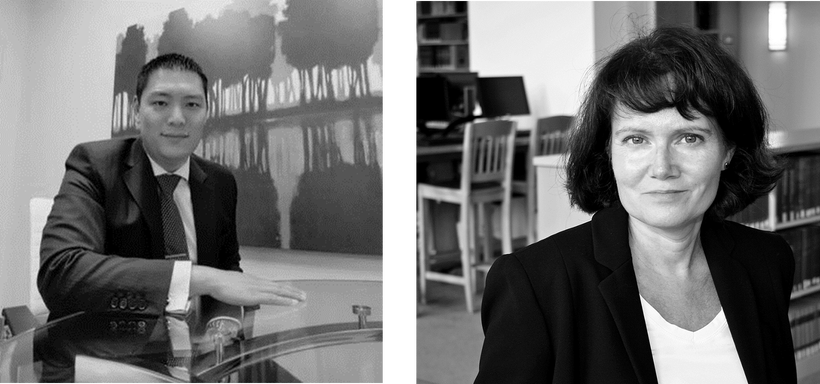 1. Curiosity is your friend. You can't begin to turn the wheel if you are blind. In the beginning of a new role, get to as many meetings as possible in all nooks and crannies of the organization. Be like the kid at Disney for the first time; you want to see every attraction and go on every ride. Be enthusiastic and have a stock set of questions. Fill paper or digital notebooks with everything you hear and see. As leaders, we are on a journey to learning something new daily. It is critical for leaders to understand that we are also a student and we are learning from every possible situation that we encounter. Remember, even if you are experienced in the industry, every organization has its own culture, norms, policies and practices.
2. Restrain your horror. You will inevitably find things that shock you; beyond what was revealed during the interview process. The first step towards fixing is finding. Your new team is expecting you to recoil and/or run screaming; instead demonstrate calm and encourage them to share the legacy, the bad and the ugly. "Resist the impulse to drop your jaw," says Young. A team that becomes fearful of sharing with leadership is a handicap.
3. Talent, talent, talent. Arguably the CIOs biggest dilemma in turning an IT organization around is the paucity of information technology talent, particularly in areas like analytics and cyber security. New CIOs need to sort out the talent they've inherited, facing difficult decisions about who to keep, re-arrange, or move out of the organization, and every organization has different norms and rules about how that all works. Inevitably there will be talent gaps, and some you'll need to fill fast. Pull out all the stops in finding the top talent you need. Leverage your network including key vendors. Don't forget human resources. "It's very important to make human resources your friend early and often," says Young. Also, make sure any new leadership on your team is on board with your turn-around strategy, especially if it is a vendor-supplied leadership resource. The most important element for a leader is "Hire and surround yourself with experts in the specialize areas that are smarter than you," says Chou. This is a very hard thing to do for a lot of leaders.
4. Table stakes to floorboards. Stability and reliability, including cyber security, aren't requirements to be at the C-suite table. They are the floor upon which the table stands. "New CIOs have a period of time to address the stability issues they inherit," says Young. "This honeymoon period isn't forever. You've got to figure out what the biggest threats and pain points, and how long of a window you've got to fix them." If there is a pain point that is going to be lengthy and/or costly, be up front about it – don't over-commit. Otherwise, confidence will wane. Caution: Don't get too mired in the the operational and find yourself struggling to deliver the innovative. If you spend too much time in the guts of things like addressing unpatched servers, you risk being perceived as only good at delivering commodity services.
5. Progress before perfection. Rome wasn't built in a day; the turn-around will move slowly at first. Striking the right balance between pushing for improvement and not a way to iteratively attain more speed is to focus your team on being better today than yesterday, better this month than last month. Once some time has gone by, be sure to be vocal about the positive progress. "Pointing out to a team what they've been able to accomplish gives them confidence that they can keep going and get to a higher level of contribution," says Chou.
6. Don't forget yourself. Pay attention to your own development and succession plan. Too often, new executives will forego development opportunities because they over-commit and don't have a strong #2. "Among your top priorities is to work on a successor," says Young. "First, because you owe it to the organization to have a degree of redundancy for yourself, and second because you will need that right-hand person so that you can focus on strategy and innovation." Also, it's tempting to forego that week-long executive education or the leading-edge industry conference, but remember part of the reason you got to a leadership role is due to attention to development over the years.
Both Young and Chou have lived through turn-arounds. Young recalls the most difficult as being one where the IS personnel felt neglected and demoralized. "These were bright people who wanted to do a great job, but prior leadership hadn't paid attention to their development and skills." Fixing bad technology is easier than fixing years of ignoring the right talent practices.
We have heard the analogy that culture eats strategy constantly and it is one area that we cannot neglect as a leader. Chou recalls a time where the focus on the team was to implement a great enterprise technology tool but the change management process and culture sensitivity was not taken in to consideration and the project implementation was not successful. The solution went live but the organization adoption was low says Chou.
This post was co-authored by David Chou and Joanna Young. David Chou (@dchou1107) is the Vice President and Chief Digital Officer at Children's Mercy Hospital in Kansas City, Missouri. He has held CIO roles in both the US and internationally. Joanna Young (@jcycio) is an Executive Digital Advisor, and a Senior Managing Director at BlueLine Associates. She has held CIO roles in insurance, higher education and healthcare. Both Chou and Young are active on Twitter and LinkedIn.
Calling all HuffPost superfans!
Sign up for membership to become a founding member and help shape HuffPost's next chapter
This post was published on the now-closed HuffPost Contributor platform. Contributors control their own work and posted freely to our site. If you need to flag this entry as abusive,
send us an email
.