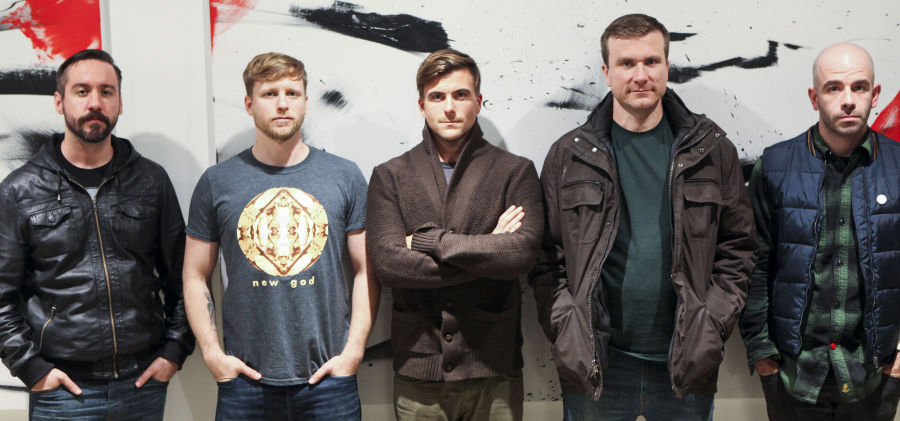 "Does anybody else think that you can tell the size of someone's penis by the pitch of how their tinkle sounds?"
I stumbled upon this question while listening back to my interview with Circa Survive. In the first minutes after I had started recording, I left the room to grab some waters for the band. There was a brief lull in the conversation before vocalist Anthony Green posed this query, prodding a frenzy of hilarious pseudo-scientific deductions from all seated in the room.
A week later, in a follow-up interview with Green, I decided to broach the subject of the unintentionally intercepted message. "I've really been trying to find the quantum sonics to back that up," Green explained, delighted that it had piqued my interest. "Sometimes I'm in the bathroom and I hear these guys that have this fountain of piss, with bass tonal streams just pounding on the porcelain. I can't help but think, 'This guy's got a big cock.'"
Humor, or the attempt of it, is a tool often used in the wrong space and time. For Green and his bandmates -- Colin Frangicetto (guitar), Brendan Ekstrom (guitar), Nick Beard (bass) and Steve Clifford (drums) -- interviews and live performances are riddled with jokes and absurdities to break up and balance the seriousness of their music.
"People are really trying to figure out the symbolism behind this baby beating the shit out of Anthony."
The first taste we got of "Descensus" came in the opener, "Schema." Undeniably the most aggressive song on the new record, as well as the most aggressive Circa Survive has ever written, the track opens with frantic snare and cymbal cracks and dissonant guitar shrieks unconcerned with resolve. As the verse settles in, Beard and Clifford take the reins with a deep, driving groove. Green's vocals, meanwhile, are as gruff and pissed as they've ever been. But what might be most remarkable about the first impression "Schema" left was its accompanying video. A bloody boxing match between Green and a towering man-baby left viewers nonplussed, feverishly conspiring in the YouTube comments about what sort of profound meaning this strange apparition could possibly represent.
"When we did the new video, we couldn't have gone in a more absurdist direction," Frangicetto told The Huffington Post. "I remember when I first showed it to my dad he was basically pissing himself just reading the comments. He was like, 'People are really trying to figure out the symbolism behind this baby beating the shit out of Anthony.' Like, really going in-depth, and it makes you understand where conspiracy theories are born. If you don't give them an answer, they will make up their own, and it's beautiful."
"Descensus" is the album that, for so many reasons, shouldn't exist. Finishing up their touring cycle on "Violent Waves," Green told the band he would need around six months to work on his solo music, including a U.K. tour. It was right at this time that Frangicetto and his wife divorced. Moving from the band's hometown of Doylestown, Pennsylvania, in order to recuperate and center himself again, Frangicetto immediately recognized the band's splintering bedrock. "I didn't find out until a month later that Nick was facing the same thing as me," Frangicetto said. "That's how far the communication had been removed."
In Green's absence, Circa Survive would meet up every so often at their creek house to write. Each time, it felt excruciatingly forced, with depression and excessive alcohol consumption preventing any real forward progress. The band's musical stalemate was suddenly set aside right around Valentine's Day of this year, but it didn't get any easier: Frangicetto, who was out in San Jose, California, visiting his new girlfriend, received a text from Ekstrom saying that he had heard that Green had started using again.
"Later that day I got a call from Anthony that just said, 'I'm sorry that I haven't talked to you in a while. I've been really addicted to heroin for the last few years and have hid it from everyone. I'm super ashamed and Brendan confronted me about it today and I kind of just told him everything. I'm going to go get help,'" Frangicetto said. "And it was like, holy shit, I did not expect that. Over the years, Anthony has always struggled with chemical stuff, but never anything as specific. It's always just kind of been a problem with indulgence in general. And he always seemed like he had it all together."
"I started using drugs when I was 13 or 14," Green said. "I started drinking, sneaking beers out of the garage, just kind of had a fascination with all that stuff. From that moment, for my whole life I was getting high one way or the other."
"I'm addicted to heroin, and I want to kill myself, and I don't think I'm good to be around anybody ..."
Green went to rehab for the first time when he was 19 or 20, after having been caught by his parents with a variety of substances. He remained sober for about nine months afterward, but his intention was never to stop, just to take a break and learn how to properly function while using drugs. On every album he recorded with Circa Survive, Green was either drinking, smoking weed, taking pills or tripping on psychedelics. During the recording of "Violent Waves," he started taking prescription painkillers. His old neighbors were dealers. One day, when they didn't have any Percocet available, they offered him heroin, telling Green he could get twice as much for the same price.
Green told himself that he wouldn't get sucked in, but it wasn't long before Green developed a fierce heroin addiction. He labored to keep it hidden from those closest to him. His wife could see that something was awry, finding clues here and there, but Green was unwilling to admit that he was using. As Green's life was rapidly approaching an inescapable bottom, Ekstrom confronted his friend.
"Brendan came over to the house and was like, 'What the fuck's wrong with you? All these people are telling me you're selling your records and you don't talk to me anymore,'" Green said. "I told him, 'I'm addicted to heroin, and I want to kill myself, and I don't think I'm good to be around anybody in my family and they'd be better off if I was just dead.' I was just ready to die. That's how fucking strong this shit is. I was convincing myself that I needed to do it for my marriage, that it was the only thing that would give me relief. I was ready to just completely give up.
"People are always like, 'You're such a great dad and husband!' and it's like, you don't fucking know me at all!" Green added. "I'm like the worst person. Yes, I will say that I am a good dad. I take care of my kids and I love them, but I also did very foolish things. I was intoxicated around them, you know? I wasn't falling over or doing anything stupid. I don't think I was ever putting them in serious danger, but in a way, you're not being present and that's a shitty thing. Admitting that is terribly embarrassing, but I feel like there's a lot of people in my position. There's a lot of people who have gone through or are going through what I went through and I think it's important for those people to realize that it's okay to let people in and let people know, 'I'm struggling with this, I need help.' That doesn't make you a bad parent or a bad husband or person. It makes you stronger."
Two days later -- and two days before Green's U.K. tour was to begin -- Green entered rehab for the second time. Through his detox and post-acute withdrawal, a nurse who had studied Buddhism helped him to see his suffering as a right of passage, focusing himself on becoming someone his family and friends could once again depend on. Set on writing an album about his experience, some members questioned if staying together was really in Green's best interest.
"For a lot of people, going through that program is pretty life altering, and sometimes you have to severely change your life," Frangicetto said. "Not just your life, but your surroundings and what do in order to stay clean. I didn't know what that was going to entail, but I didn't want to hinge my 'career' on Anthony's well-being. If we decided not to be band, that's what we needed to do because no one wants to find our good friend dead in the tour bus."
The band voted for cautious optimism on the agreement that Green would never lie again and that Circa Survive would move forward as a completely drug- and alcohol-free entity. But with five weeks in the studio with producer Will Yip already booked and on their doorstep, the band had little to no material prepared. They decided to go in and see what would happen, whether it meant a full album or them walking out and calling it a day.
Five weeks later, the band had a brand new record. They had fired their manager, booking agent, lawyer and business manager and got all new people, and were just a few pen strokes away from a record deal for a record already made.
"It never felt stale," Frangicetto said of the recording sessions for "Descensus." "By the end, I knew we just had something really good. I didn't know that I would feel the way that I do now, where I'm super proud of it in a way that I do feel like it's our best record. The only thing I can even remotely compare it to feeling-wise is that first album, where I'm like, 'Wow, we're a band and there's an album out!' I haven't felt that feeling in a long time because maybe I took for granted that we were a band and that we have another record because that's what we do. But this time there was a near-death experience feeling to it, and there was a time where we thought we didn't have anything left to put into it, even before it was endangering some of us, and we almost lost this super amazing thing."
"You don't always get resolution and you don't always get closure. Sometimes it just ends."
A first glance at the cover of "Descensus" reveals a pyramid gutted by a giant serpent, stranded in a turbulent sea as flames belch from its fractured peak. A second glance uncovers several balloons floating above the pyramid come into vision, their strings climbing to taught.
"I always find it really interesting when people talk about the cover which they choose to focus on: is it sinking or is it floating up with the balloons?" Frangicetto said. "It's kind of like glass half full, glass half empty. To me, it was important to have something pulling it up as well as pulling it down because that's really the essence of what we felt. The rise and fall, it's a constant dynamic with us personally and creatively."
"Descensus" is undeniably Circa Survive's heaviest record, both in content and in sound, ranging from their most aggressive to their most gut-wrenchingly vulnerable. The album hits its climax on "Nesting Dolls," the band's beautiful, calamitous record to date. With lyrics that read, "You shouldn't stay / We'll never change / And I can't recognize you at all," the track builds and builds for six and a half minutes before it fades away without any big conclusion.
"You don't always get resolution and you don't always get closure," Ekstrom said. "Sometimes it just ends."
The band is as proud as they ever have been of the song, but they struggle to gather the courage to listen to it in full. It is the very contract under which this album was written, and it is the reality of the lives its members encountered in both love and life. But despite being marred by distance and ennui, Circa Survive found strength again in the notion that it's not what happens to you in your life that defines you, it's how you react to adversity.
Green has been sober for 10 months now, he is in the best shape of his life, he and his wife just had their third child and he no longer has any desire for drugs. "Descensus" is receiving praise from fans and reviewers alike and the band is nearing the conclusion to their most successful tour to date. For the first time in a long time, every member of the band is having fun preforming live together every single night. For the time being, it seems that Circa Survive is on a rise, and they couldn't be happier about it.
"We work shit out," Green said. "A lot of times I think it would be so much easier to walk away, but it takes a certain amount of effort, and there's a certain burden to it."
"When you're in a relationship, whether its marriage or just dating or whatever, I think just sometimes hearing that they would rather let you go than keep you if it meant your happiness or something better for you is what makes you want to stay with them even more," Frangicetto said. "We'd all rather walk away than force it into something is making someone unhappy or make something that is ill-conceived. It's taking pride in what you do and checking in. Every time around, we're like, 'Is it time?' Because unlike a marriage, bands do end. And when this band ends, we don't want it to be a sad thing."
Before You Go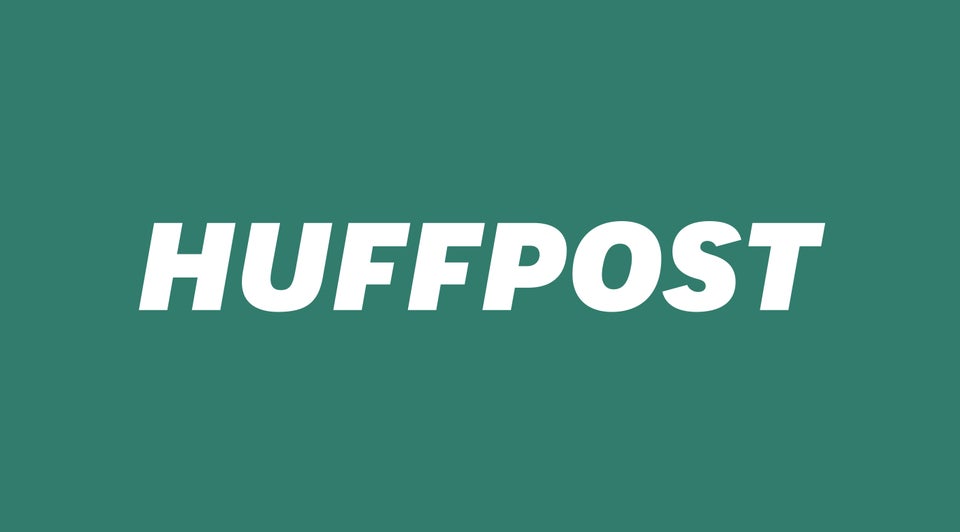 Circa Survive Songs
Popular in the Community