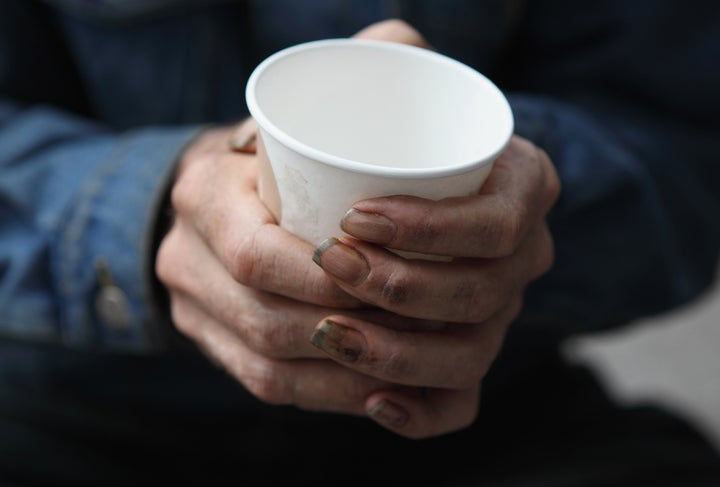 A broad coalition of Christian leaders has announced a new "Circle of Protection" to formalize their opposition to governmental budget cuts that would slash the funding for or completely eliminate programs that provide essential services for poor and vulnerable populations in the United States and abroad.
The newly minted initiative is supported by a number of high-profile Christian leaders from across a wide spectrum of denominations and aid organizations.
According to the Rev. Jim Wallis, the coalition has come together to send a message to political leaders: "If you're going to come after the poor, you have to go through us first."
The group has outlined eight core principles that guide its stance on the federal budget. Leading these principles is an acknowledgment that the government has an obligation to substantially reduce spending deficits. At the same time, the list outlines the group's position that budget decisions are moral decisions, and Christian morality emphasizes the importance of protecting those in need.
Speaking on a conference call Tuesday morning, Wallis said, "Budgets are not just about scarcity. They are about choices, and those are moral choices."
The Christian leaders believe that these budget choices are tied to an issue that is central to the Christian faith -- how to protect the "least of these" as described by Jesus in the Gospel of Matthew.
In the face of a fierce and ongoing political battle, the Christian leaders formed the "Circle of Protection" in order to advocate for those who have no voice in the debate. Their statement outlines:
We look at every budget proposal from the bottom up -- how it treats those Jesus called "the least of these" (Matthew 25:45). They do not have powerful lobbies, but they have the most compelling claim on our consciences and common resources. The Christian community has an obligation to help them be heard.
The moral measure of this budget debate is not which party wins ... but how those who are poor and vulnerable are treated. We are speaking on their behalf.
The group's information includes a list of federal programs that provide aid to poor and hungry people. While they stop short of fully endorsing the protection of any specific programs, the group believes that is important to maintain or increase the collective effort to help those in need.
Ambassador Hall offered David Cameron's program of government austerity measures in the U.K. as a model for reducing spending while refusing to cut programs that provide life-saving aid to those in need. He also offered praise to the Simpson-Bowles proposals for upholding the same standards in the U.S. budget debate.
Rev. Peg Chemberlin, President of the National Council of Churches, concluded her thoughts by asking other people of faith to join in solidarity with the signatories:
"Today we stand together to call on all Christians ... and we pray today for those that will lead us to a moral budget."
Related
Popular in the Community