As I tour the country, I often have the opportunity to visit children in the hospital as part of the community outreach efforts of Ringling Bros. and Barnum & Bailey®. These hospital visits always serve to remind me to be thankful for my physical health.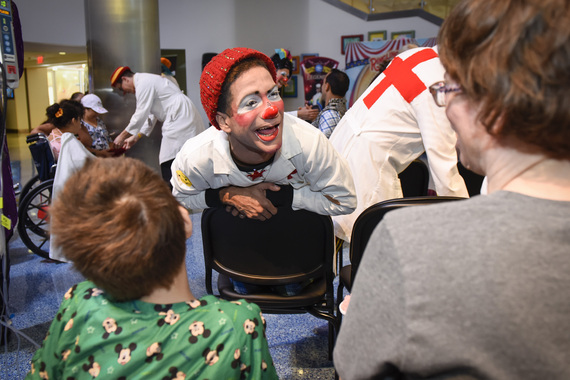 Unlike my circus colleagues, the patients I meet are not aspiring to fly or tempt fate; they just want to become well, perhaps learn to function enough to enjoy a reasonably stable existence or accomplish tasks that those of us who are graced with good health may take for granted.
Recently, my fellow performers and I were invited to the Children's Medical Center in Dallas, TX. It was a beautiful and even festive facility, thanks in large part to the center's Funnyatrics Clown Program. The Funnyatrics Clown Program is comprised of a group of professional clowns who are trained to interact with children in a hospital setting with one simple mission: to uplift the environment of the hospital and empower children through laughter. Along with our own world-famous Ringling Bros. and Barnum & Bailey Clown Alley, any unease I might have had, about our visit was immediately allayed by the joyous environment created by these funny people and the obvious delight of the patients. The children, all with varying degrees of medical challenges, were as lively as any other audience I have experienced. In the time we were performing, some may have forgotten (at least temporarily) why they were in the hospital in the first place.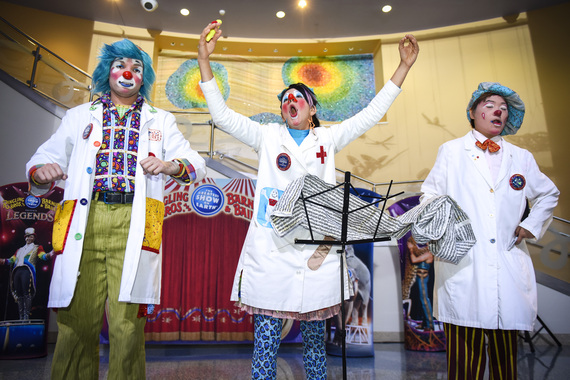 Accompanied by diligent parents and a fantastic staff, we were able to bring the magic of The Greatest Show On Earth® to these very brave patients and their families. Face paint, sno-cones, and even freshly spun cotton candy were well received, rare treats that one doesn't usually find in a hospital.
The children were delighted by the performances and the attention they received from our group. Some spoke of their favorite animals, while others rivaled our clowns with their humorous mischief. Even more children cleverly attempted to negotiate with their parents about getting another serving of our famous cotton candy. There was even a young man who completely blew me away with his freestyle rapping ability.
Though some children endure the burden of ill health or a physical handicap, all children are entitled to their innocence. They're entitled to bouts of silliness. They're entitled to the simplicity of joy. They're entitled to imagine the impossible. They're entitled to the security of a safe and caring community.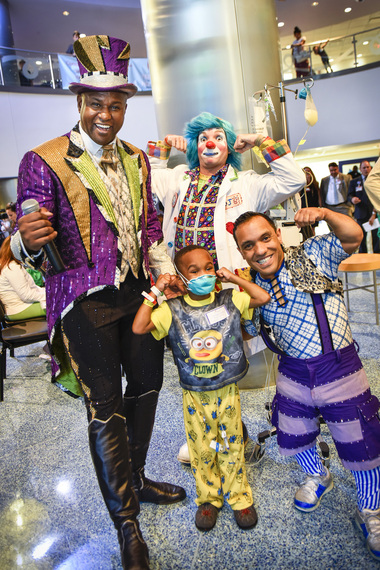 The day we spent at the Children's Medical Center in Dallas, TX was truly magical. I am privileged to have the opportunity to visit wonderful facilities such as this around the country. The children we entertained were a gleeful reminder that amidst their daily routine of medical treatments and therapy -- and despite the limitations of their physical health -- the wonder and laughter of the circus can be a welcome escape and a healing experience that can lift them up and sustain their spirits.
Related
Popular in the Community