How do you photograph climate change?
That was the question that Slovenian photographer Ciril Jazbec faced as he embarked on several journeys to the town of Uummannaq, Greenland, on a personal mission to capture the human face of climate change.
His photos, shot over four trips from March 2013 to March 2015, document melting glaciers and fjords through the eyes of the Inuit, a group of indigenous peoples living in the Arctic region.
The WorldPost spoke with Jazbec about his experience photographing climate change, living with Greenland's Inuit community and his thoughts on the future of the Inuit way of life. Some of his images are displayed in the November 2015 issue of National Geographic magazine.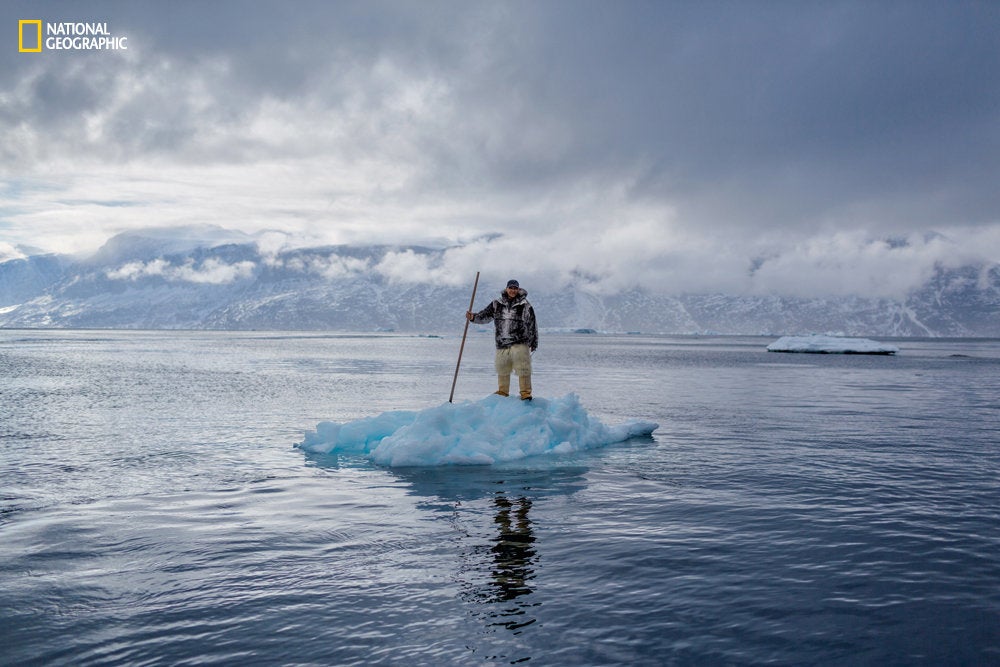 What inspired you to "illustrate" climate change?
It all started when I was studying documentary photography in London and I decided to travel to Kiribati [a Pacific island republic facing rising sea levels] to work on climate change for my Master's final project. I spent about a month there, and realized that it's incredibly difficult to photograph climate change. I learned that the best way to do it is through personal stories and to spend enough time following someone and that person's life in different seasons.
I was born in a small village in Slovenia and come from a small community, living close to nature and spending lots of time in the woods. The idea that people have to leave their home or village or town because of climate change, that life changes so much and so quickly, really inspired me to look into it more and spend time in these communities.
Then I was looking at a world map and thinking where else would be interesting to go. I applied for another grant and went to Greenland.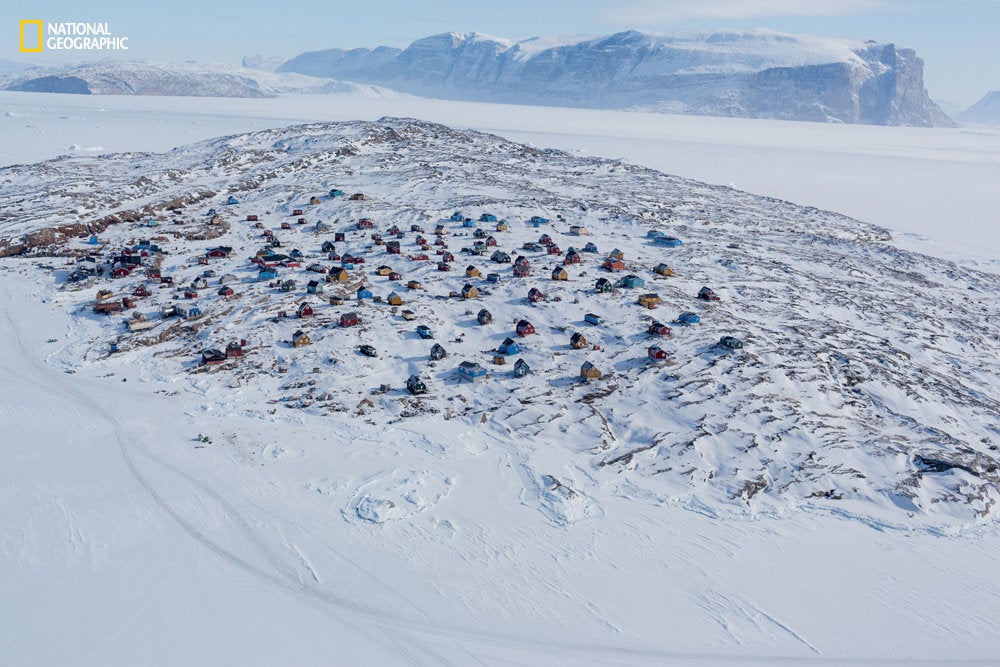 Tell me about your journey to Greenland and what it was like spending time with Inuit families.
Every time I travel to Greenland, there's magic. The first few hours after you take off, and you fly over Iceland and approach Greenland, and you look at the glaciers and frozen ice fjords, it's like you're on another planet.
I will never forget my first trip, in March 2013. I flew with a helicopter over Uummannaq Fjord during sunrise and I watched hunters with sleds and dogs running around frozen ice fjords and this town with colorful houses. It's magical.
I spent a lot of time with families in settlements, particularly around Uummannaq, which had about 52 to 200 residents. I would stay with the families, usually for a week, and I'd sleep on their sofa so I could wake up in the morning in their living room.
In Greenland, I learned to be patient. I had never been patient in my life before. In Greenland, when you'd try to arrange something with hunters, they would say, "Maybe, maybe, if the weather is good." That really drove me crazy all the time. You can wait there for two weeks and nothing's happening. They're just waiting for the weather.
What's really incredible about National Geographic is that they really give you support and time to work on a story in different seasons. My best work probably came later on, during my second or third trips, because I already had so many great friends there. You establish these connections and that's what people in the north really value and recognize.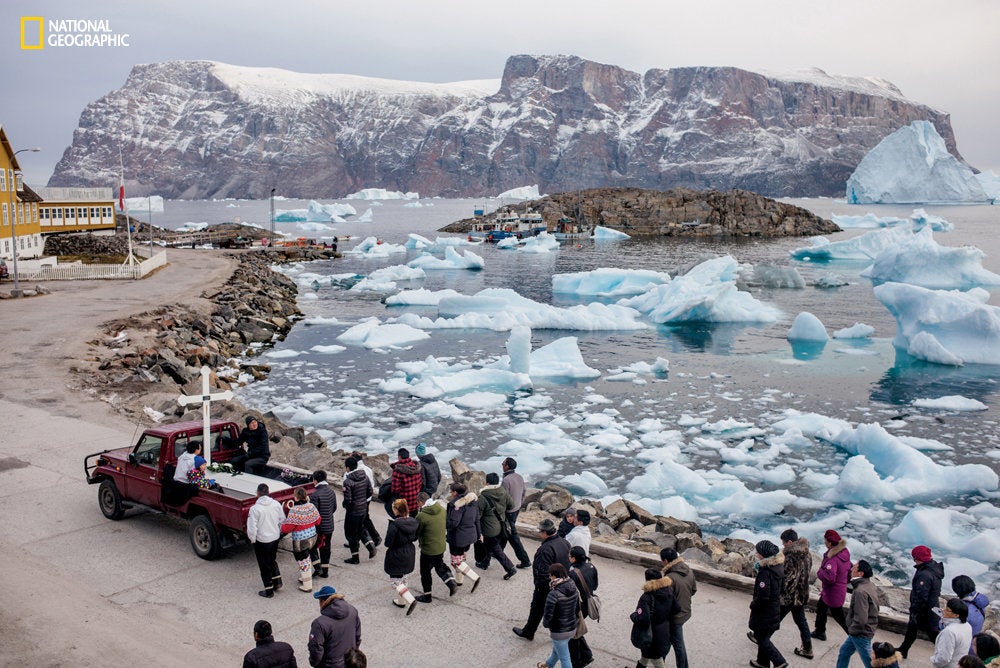 How has climate change influenced the Inuit's way of life?
Fishing is the main industry in Greenland. They export halibut to countries like Japan and France. In recent years, the length of the sea ice has become much shorter than it used to be, forcing fishermen to invest in boats and equipment.
The problem with the unpredictable weather and climate change is that sometimes the ice is too thick and they can't use the boats for fishing, while at the same time, the ice sleds or snow scooters sometimes fall through thin ice.
One time, I was on a sled with a hunter and his 12 dogs for a couple of hours and all of a sudden, one of the dogs started to swim. Luckily, the hunter stopped at the right time, pushed the sled back and the dog somehow climbed out of the water.
Greenlanders love dogs. Every man used to have 30, 50 dogs. It's about the pride, it's about tradition. But now, the number of dogs is quickly decreasing, also due to climate change. There is no point in having dogs and feeding them all year round, if you can only use them for two or three months.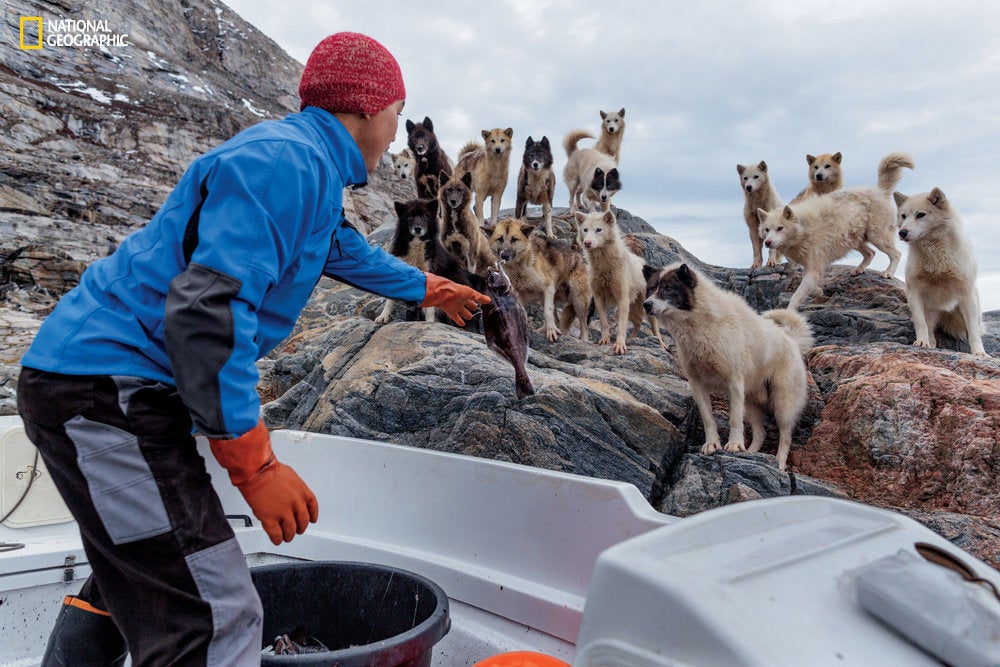 Climate change also makes it even harder to get food for a family's survival. The melting of the glaciers adds a layer of fresh water in the sea. Hunters would usually shoot a seal from a boat and that seal would float near the surface. Because of the melting of glaciers, the seal now often sinks, making it harder to bring the animal aboard. It's very hard work to be a fisherman or hunter. Sometimes they work all night, trying to get food.
Between 2013 and 2015, some of the Inuit have completely changed their lives. Some moved away, abandoning their houses. I know a hunter that's killed all of his dogs because he doesn't see a point in living a traditional way of life anymore.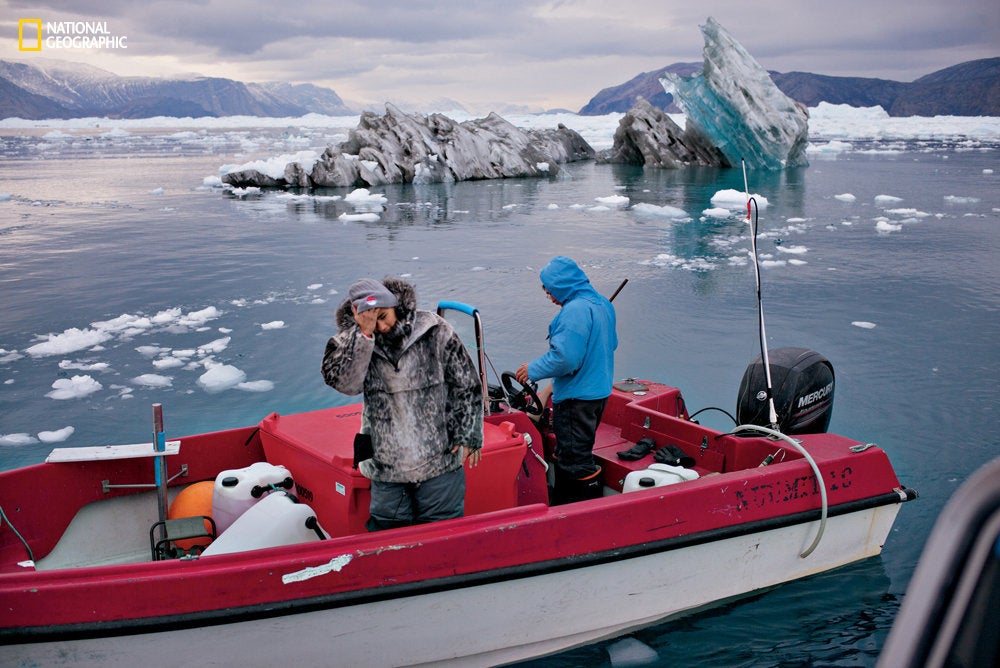 What does the future look like for the Inuits?
It's very hard to say. I'm sure that some settlements will preserve but the number of settlements will probably decrease. Their future also depends on the governments of Greenland and Denmark. The settlements need support in terms of social needs and infrastructure connectivity.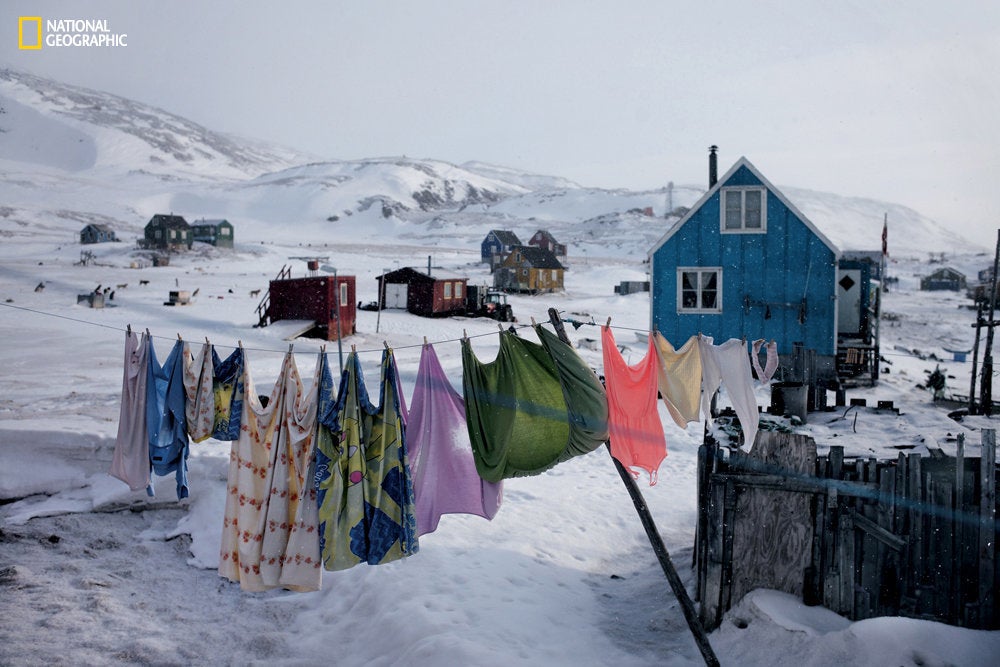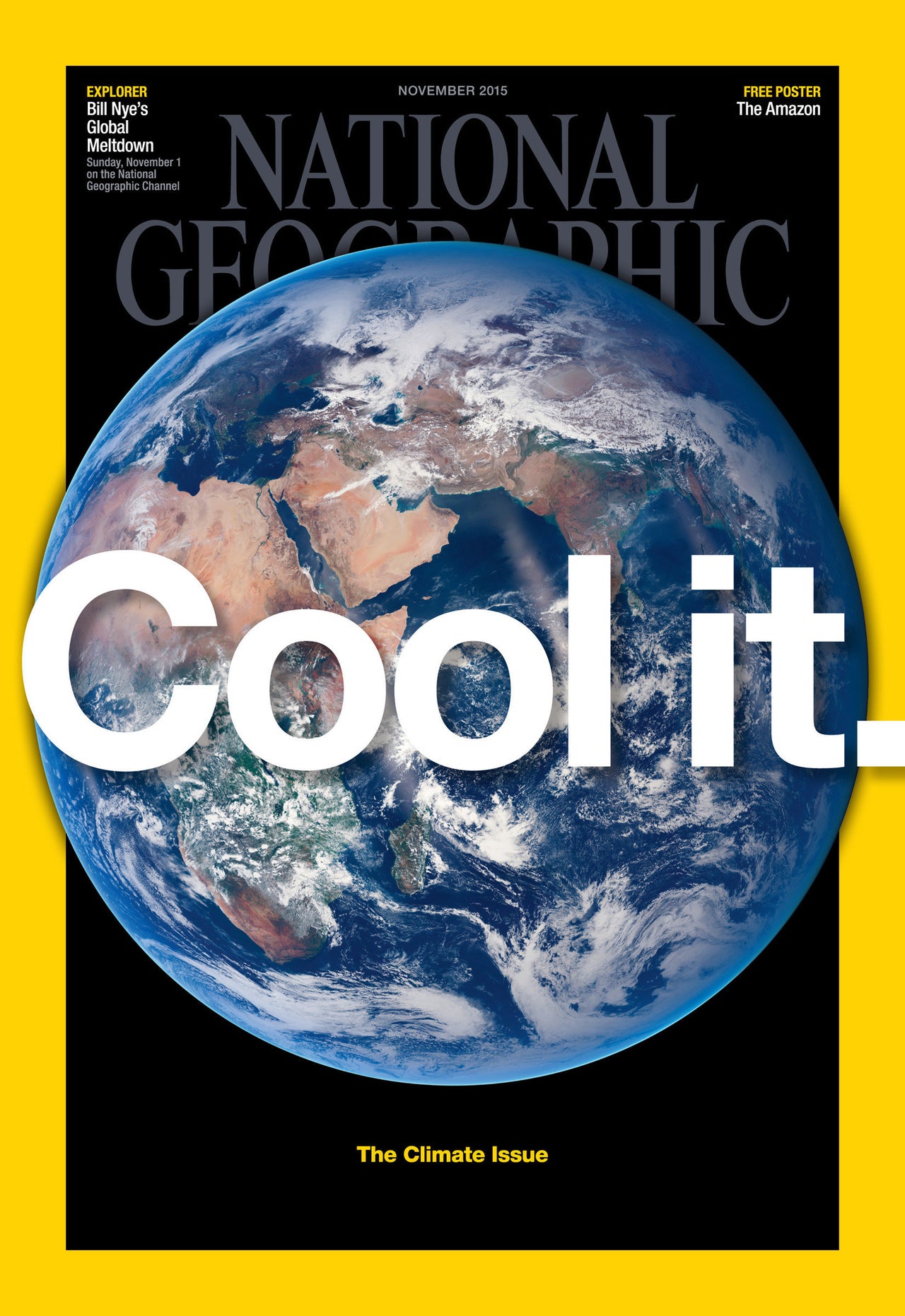 This interview has been edited for clarity.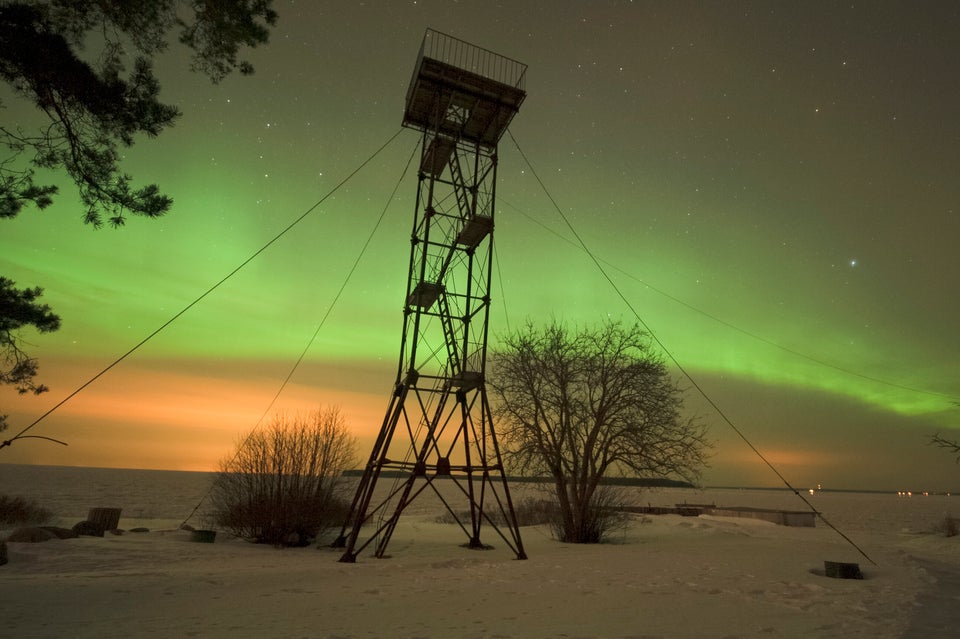 Northern Lights
Related
Popular in the Community