 If you were thrilled with the aerial artistry and jawdropping feats of tumbling and flying of the Cirque du Soleil performers at the 84th Annual Academy Awards, you're in luck. Cirque du Soleil's newest show, Ovo, is all that and more.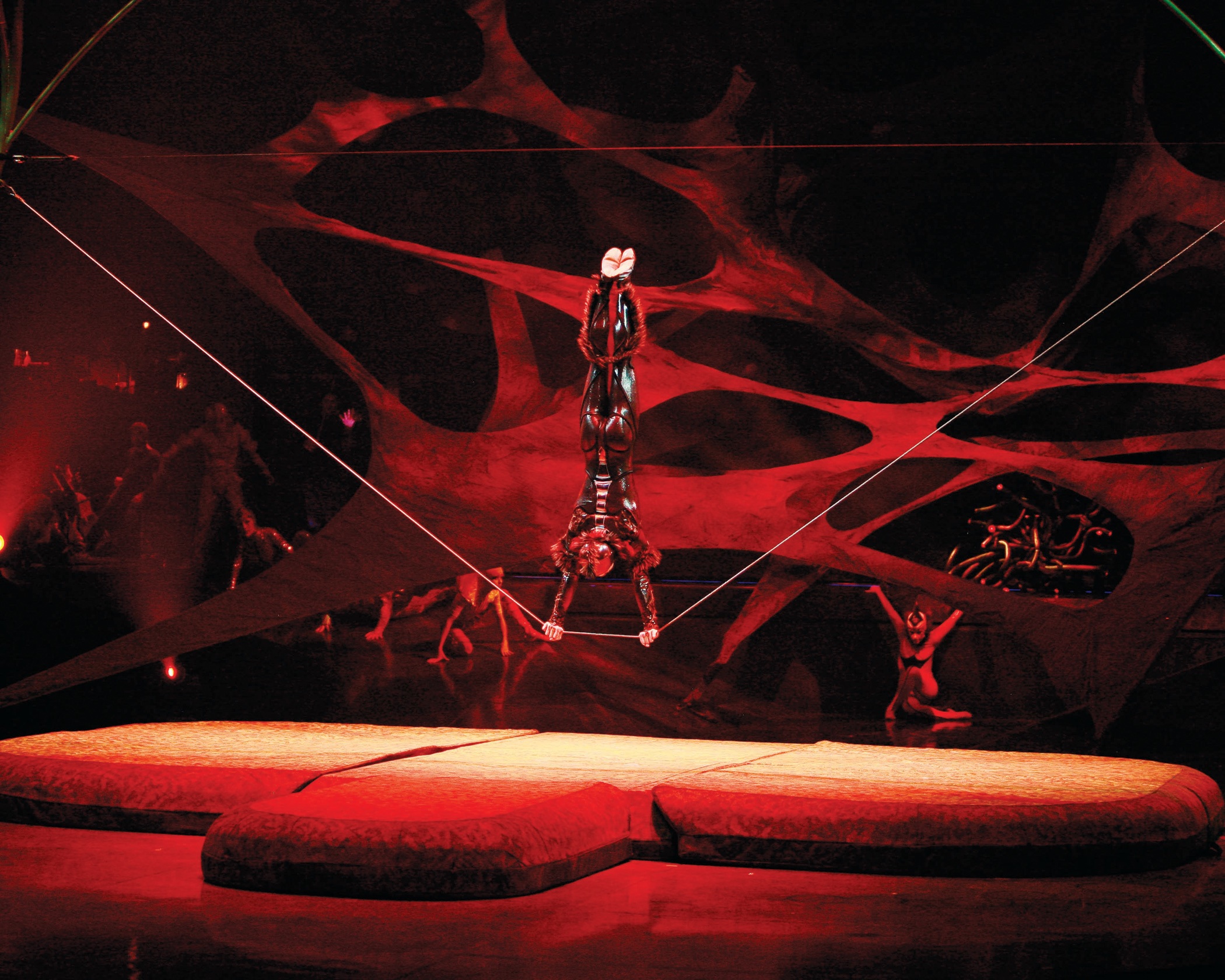 Spiderman
Photo: Benoit Fontaine. Costumes by Liz Vandal
Just as the world's most beloved circus sparked up the marathon three-hour award show, Ovo is a sensory bubble bath for a crisis-saturated world. Once you step into Ovo's underworld of bugs, you will be seduced into the lighthearted motifs of romance, procreation and arachnophobia that underscore masterful and heart-stopping gymnastics.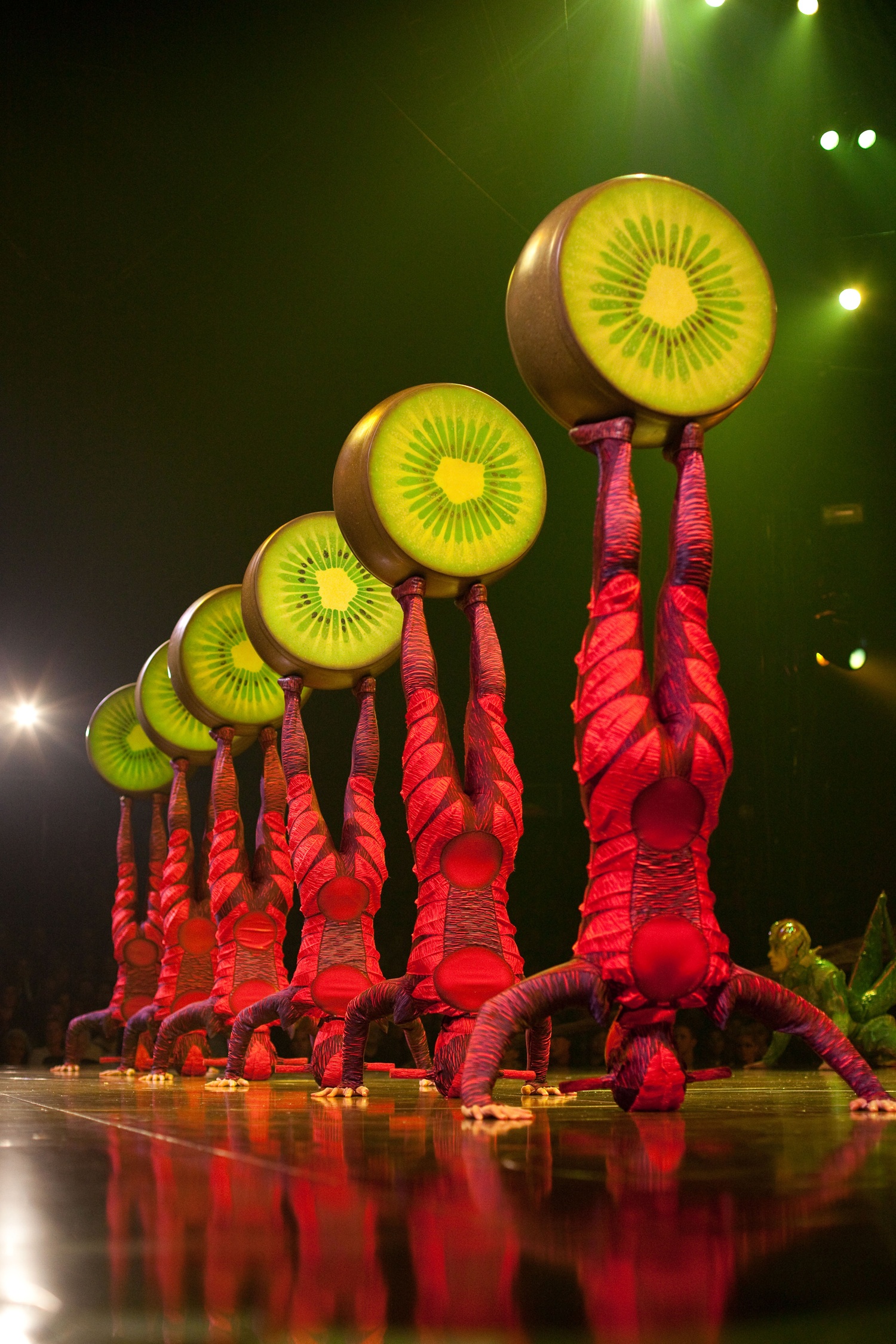 Ants
Photo: OSA Images. Costumes by Liz Vandal

I asked my friend to pick her favorite act -- which turned out to be the flying trapeze artists. But each time I added, "What about the trampolines?" or the contortionist, or the tumbling troupe, or the Chinese Dragon Dance or the juggler or the... she had more and more difficulty picking her favorite, as did I.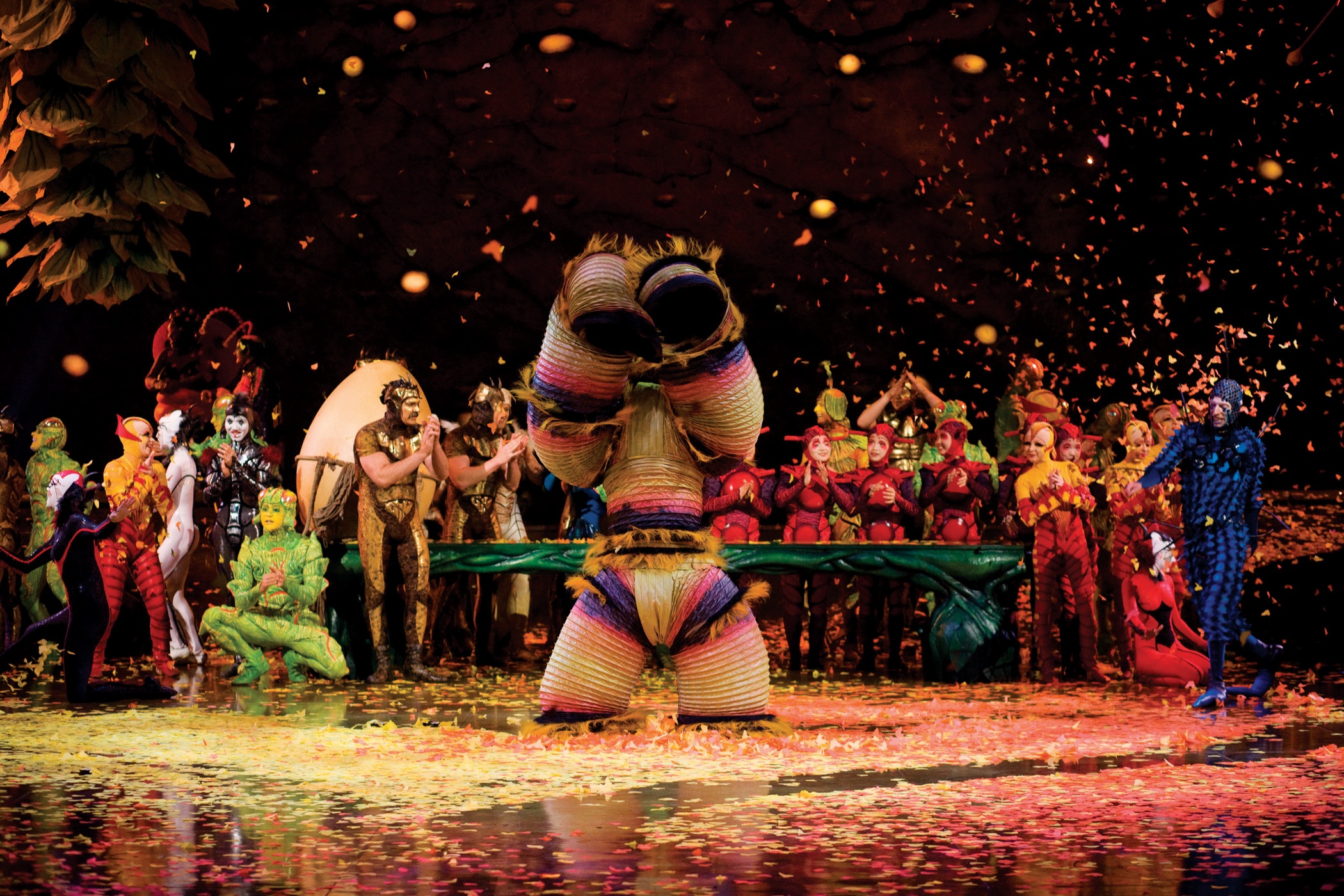 Finale
Photo: OSA Images. Costumes by Liz Vandal
Silliness, strength and thrills are interwoven seamlessly. At one moment you will be gasping at X-Games inspired, rapid-fire somersaults and spins off a rock wall, and the next, you might be pulled from your seat to flirt with a clown!
This is not one of Cirque du Soleil's most ambitious attempts at deeper meanings. Ovo simply embodies the essence of what made the world fall in love with this troupe in the first place. Artistry.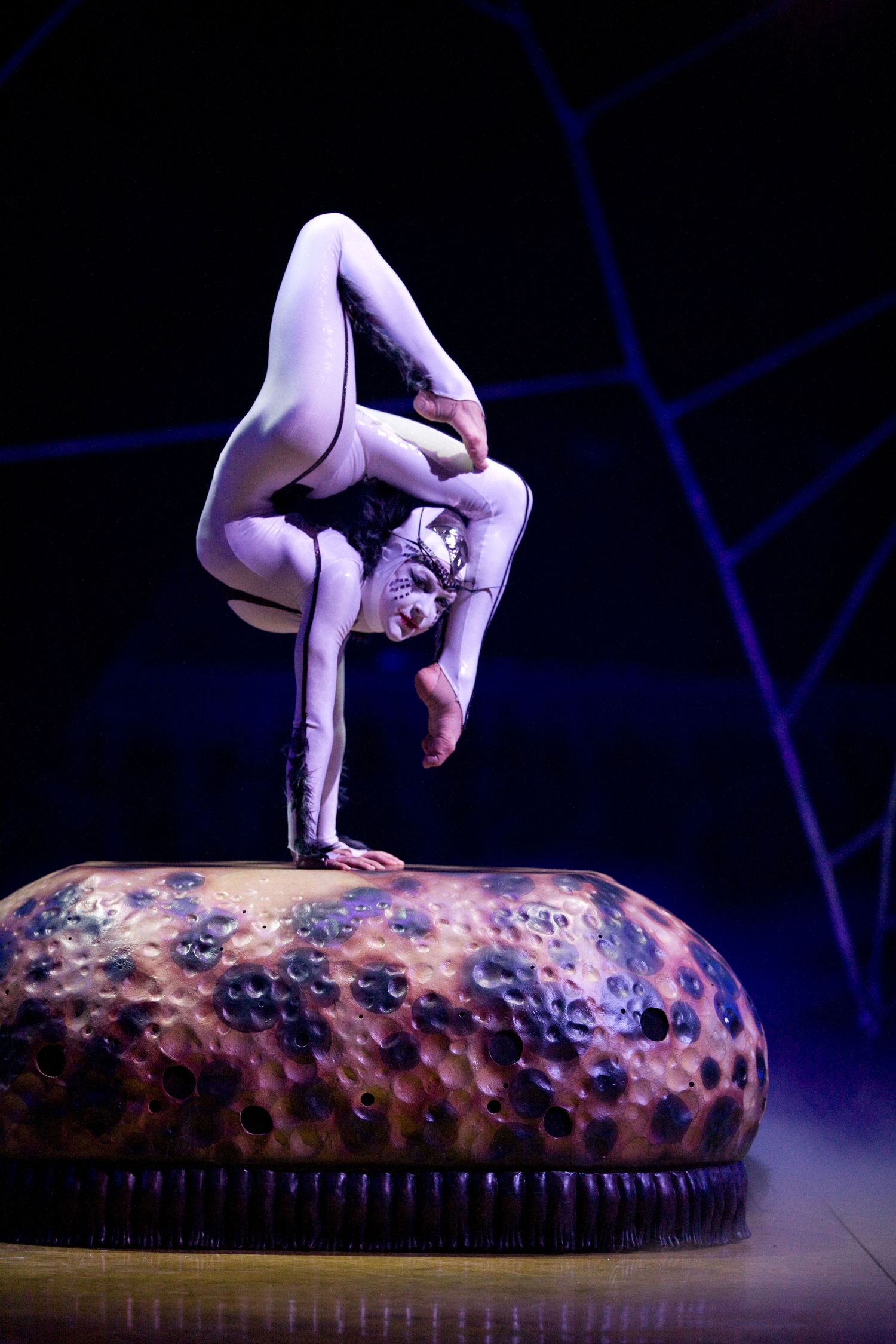 Spider
Photo: OSA Images. Costumes by Liz Vandal
Mastery. The unbearable lightness of being (as exhibited by men and women who can balance on one hand while doing an aerial backbend).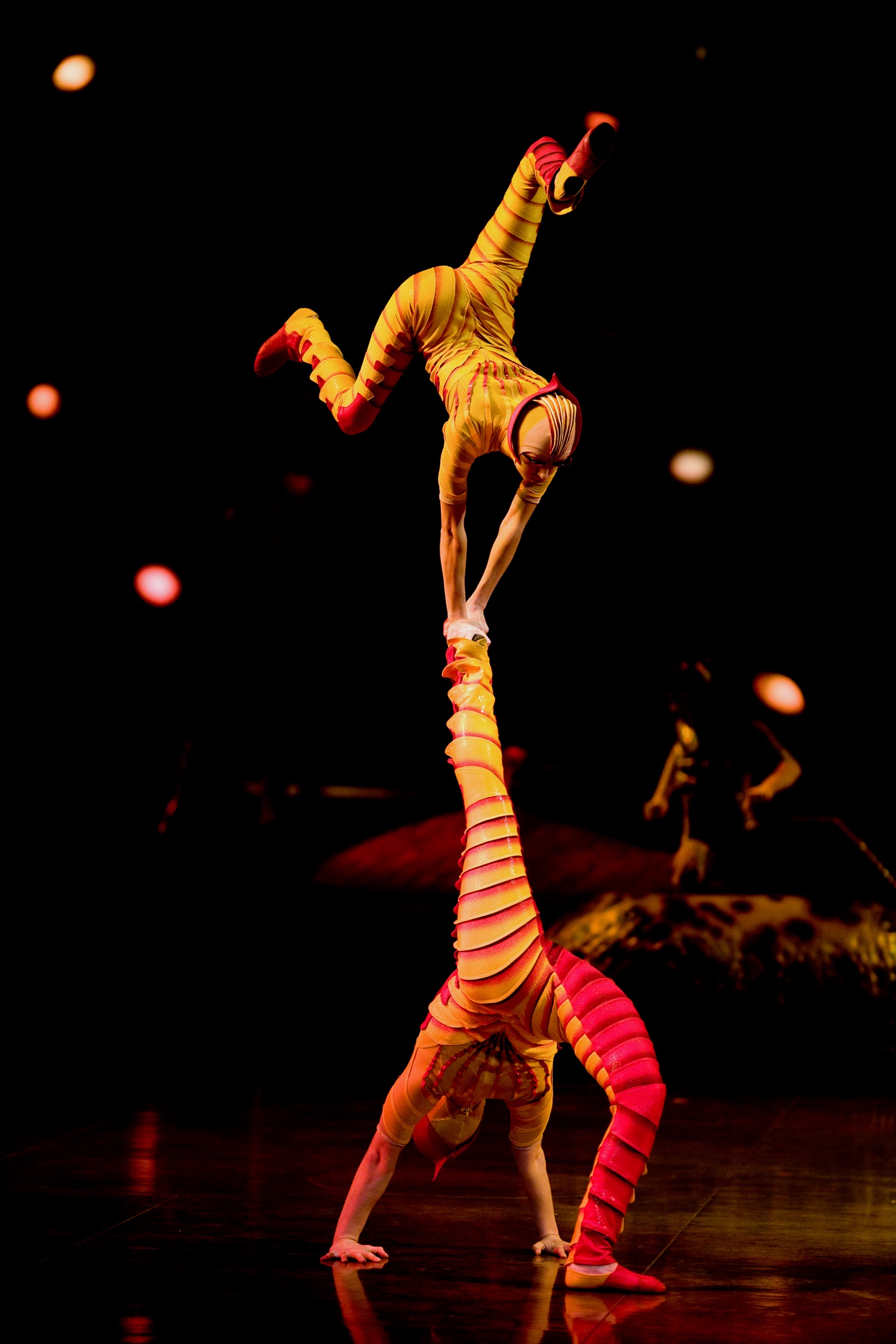 Fleas
Photo: OSA Images. Costumes by Liz Vandal
Cirque du Soleil virtuosos leaving us gasping, longing for more, thinking that maybe we too could don a skull cap, green hair, antennae and extra large shoes and run off with the circus.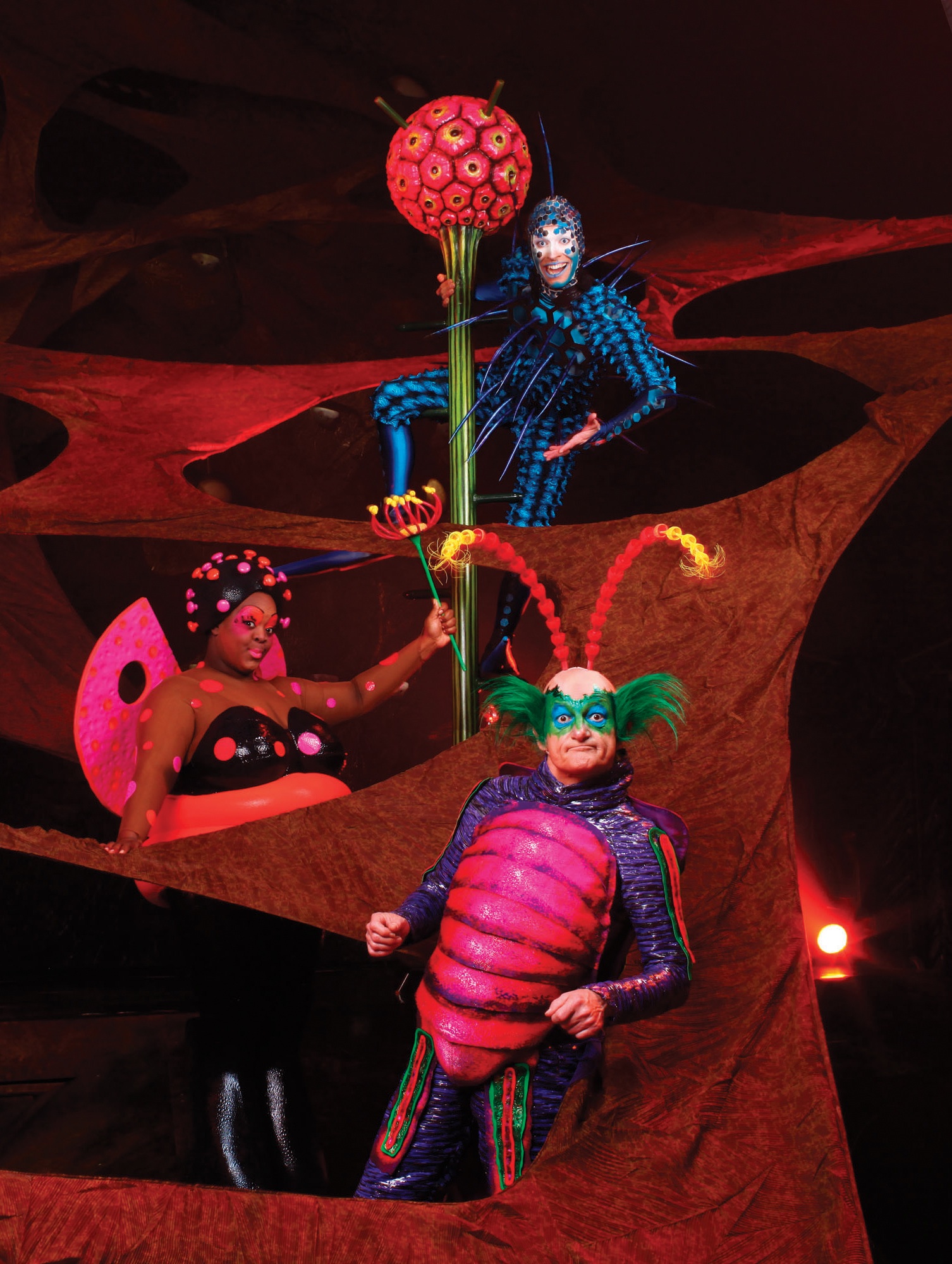 Master Flipo, Ladybug & Foreigner (Bottom to top)
Photo: OSA Images. Costumes by Liz Vandal
Ovo is an aesthetic escape into the superhuman strength and beauty of bugs. One that you'll want to take, to escape an over-serious, soul-numbing world.
Ovo is playing now in Santa Monica, California. The show moves to Portland, Oregon on April 5, 2012 and then crosses the Pacific Ocean to Australia for a July 14, 2012 opening in Brisbane, followed by Sydney, Adelaide, Melbourne and Perth.
Natalie Pace is the author of You Vs. Wall Street and Put Your Money Where Your Heart Is. She is the founder and CEO of the Women's Investment Network, LLC (a global financial news, information and education site), where she has been adding a splash of green to Wall Street and transforming lives on Main Street for more than a decade.
Calling all HuffPost superfans!
Sign up for membership to become a founding member and help shape HuffPost's next chapter