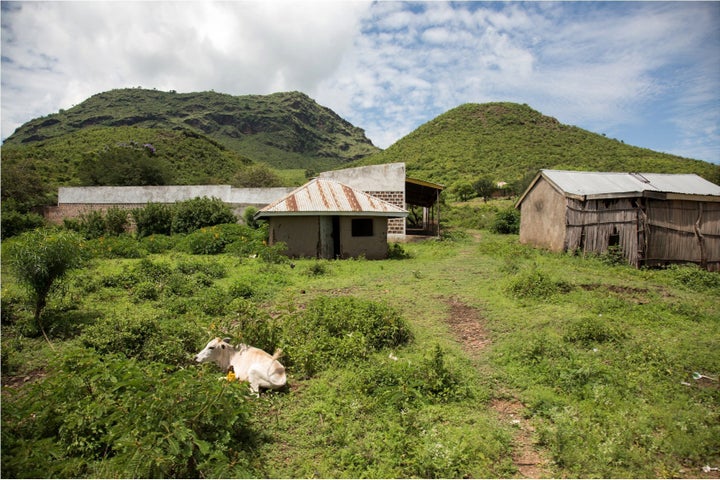 For such a tiny village, Nyangwete has big challenges. On the shores of Lake Victoria, below the Homa Hills, the remote fishing village was isolated by location and lack of power. Extreme poverty forced more than 12,000 children into the care of the state because parents could not provide for them.
Nyangwete suffers from one of the highest infection rates of HIV/AIDs in Kenya.
Village Chief Alloyse Ongere knew that his people were resourceful, but they lacked basic resources and information to succeed. By connecting the village to the world, he believed that residents would be able to lead healthier, more productive lives. When he became Chief in 2002, he began work on a community center. He envisioned a hub where people of all ages and social backgrounds could learn about technology, business, healthcare, the country and the world. "If you create a good thing," he said, "people will come to use it and make it better."
In the Honourable James Rege, Member of Parliament of Karachuonyo Constituency, Alloyse found a champion who has brought resources and global partners like Cisco to Nyangwete to nurture capacity for transformation within the community.
A recently completed road cut travel time to the nearest village from 4 hours to just 1.5, but more importantly, Rege introduced Nyangwete to Cisco. The center became part of a network of 10 Community Knowledge Centers (CKC) in Kenya as part of the Clinton Global Initiative (CGI). The public private partnership funds and supports the CKCs to bring power, connectivity, and training to underserved communities. Through a four-year, $10 million donation by Cisco, the CGI has created a model for CKCs across Africa.
These are the new digital villages of rural Kenya.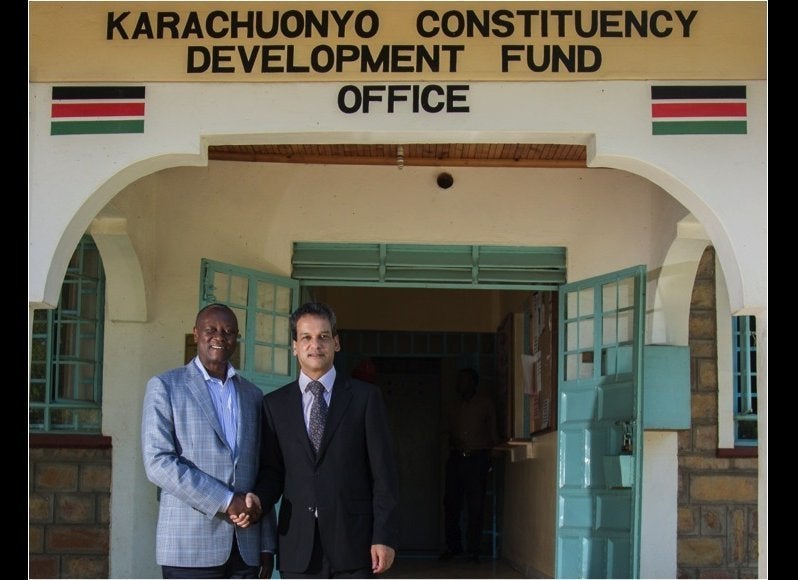 Kenyan CKCs
"People are hungry for knowledge and information," said Hital Muraj, the Cisco Corporate Affairs Manager for East Africa who lives in Nairobi. "It is through training programs that people get access to marketable skills that help them build their economies and create jobs for themselves and others living in their villages."
One Global Economy trains young people (aged 15 to 21) in technology leadership, marketing and digital media to help their communities become more technologically literate. They are supported by a "Beehive," community-based website, tailored to the local language and information needs. Inveneo provides solar power to centers without access to power and AppleSeeds Academy trains local community members how to run the CKC's as a social business. In addition to seed funding, Cisco provides Cisco Networking Academy curriculum for IT Essentials. Orange provides wireless connectivity.
An Anchor for New Opportunity
The CKC has become a gathering place for all ages and social groups and the anchor of a growing business community. A pharmacy, an mPesa (mobile bank site), a barber shop, a restaurant and other businesses have popped up around the CKC. Many of them founded by people who took classes at the CKC. The national bank is considering opening a branch at the CKC to provide more access to financial services.
According to the Chief, local farmers learned about seed bulking (producing seeds for other farmers) through the center. The new market for their harvest has increased income into the village by 34 million Kenya shilling. "They have a group and use the Internet to communicate with seed buyers," said the Chief. "With the increased income, farmers can now send their children to school, open businesses, and make other investments."
Every day from 4 to 6 pm, a market forms where women sell fish, vegetables, and other goods. Judith Yucabetotieno, a former primary school teacher who sells sorghum, maize, millet and fish, took the basic information communications technology (ICT) skills class. Now, she emails and Skypes with her children and grandchildren who have moved away from the village. Using the Internet, awakened her to opportunity. "I came to realize that some places are better than Kenya," she said, "like South Africa, Switzerland, and America, in terms of business." She was inspired to develop her fishing business and fix her boat.
Training Leads to Productivity
When Dave Ojijo studied technology in school, his teachers were limited to teaching ICT theories. They lacked enough computers and power for students to put their lessons into practice. It is hard to imagine the difference between learning about the Internet and actually using Google.
In 2009, Nyangwete CKC began offering courses in ICT, entrepreneurship, and language skills with hands-on access to computers. First, villagers learned about technology, then they began to use it to improve their lives. Even the Chief attended the IT Essentials class to better understand how he could use ICT.
Before the CKC, many government services required a trip to Nairobi. Internet access eliminates the need for the journey. "When a customer comes to me and wants his birth certificate forms, or a bursary form for scholarships, we can download it all here," said Chief Ongere. "We can contact people directly by email and finding them on the Internet. It used to take 2 weeks to 1 month to communicate, now it's much faster." By charging a small fee for printing, photocopying, phone charging, and other services, the CKC expects to become fully sustainable by 2013.
Since Dave graduated from high school, he has attended classes at the CKC to prepare for pre-med studies at the University of Nairobi in fall 2012. He uses his ICT training and the CKCs connectivity to prepare for his studies by researching topics of interest to him. He hopes to become a neurosurgeon because there are so few in Kenya. Dave expects to be well ahead of his classmates when they begin.
The success of the CKCs throughout Kenya have inspired the Honorable Rege to extend the program to secondary and then primary schools in his district. He plans to hire young people who have trained in the CKCs to connect computer labs and help teach classes.
Soon power and broadband network access will come to the shores of Lake Victoria and villagers are eager to have faster, more reliable access to the resources they have come to rely on. The center hopes to show soccer matches and other sports and become a branch for the local bank. "We want to open a campus for higher education learning in ICT," said the chief. "We want more people to get information. This center will improve. The CKC will lift up the economy for all people."
The Chief is most proud of the dramatic impact the rising standard of living has had on the children of the village. The number of children who depend on the state has dropped from 12,000 to 6,000. As villagers prosper, more parents are able to care for their own children. And the future is brighter for all of Ngyangwete.
"I have seen a big change in the community since the center opened," said David. "Everyone comes to the center—fishermen, a lot of old men, a lot of small kids. They are aggressive. They want to learn."