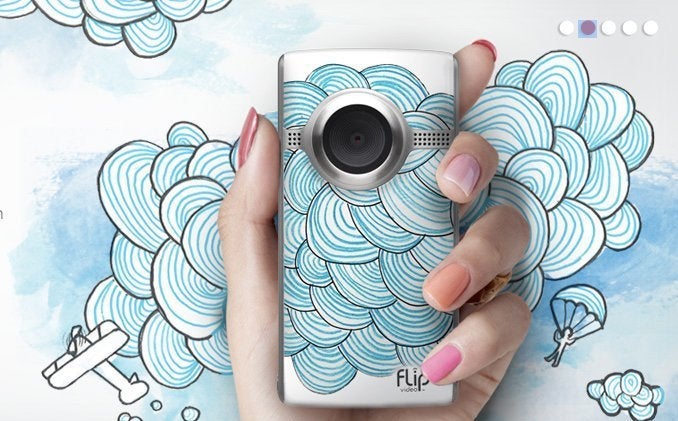 Cisco has flipped the switch on Flip.
As part of Cisco's plan to restructure the company, it will shut down several of its businesses and let go of 550 employees, according to a release.
In what it is calling a "comprehensive plan to align its operations," Cisco will close down certain parts of its consumer business to refocus on four of its "key company priorities," core routing, switching and services, collaboration, architectures, and video. The news comes on the heels of CEO John Chambers' remarks that the company would be taking "bold steps" to reorganize business.
Part of the move will include shuttering Flip, its video camera business, though the company says it will "support current FlipShare customers and partners with a transition plan."
Cisco purchased the maker of Flip video cameras, Pure Digital Technology Inc., two years ago in a $590 million deal.
"We are making key, targeted moves as we align operations in support of our network-centric platform strategy," said John Chambers, Cisco CEO, in the release. "As we move forward, our consumer efforts will focus on how we help our enterprise and service provider customers optimize and expand their offerings for consumers, and help ensure the network's ability to deliver on those offerings."
Shutting down consumer focused operations to move towards enterprise customers also means that Cisco expects to lay off about 550 employees by the fourth quarter of 2011.
Cisco also closed its email service for businesses earlier this year.