Article by Ernan Roman
Featured on CMO.com
Alice Milligan is the chief customer experience officer for Citi Cards, the world's largest credit card issuer, where she is responsible for driving all aspects of customer experience and engagement globally.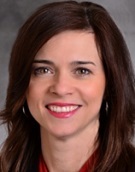 Milligan joined Citi in 2014, bringing along more than 25 years of experience in curating the customer experience. She was most recently SVP of global digital and North America marketing at Coach, and before that spent 15 years with American Express, where, as senior vice president for American Express Interactive, she was responsible for the delivery of digital sales and servicing across Web, mobile, and e-communications.
Milligan recently participated in our "4 Questions for Marketing Innovators" series.
1. What is one marketing topic that is most important to you as an innovator?
I am passionate about collaborating with our customers because their insights help us create a digital experience that is intuitive and based on not only what they explicitly tell us, but on their implicit motivations and needs. We strive to enable customers to get things done in just a few moments and just a few clicks to make banking with us simpler, easier, and better than banking anywhere else.
2. Why is this so important?
How our customers engage with us is evolving. Today, more than 70% of customer inquiries are made digitally, including @AskCiti on Twitter and online chat. And two out of every three emails we send are read by customers on their mobile devices, so we make sure that every email we send is mobile-responsive. What's constant is that customers want a consistent, easy, and reliable experience-whether they are making a bill payment on their smartphone or managing their account via tablet.
Our job is to craft an engaging experience that makes customers feel good about their relationship with Citi; our approach is to marry data-driven decisions with a human touch. To guide our agile development, we use both data and customer verbatims to create principles that look at everything we do through the eyes of the customer. Every day our teams focus on the customer and how they want us to value, protect, and know them, and ultimately to make using and managing their card easy for them. We know that we must serve their needs first and help them accomplish what they want to. We need to add value to the relationship and experience by not only helping them do want the need to do, but showing them how to make the most of the benefits, services, and offers that come with their card.
One example is our recent work is our online account dashboard, which is the place customers visit most frequently and has a high impact on how they feel about their interactions with Citi. We want to ensure they have the information and tools they need to successfully manage their account. Over the past six months, we completely redesigned the dashboard with a streamlined, visual design and engaging tone. Front and center is account balance and reminder of payment due date and status, and the ability to keep track of rewards points, miles, or cash. We also saw an opportunity to ensure customers are taking full advantage of complimentary benefits, like their FICO score and Price Rewind, which searches hundreds of online retailers for a lower price on purchases. If a lower price is found within 60 days after the item is purchased, Citi Price Rewind refunds the difference, saving our customers time and money.
We also provide timely, contextual messages on the dashboard. For example, if you recently booked travel, we may share information on travel insurance, lost luggage, or accident protections. And we can prompt you to tell us the dates you are traveling so we can monitor for unusual purchase activity. These enhancements already have resulted in increased engagement and satisfaction-and we're not stopping there.
3. How will the customer experience be improved by this?
Our use of analytics and customer co-collaboration helps us to fully understand the customer's life, mindset, and values. We don't just hear what they need; the conversation enables our team to paint a picture of what tools could be helpful to the customer that they might not have said or even realized yet.
For example, we saw that customers were earning rewards but were not as engaged with enjoying them as they could be. We added information on their account dashboard so they can easily view their rewards balance. If the account was recently opened with an introductory offer for 50,000 points after $3,000 in spend during the first three months, they can see how their monthly spend is adding up. Our customers can also click through to see rewards presented in a more compelling way on our ThankYou Rewards site, which has been redesigned so that it looks and feels more like a retail storefront.
4. How will this improve the effectiveness of marketing?
We continue to see that engaging and really listening to our customers enables us to deliver more personal and customized communications and reinforce product and service benefits in a very relevant and meaningful way. For example, if you make a purchase at a retailer that accepts Apple Pay, we will share relevant offers you can use the next time you are in the store. When you provide customers with value at the right time and place, because you know who they are and what they are interested in, it really creates a strong relationship. I believe that effective marketing is about adding value and building a relationship that helps customers achieve what they want in life--however, the customer defines what that means for them personally.
Bonus: Favorite activity outside of work?
I love to spend time with my family. I'm an avid Jets and Yankees fan, and when not designing the cardmember experience at work I enjoy home improvement projects.
Ernan Roman
President, ERDM., (ERDM)
Inducted into the DMA Marketing Hall of Fame based on results companies achieve with three Customer Experience methodologies he created: Voice of Customer Relationship Research, Integrated Direct Marketing and Opt-in Marketing.
ERDM specializes in conducting Voice of Customer research to identify Customer Experience strategies that generate significant increases in response and revenue for clients including IBM, MassMutual, QVC, NBC, Microsoft and Norton AntiVirus.
Related
Popular in the Community