Federal investigators uncovered Citibank's Mexican affiliate, Banamex USA, laundering drug money and illegally shipping it back to Mexico. Officials at Banamex USA, which is based in California, either ignored or did not report suspicious financial transactions, as required by law. Citigroup, the parent company for Citibank and Banamex USA, acquired Banamex in 2001 to gain access to millions of Mexican immigrants in the United States who send money to their families at home.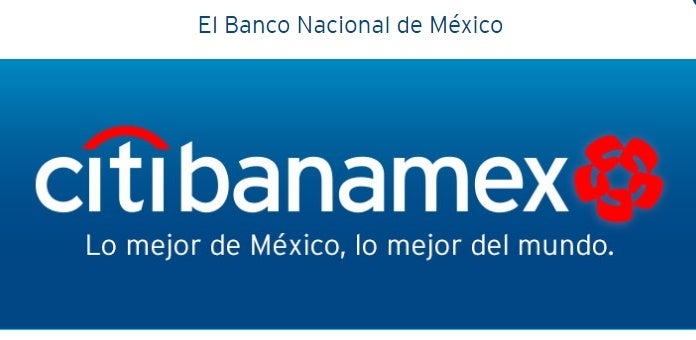 To get the Justice Department not to prosecute the bank on criminal charges, Citigroup agreed to pay $97.4 million in fines. As part of the settlement, Banamex USA "admitted to criminal violations by willfully failing to maintain an effective anti-money-laundering" compliance program. Citigroup was allowed to settle the Mexico case without pleading guilty.
According to the New York Times, between 2007 to 2012 Banamex USA internal safeguard procedures produced approximately 18,000 alerts for suspicious transactions. But the bank initiated fewer than ten investigations and filed only six reports with regulators. Banamex USA ignored $1.3 billion in transactions for more than $1,500, much higher than immigrant families typically are able to send to relatives at home. The most blatant case was an account holder in Mexico who received "1,400 remittances from 950 senders in 40 states. Despite several automatic alerts about these transactions, Banamex USA did not file a suspicious activity report with regulators." Investigators discovered that Banamex USA assigned only two people to review the thousands of suspicious transactions, even when employees raised questions with supervisors about the problematic transactions.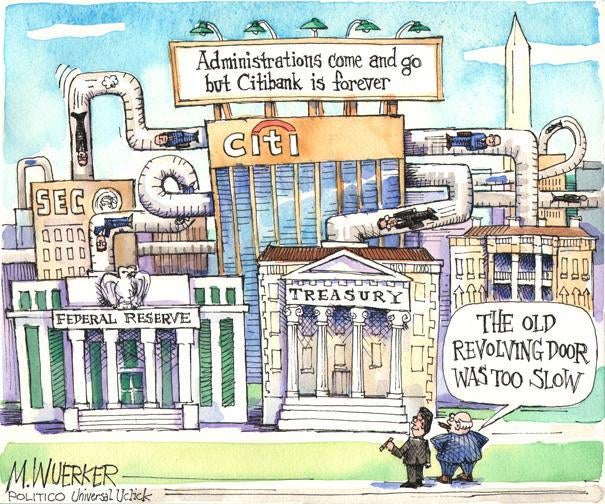 In 2015, Citigroup was forced to pay a $140 million fine to the Federal Deposit Insurance Corporation because of other oversight lapses at Banamex USA. As part of that settlement three former executives at Banamex USA had to pay tens of thousands of dollars in fines and were barred from the banking industry. Citigroup now says it expects to close its Banamex USA operations this year.
Citibank has a long history of dirty dealings. Prior to 1978, Citibank was the largest U.S. lender to the apartheid government of South Africa and it continued to provide extensive loans to the South African private sector despite an international boycott. In the 1990s, Citigroup was implicated in another money laundering scandal for Mexican drug cartels and was investigated by Congress. In 2002 Citigroup was involved in one of the biggest corporate scandals in United States history when it was accused of helping Enron disguise debt and agreed to pay $101 million to settle charges relating to the Enron fraud case. During the 2008 financial crisis, a New York Times investigation uncovered evidence that Citigroup recklessly purchased toxic subprime mortgages. In 2012 Citigroup was one of five mortgage companies that agreed to pay a combined $25 billion to resolve allegations of loan and foreclosure abuses.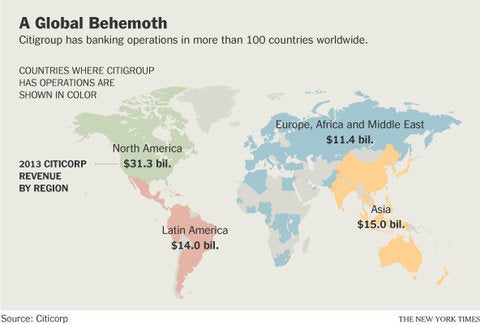 In May 2016 government prosecutors in New York's Eastern District announced that Citigroup was being investigated over ties to alleged bribery and corruption at FIFA, the international soccer federation. Traffic Group, a conspirator in the bribery charges, made wire payments totaling $11 million from a Citibank account in Miami. In February 2017, Citigroup paid an "administrative penalty" of 69.5 million Rand ($13 million) in South Africa for colluding to fix prices and manipulate financial markets.
The 19th century predecessor bank of Citibank had its office at 55 South Street in Manhattan, still the site of a Citibank branch office but now with a new address, 111 Wall Street. The predecessor bank was headed by a banker and sugar trader named Moses Taylor who was deeply involved in financing the illegal 19th century trans-Atlantic slave trade smuggling Africans into Cuba. Taylor became a member of the board of the City Bank in 1837 and served as its president from 1855 until his death in 1882. During this period Taylor used sugar profits to help the bank survive a series of economic downturns and to purchase mines, railroads, and real estate. In the crucial months leading up to the American civil war, Taylor promoted a compromise between the North and South that would leave slavery in place. After the war he served on a commission that whitewashed the corrupt Tweed Ring that controlled New York politics. When Moses Taylor died in 1882, he was one of the wealthiest men of the 19th century with an estate reportedly worth $70 million, or about $1.6 billion in today's dollars.
Taylor clearly is a role model for current Citigroup executives.
Popular in the Community