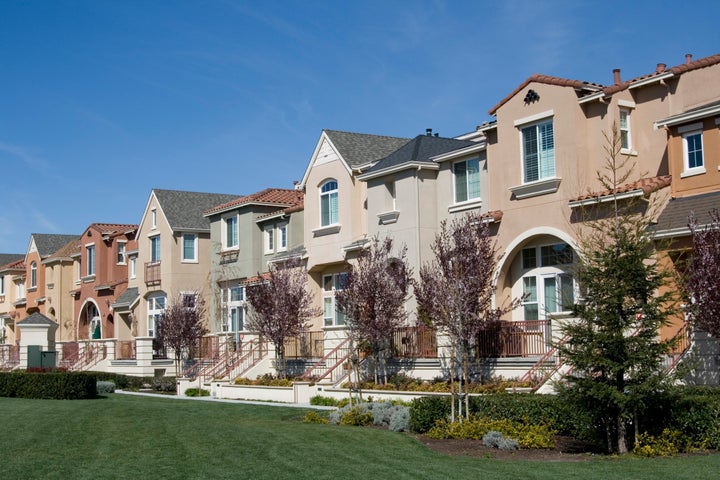 The phrase "Million Dollar Listing" evokes ultra-wealthy house hunters, searching for lavish mansions that are out of reach for the reality show's typical viewer. But dropping a million bucks on a home could become the new normal in a number of U.S. cities.
More than 57 percent of the houses in the San Francisco metro area are valued over a million dollars as of this month, according to Trulia. They made up less than a fifth of the market in 2012. Here's how drastic the change has been (on the map, one dot represents one million-dollar property):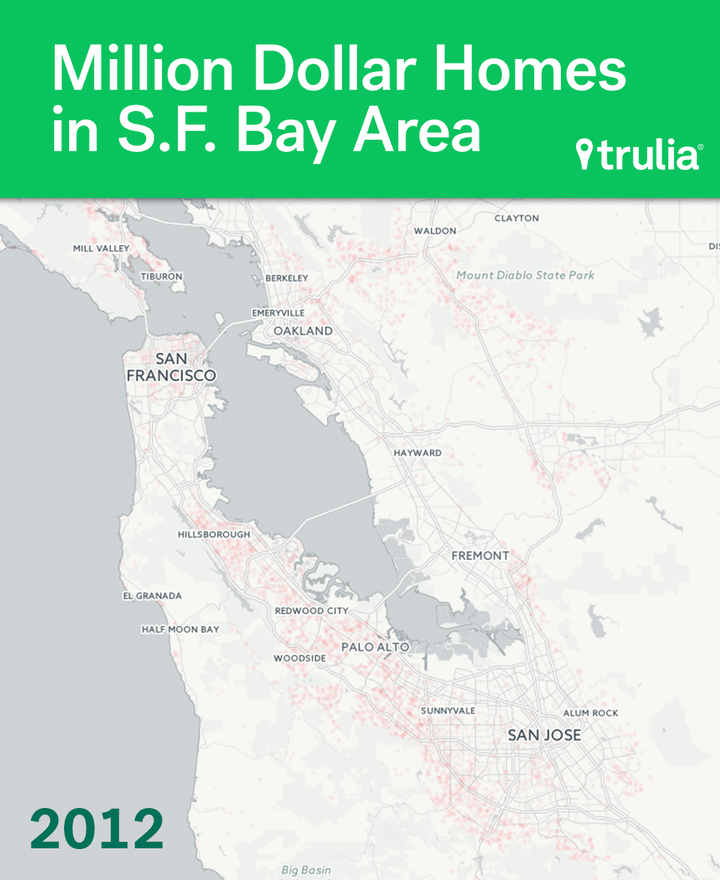 For comparison, nationwide, the share of million-dollar homes has increased from 1.6 percent in May of 2012 to 3 percent this month.
Trulia's data includes single-family homes, condos and co-ops and represents about 90 percent of all the properties in each market, whether or not they are for sale. Their home value estimates are determined using a combination of listing prices and recent sales in each market.
Close behind San Francisco is San Jose, where 46 percent of homes are valued at a million or more, up from 17 percent in 2012.
The Oakland, California metro area came in at no. 3 in Trulia's rankings, with the share of million-dollar homes almost quadrupling. Just under a fifth of Oakland homes now cost a million.
As prices climb and Silicon Valley continues to attract more high-earning tech workers than the housing supply can support, officials in cities like San Francisco and Oakland are trying to hold on to the residents who are being priced out -- despite six-figure household incomes.
"We've had an ongoing affordable housing crisis in the Bay Area, and now we're at a critical level," Amie Fishman, executive director of the Non-Profit Housing Association of Northern California, told the Mercury News last month. "Teachers and other core professionals are not going to be able to live in the community."
Four of the other metros in Trulia's top 10 are in southern California. In Los Angeles, ranked fifth, the share of million dollar homes doubled from 8 to 16 percent over the last four years.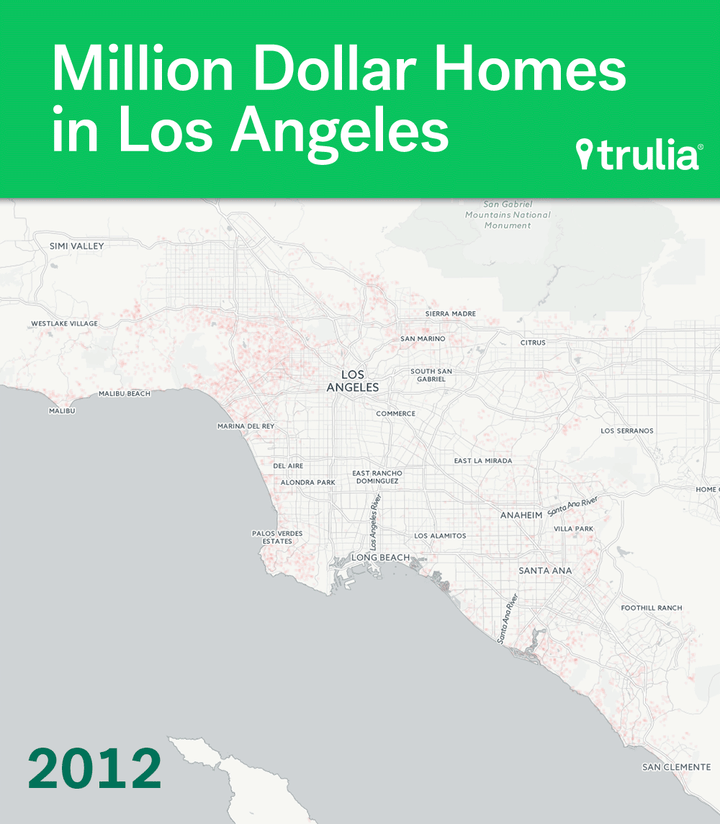 Across the country in New York City, finding affordable housing is a constant struggle for many residents, and apartments going for a few million are commonplace. But the New York metro area as a whole was only ranked eighth on Trulia's list. About 12 percent of homes are worth a million or more, up from 7 percent in 2012.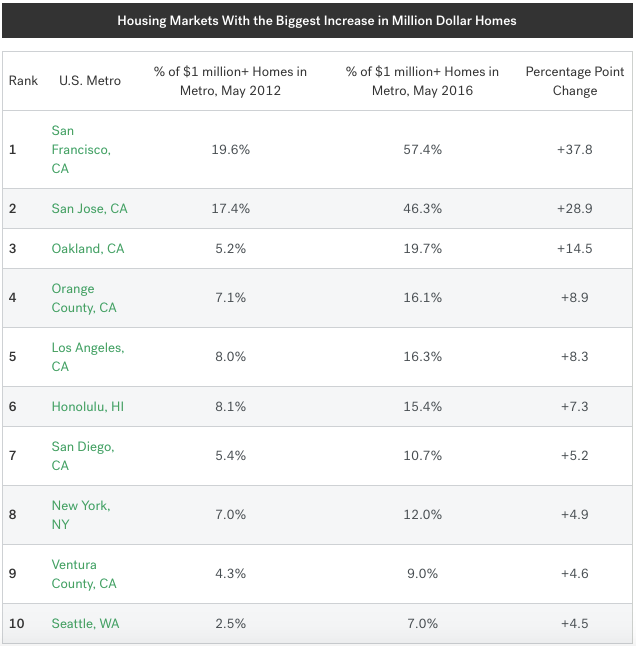 Support HuffPost
The Stakes Have Never Been Higher
Related
Before You Go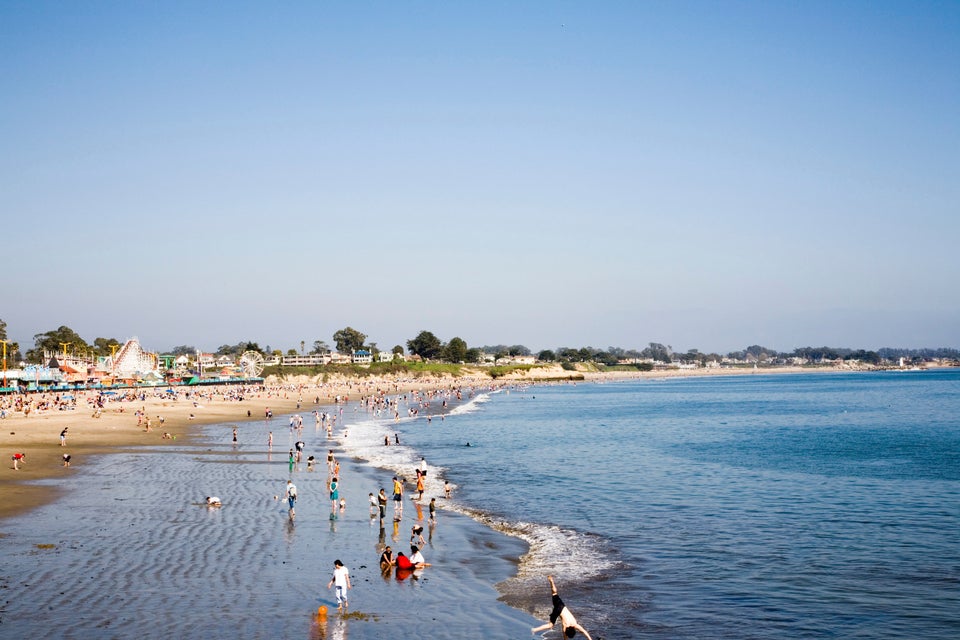 11 Great Cities To Move To That You Haven't Thought Of Yet
Popular in the Community