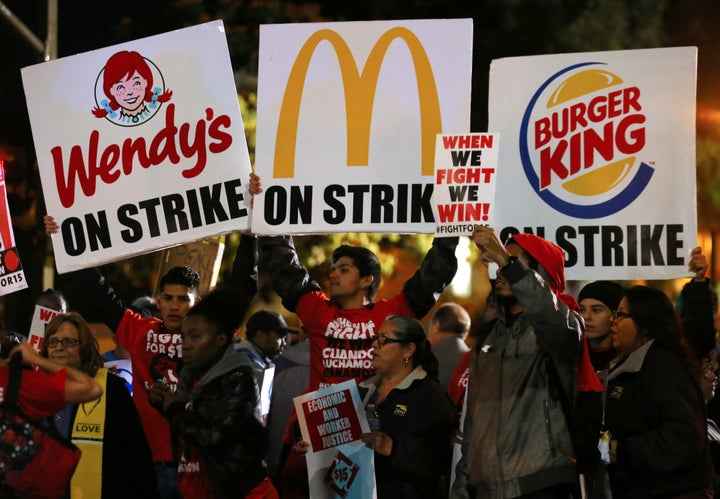 If you're a minimum wage worker, you might be getting a raise on New Year's Day.
As 2016 comes to a close, at least 40 cities and states around the country will be raising the local wage floor. The hikes come after dozens of bills and ballot measures were passed by voters and local lawmakers in recent years, moving local minimum wages well above the federal floor of $7.25 per hour.
Among the 19 states, the biggest hike will happen in Arizona, where the minimum wage will jump from $8.05 to $10. Maine will move its minimum wage from $7.50 to $9, and Washington state will bump it from $9.47 to $11.
On the city and county level, most of the raises will occur in California. San Mateo, Los Altos and Cupertino, which is home to Apple headquarters, will all raise their minimum wages from $10 to $12, a 20 percent increase. Mountain View (home of Google) and Sunnyvale (Yahoo's base) will move theirs from $11 to $13.
A chart from the National Employment Law Project breaks down the wage hikes.
The federal minimum wage hasn't budged since 2009 and prevails in any locality that doesn't mandate a higher one. But even though Congress has left the federal rate untouched, low-wage workers and labor groups have succeeded in pushing up local rates from coast to coast, particularly through ballot referendums. These days, a majority of states have a higher minimum wage than the federal one.
Americans tend to like the idea of raising the minimum wage, and even aggressive proposals typically poll very well among the general public. Although Democrats are most likely to support such measures, many independents and Republicans also vote in favor of a raise when it's on the ballot. Even a handful of solidly red states have opted to raise their minimum wages.
In many cases, the increases have been vast, thanks largely to Fight for $15, a labor-backed campaign aimed at boosting paychecks and winning union contracts for low-wage workers. The campaign, which is organized by the Service Employees International Union, started in the fast-food industry but has spread to home care, day care and airports, too. The movement's stated goal is "$15 and a union" for all workers.
The Seattle suburb of SeaTac, Washington, was the first city to approve a $15 minimum wage measure back in 2013. Other cities soon followed suit with their own $15 measures, including Seattle, San Francisco, Los Angeles and New York City. In most cases, the legislation was written so that hikes occur periodically, gradually raising the wage floor to $15 over the course of several years. On New Year's Day, Seattle will be the first large city to hit $15, though that rate will apply only to large businesses (the mandated minimums in Seattle depend on the size of the employer and whether it offers benefits).
According to advocacy groups for low-wage workers, in raising minimum wages, cities and states are taking the initiative that lawmakers on Capitol Hill have lacked. In a statement on the New Year's raises, the National Employment Law Project estimated that 12 million workers will see their wages rise as a result of the hikes, most of them in California and New York. The group said 19 cities and states will raise their minimum wages later in 2017.
The Employment Policies Institute, a nonprofit linked to the restaurant industry, advocates against minimum wage raises and calls the patchwork of different rates "mind-boggling." Michael Saltsman, the group's research director, said that "labor unions and their activist allies may be popping the champagne on New Year's to celebrate minimum wage increases, but businesses and their employees are the ones that will feel the hangover effects."
Before You Go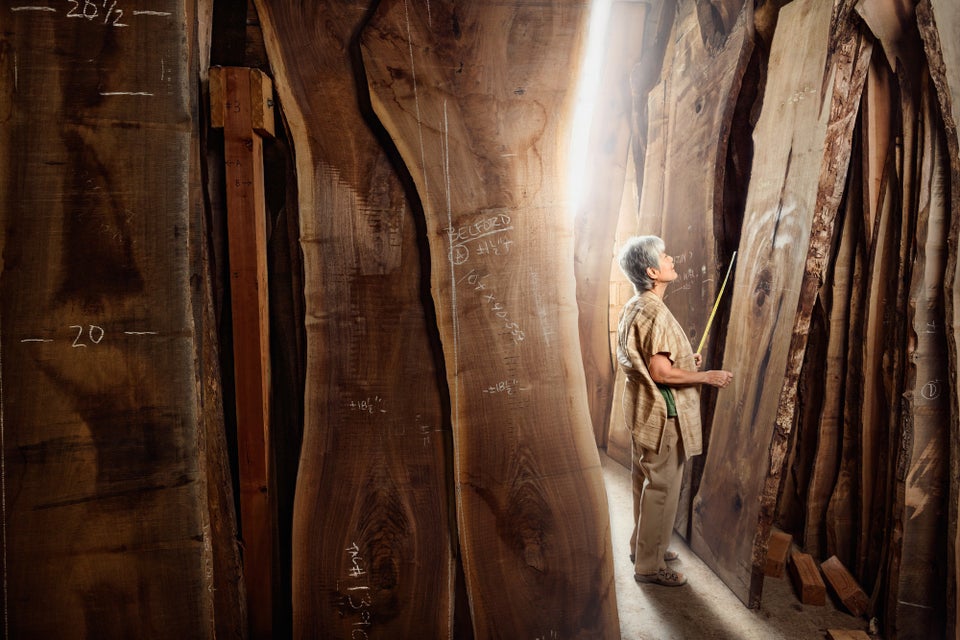 Women Doing 'Men's Work'
Popular in the Community