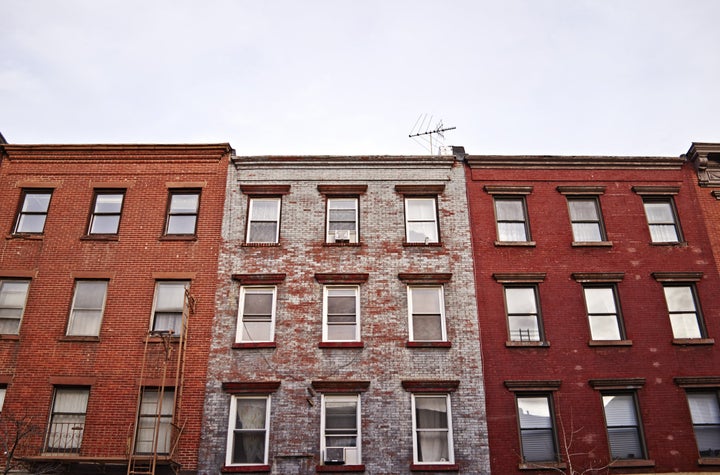 Rents are creeping up all over the country, reaching a median price of $1,300 for a two-bedroom apartment in July. Unfortunately for anyone looking for an apartment in New York City, you could easily end up spending four times that.
Apartment List on Monday released their August rent report, which analyzes rental listings on the site in 100 cities. They found New York City had the most expensive median rent for a two-bedroom in July, at $5,130. That's $400 pricier than the second-most expensive city, San Francisco, where prices for a two-bedroom are down 2.6 percent from last July.
San Francisco's one-bedroom apartments are still slightly more expensive, at $3,520 to New York's $3,510.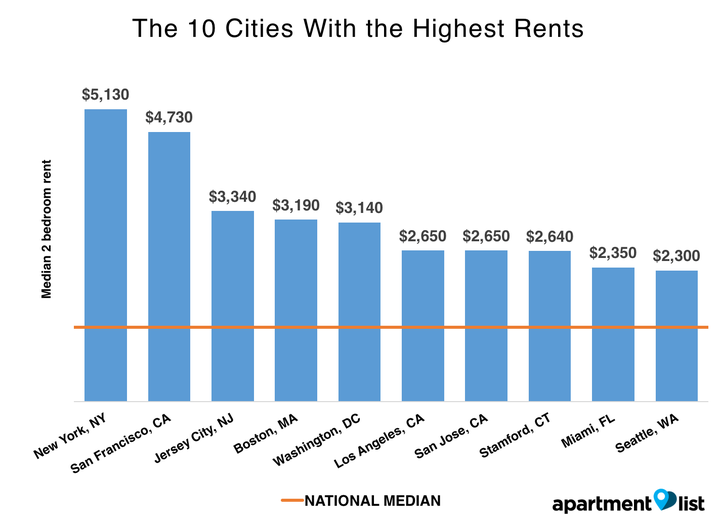 Unsurprisingly, the highest rents can be found in coastal cities. Washington, D.C., and Boston had the biggest price jumps compared to the previous year.
While rents jumped the most in Colorado Springs, apartments there still go for significantly less than the national median, at $1,000 for a two-bedroom. Seattle, meanwhile, had the second-largest rent increase compared to last year, while also having some of the highest rents overall.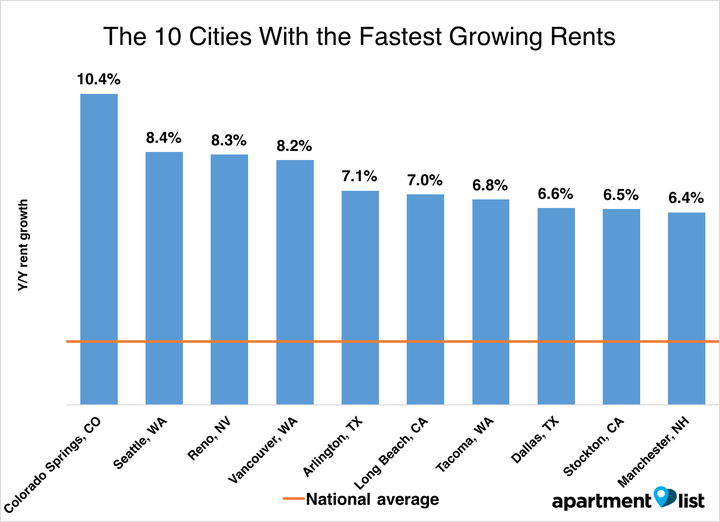 To be fair, in the dream version, the rent for an "urban apartment" is probably a little lower than $5,000.
Related
Before You Go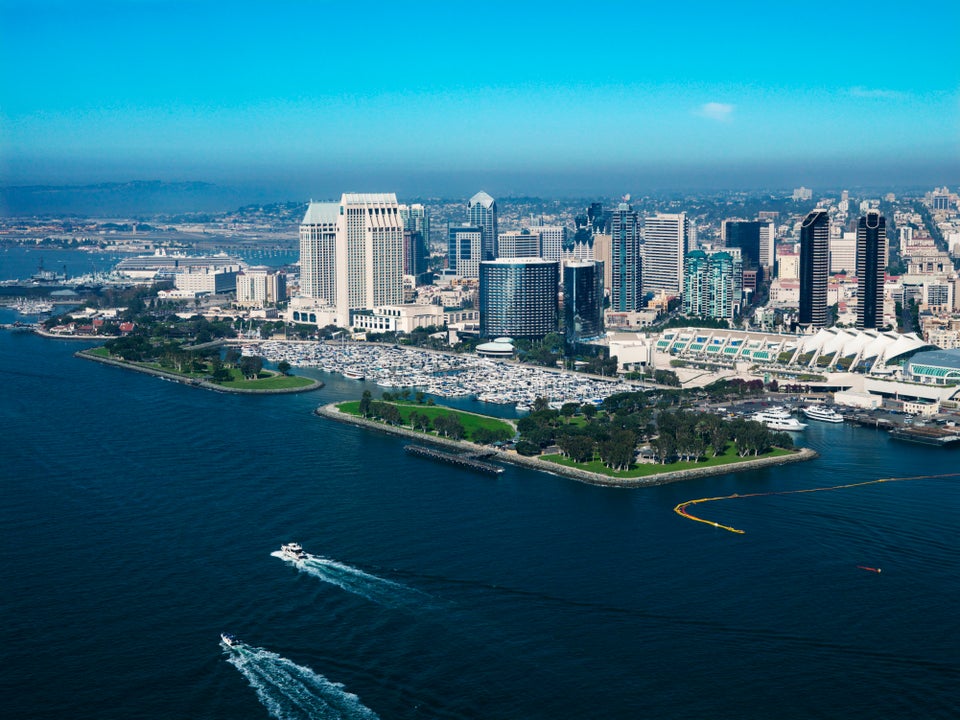 The Fittest Cities In America
Popular in the Community