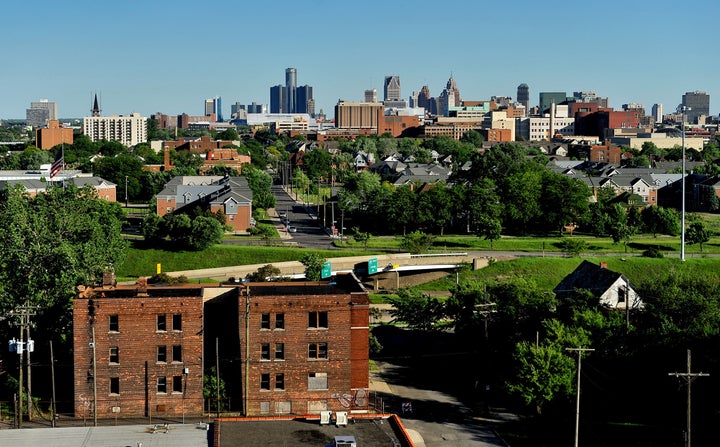 The public health crisis that has seized Flint is only the latest struggle for the Michigan city, where one in six houses is vacant after a long period of decline.
The real estate data company broke down the data by individual city for The Huffington Post, revealing a more extreme picture of abandonment: 9,800 homes are empty in Flint, 16.5 percent of all residential properties. At the city level, Detroit had the highest vacancy rate, with 53,000 empty houses, nearly one in five. Nationally, close to one of every 63 residential properties that RealtyTrac analyzed are vacant.
The company looked at data for about 85 million residential properties in large metropolitan areas and matched it to properties that mail carriers had flagged as vacant. They found that across the U.S., the vacancy rate is decreasing, which poses a challenge in cities where there's a lot of housing demand.
Flint was one of a handful of places where there's been little change since RealtyTrac last analyzed vacancy data in September, Vice President Daren Blomquist said in an email.
Most of the empty homes in Flint are "investment properties," where owners live elsewhere and aim to rent them out. The ongoing water troubles has made it difficult, if not close to impossible, to sell a house.
The crisis began when the city switched up its water supply two years ago. A series of mistakes that have been called a failure of government at every level resulted in lead from pipes leaching into drinking water, elevated lead levels in children and allegations of numerous other health problems. "The water crisis did not cause the high vacancy rate in Flint, but it will certainly exacerbate it," Blomquist said.
"There's a philosophy of government that has been writing these places off -- places like Flint get written off," Rep. Dan Kildee (D-Mich.) previously told HuffPost. "And, to me, even though those people making those decisions might not see it this way, it's hard for me to accept the fact that race is not the most significant factor."
The "writing off" has been going on for decades, according to Danielle Lewinski, vice president and director of Michigan initiatives at the Center for Community Progress. The Flint-based nonprofit works to eliminate blight nationally.
It's helped cause the city's decline, Lewinski told HuffPost in an email:
Distressed cities like Flint struggle to generate enough revenue locally to reinvest back into critical infrastructure, such as water systems. Decades of disinvestment and job and population loss have led to a phenomenal erosion of the tax base, both in terms of the number of taxpayers and in terms of the value of the land. As a result, cities with high levels of abandonment, like Flint, are faced with the financial challenge of needing to maintain and reinvest in a scale of infrastructure that was once supported by a tax base more than twice its current size.
Flint, along with Detroit, an hour south and facing many of the same struggles, have been trying to tackle the vacant property problems -- empty houses are easy targets for metal thieves and other criminal activity. Thousands of houses are left uninhabitable and can become dangerous neighborhood eyesores. Vacant homes tend to be concentrated in particular areas of cities, Blomquist said, magnifying problems.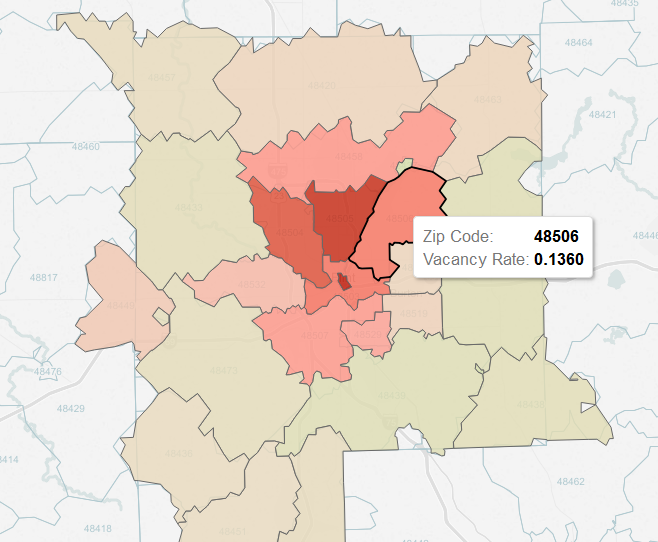 Lewinski said she expects that ongoing health and safety issues for residents will increase the number of empty homes.
"These impacts have the potential to cripple the progress made by Flint stakeholders in recent years to stabilize neighborhoods and improve quality of life," she said.
Here are the 10 cities with the highest rate of vacant homes, according to RealtyTrac's analysis: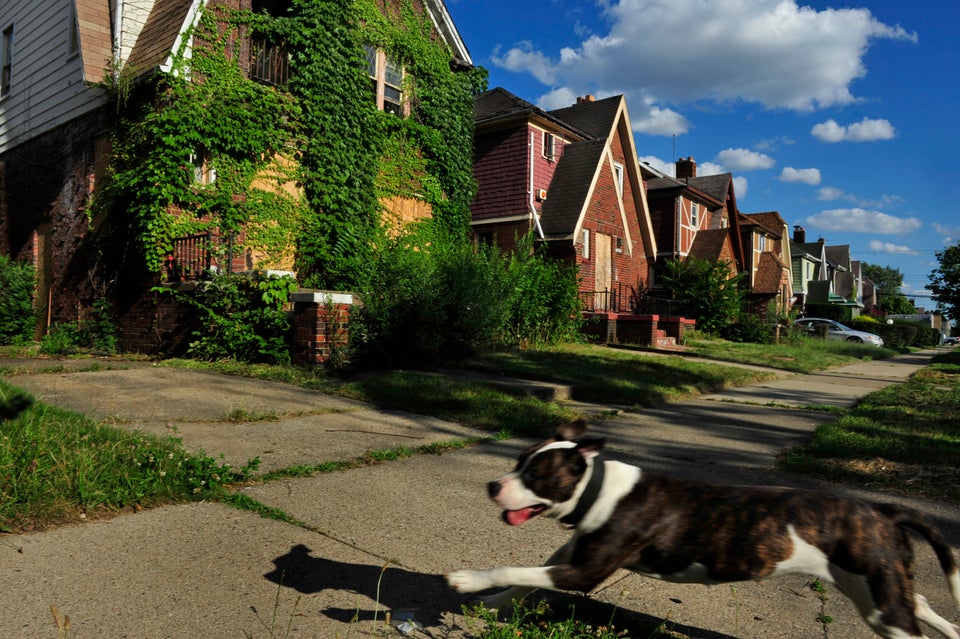 U.S. Cities With The Highest Rate Of Vacant Homes
Kate Abbey-Lambertz covers sustainable cities, housing and inequality. Tips? Feedback? Send an email or follow her on Twitter.
Support HuffPost
The Stakes Have Never Been Higher
Related
Popular in the Community