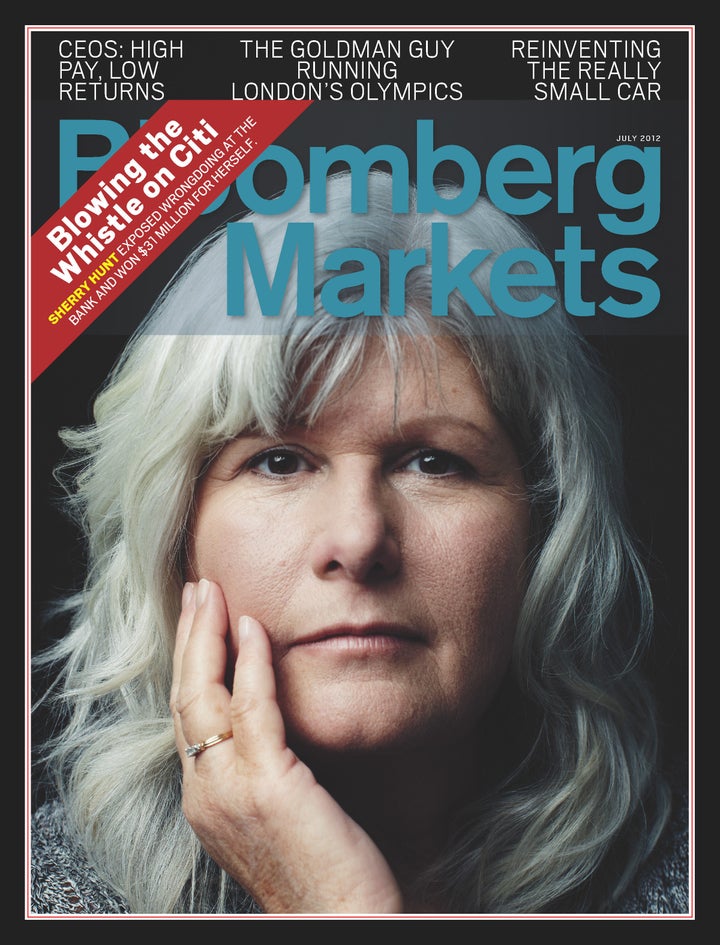 What did big banks learn after the mammoth bailouts of the financial crisis?
Citi knowingly misled the federal government into insuring thousands of risky mortgages, costing taxpayers nearly $200 million, the Justice Department claimed. This took place "before, during and after the financial crisis, and even into 2012," Ivry writes in the latest issue of Bloomberg Markets magazine.
Sherry Hunt a senior manager at the bank responsible for spotting fraudulent mortgages spurred the Justice Department to action when she sued Citigroup last year. The feds joined her case under the federal False Claims Act, which encourage whistleblowers by giving them a 25 percent cut of any court award. In February, Citigroup agreed to pay the government $158.3 million, admitting wrongdoing.
The number is just 1.4 percent of the company's 2011 net income, Ivry points out. Hunt's share before taxes and paying her lawyers: $31 million.
Like many other financial institutions during the housing boom, Citi got a little carried away with mortgages. The bank bought bad loans and then turned around and ignored Hunt's quality control group. In fact, the bank went so far as to create a team to dispute the findings of Hunt's team.
That's right, a team inside Citi would flag problematic loans and then another team would essentially de-flag them. The fraud went on long after the crisis.
Citigroup behaving badly as late as 2012 shows how a big bank hasn't yet absorbed the lessons of the credit crisis despite billions of dollars in bailouts, says Neil Barofsky, former special inspector general of the Troubled Asset Relief Program. "This case demonstrates that the notion that the bailedout banks have somehow found God and have reformed their ways in the aftermath of the financial crisis is pure myth," he says.
Hunt is the latest whistleblower to hit the jackpot. On Tuesday, lawyers for former real estate appraiser Kyle Lagow announced he would receive $14.5 million as part of a settlement announced in February between Bank of America Corp. and the Justice Department over claims of mortgage fraud at Countrywide, which was bought by BofA in 2008.
Check out a graphic from Bloomberg Markets detailing Citi's alleged mortgage fraud below: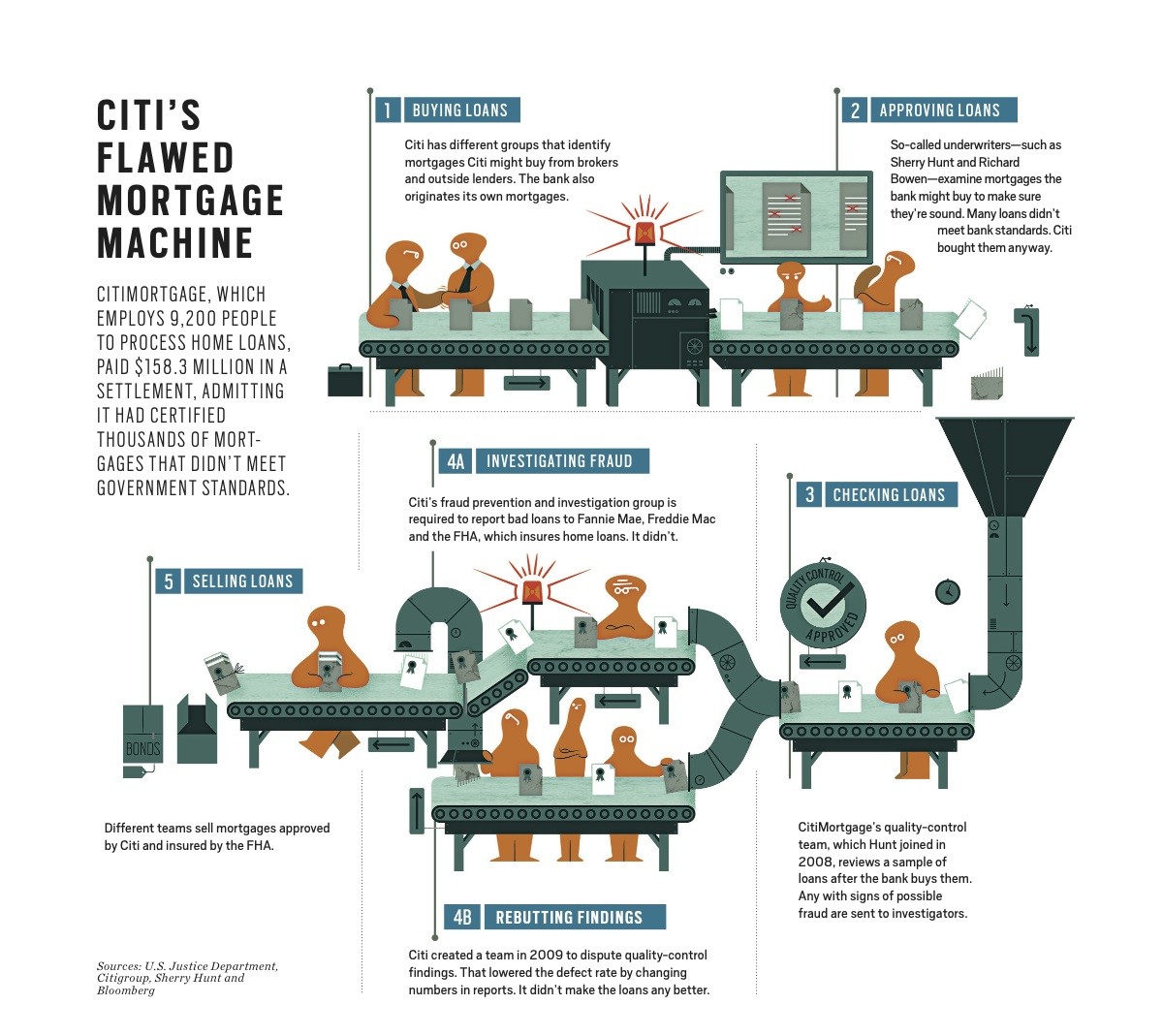 Related
Popular in the Community