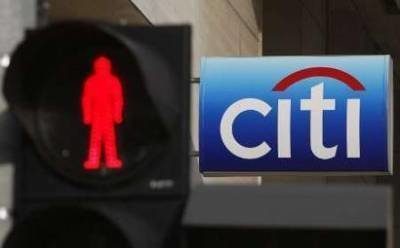 Embattled financial giant Citigroup Inc., which has received at least $50 billion in federal bailout funds, hosted a private conference call on Wednesday to build opposition to the Employee Free Choice Act.
The call, which came just one day after the labor-backed legislation was introduced in Congress, suggests a growing effort on Citi's behalf to spur concerns about the bill, which would make it easier for employees to organize. On Tuesday, the bank downgraded Wal-Mart's rating over fears that the Employee Free Choice Act could pass.
Wednesday's conference call was led by Glenn Spencer, a senior executive at the U.S. Chamber of Commerce and an ardent EFCA opponent. It was promoted as "An Update on the Employee Free Choice Act," but much of the content was focused on demonizing the legislation. EFCA will "inhibit flexibility," "hamper companies from competing effectively," and prove "cumbersome" for business, declared Spencer. "From the Chamber's perspective, and I would say probably from the whole business communities perspective, there are really no amendments you could make to this bill that would make it acceptable."
The lines of attack from the Chamber official were familiar. But Citigroup's participation, led by retail analyst Deborah Weinswig, raised some eyebrows. The bank has received ample taxpayer-funded aid through the TARP program, leading some to question whether rallying support for an anti-union effort was the best use of its time or that money.
"Everyone should recognize that when we are talking about Citigroup here, the emperor has no clothes," said Dan Pedrotty, director of the Office of Investment at the AFL-CIO. "You have a company surviving on taxpayer largess weighing in against workers who want to improve their lives."
And with Citigroup lowering Wal-Mart's rating one day before the call, some were left wondering whether the bank was deliberating trying to frame EFCA as so calamitous for business that Congress would recoil from touching it. Indeed, as pointed out by one Democratic observer, Weinswig was high on Wal-Mart just a few weeks ago, giving the company a 9.5 rating out of 10.
"Citigroup and the Chamber of Commerce have no shame," said Stephen Lerner, director of the Private Equity Project at SEIU. "One day, Citi issues a report claiming it would hurt the stock of the Billionaire Walton family if free choice passes and workers win decent wages. Then they follow it up with a conference call where the Chamber of Commerce claims paying workers a living wage is bad for the economy."
Asked for comment about the bank's role in the EFCA debate, Citi spokesman Duncan Smith said that the company had a responsibility to advise clients on pertinent legislative matters. "The role of Citi analysts is to make stock recommendations to investing clients, and in doing so they examine a broad range of factors that may affect a company's market position," he said.
After the story was published, Smith sent another statement emphasizing that the firm "has taken no position" on EFCA. "Citi Retail Analyst Deborah Weinswig provides independent investment research to clients. In doing so she may examine a broad range of factors - including the impact of legislation - solely in the context of her coverage of a company or the industry. Her views are always independent and do not represent the views of Citi's management," he wrote.
Citi held a conversation with union officials on EFCA some time ago, according to another source, though not along the lines of a conference call to drum up support. Asked whether the firm would host a separate call with analysts favorable to the legislation's passage, Smith replied: "Weinswig may host further calls on EFCA for clients in the future. No further comment."
Other bailout recipients have also hosted calls designed to stir up opposition to the Employee Free Choice Act. As reported by the Huffington Post, Bank of America hosted an even more vehemently anti-EFCA forum just three days after receiving $25 billion in federal bailout funds. Good government groups responded by urging an investigation into the whether the call's hosts were trying to solicit political donations. Rep. Keith Ellison, meanwhile, questioned the bank's CEO over whether he was using taxpayer dollars to dissuade unionization.
During Wednesday's call with Citigroup, Spencer offered some insight into the forthcoming EFCA debate. With the legislation introduced on Tuesday, he declared that the prospects of passage were up in the air. Democrats in the Senate did not have the 60 votes needed for cloture, he predicted, as elected officials were "looking at the economy and thinking is this really the right time to put a bill like this into place."
At one point, Weinswig herself engaged the discussion (after mostly moderating questions) by highlighting some anti-EFCA academic material. Citing a study from a Canadian professor, she said that "for every two percentage points gained in union membership through card check and mandatory arbitration, the following year's unemployment rate is expected to increase by one percentage point, and job creation is predicted to fall by about 1.5 million jobs."
Union officials scoffed at these projections, arguing that increased union membership would result in more money for working class families to spend. That, in turn, would spur economic growth and job creation.
"Let's remember, these are the same business 'experts' who brought us the housing crisis, record unemployment and the stock market collapse," said Lerner. "Now they're trying to tell us that raising wages, growing the middle class and putting more money in workers' pockets is somehow bad for the economy. American workers' patience for economic theory from wealthy corporate interests wore thin about two bailouts ago."
Popular in the Community