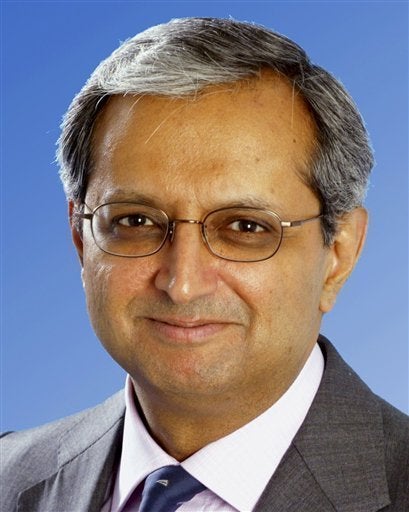 Citi has confirmed the job cuts in a presentation (.pdf) post online. The presentation is actually a defense of the Citi business model, though it outlines the steps it has taken to shed legacy assets and bolster deposits.
The company said total headcount is being reduced by 20 percent from its peak of 375,000 at the end of 2007; the company had already announced in October that it was eliminating about 22,000 jobs from those levels.

The New York-based bank has posted four straight quarterly losses, including a loss of $2.8 billion during the third quarter.

Shortly before the town hall meeting in New York, Citigroup Chairman Win Bischoff said at a business forum in Dubai, United Arab Emirates, that it would be irresponsible for Citi and other companies not to look at staffing in the event of a prolonged economic downturn.
Citi is at a tipping point like a cow in a field at midnight. If its stock continues to drop sharply, the market and the bank's customers may begin to lose faith and withdraw assets or cease doing business with the firm. If Citi announces that its financial fortunes will get worse between now and its next earnings report, it may say that the damage within some of its division cannot be contained.

That leaves the question of whether Citi becomes the next Wachovia or the next AIG (AIG). If the Fed and Treasury become concerned enough about the bank and have to intercede with more capital, the government may pressure Citi's board to sell the company to the highest bidder within its own industry. That may be the well-run JP Morgan (JPM) The FDIC might have to guarantee some of Citi's assets to accommodate a transaction, but there is recent precedent for the government to bend in that direction.
CNBC on-air editor Charlie Gasparino wrote that assigning blame may not be as complicated as it seems -- it may be that both former CEO Chuck Prince and current CEO Vikram Pandit and the board of directors are to blame:
Pandit, who has been in the job as CEO of Citi for less than a year, has been under fire of late for not moving fast enough to solve the myriad problems facing the big financial services firm. After reporting losses for several quarters because of massive writedowns of bad debt on its books, Citigroup's share price has tanked, falling to a little more than $9 on Friday, from close to $50 in a little over a year.

The bet on depressed mortgage-related debt was not Pandit's doing; it was a legacy of his predecessor, former CEO Chuck Prince who resigned amid the mounting losses in late 2007. But analysts have faulted Pandit for not moving fast enough to addresses Citigroup's other ills -- massive cost structure and need to grow its deposit base to compete with stronger competitors such as JP Morgan and Wells Fargo.
Calling all HuffPost superfans!
Sign up for membership to become a founding member and help shape HuffPost's next chapter