* Cuts include technology and support jobs around the world
* Consumer banking due for 35 pct of restructuring charges
* Company expects annual expense savings of $1 billion
* Stock rises 4 percent on news
Dec 5 (Reuters) - Citigroup Inc, which has lagged behind its peers in recovering from the financial crisis, said it is cutting 11,000 jobs worldwide, about 4 percent of its staff, to save as much as $1.1 billion a year in expenses.
The move will initially result in pre-tax charges of $1 billion against fourth-quarter earnings, the bank said on Wednesday.
The cuts are Chief Executive Michael Corbat's first major steps to reorganize the company since he took the reins in October after directors pushed out his predecessor, Vikram Pandit.
"We have identified areas and products where our scale does not provide for meaningful returns," Corbat said in a statement issued by the company. "We will further increase our operating efficiency by reducing excess capacity and expenses."
The job cuts are part of a reorganization that will reduce annual revenues by "less than $300 million," the statement said.
Citigroup shares rose nearly 4 percent to $35.62 in New York Stock Exchange trading shortly after the enouncement.
Analysts have expected action of this sort since Corbat was introduced as CEO by Chairman Michael O'Neill. O'Neill is known in the banking industry for shrinking companies to eliminate businesses that are not earning satisfactory returns.
The job cuts announcement came a few hours before Citigroup Chief Financial Officer John Gerspach was scheduled to speak at midday at a major conference of institutional investors.
About 35 percent of the fourth-quarter restructuring charges will be taken in the global consumer banking unit, where 6,200 jobs will be cut, the bank said. About 40 percent of those layoffs will be in technology and operations support areas.
The bank expects to sell or scale back consumer operations in Pakistan, Paraguay, Romania and Uruguay. As it continues to focus on 150 high-growth markets, it plans to shed 84 branches in five countries, more than half of them in the United States.
After the restructuring, the bank will have 4,000 branches around the world.
When the company changed CEOs, O'Neill said executives would continue Citigroup's strategy of paring back to operate core businesses more efficiently. The strategy has included emphasizing business in rapidly growing urban areas.
About 25 percent of the restructuring charges will be taken in the bank's investment and corporate banking businesses, and 10 percent in transaction services. Some 1,900 jobs are to be cut from those areas, with more than half coming from operations and technology functions that support the businesses.
Another 25 percent of the charges are for reworking corporate and miscellaneous other functions. About 2,600 jobs are being eliminated from corporate support services, global functions, real estate and the Citi Holdings portfolio of troubled assets that the company is shedding.
Before You Go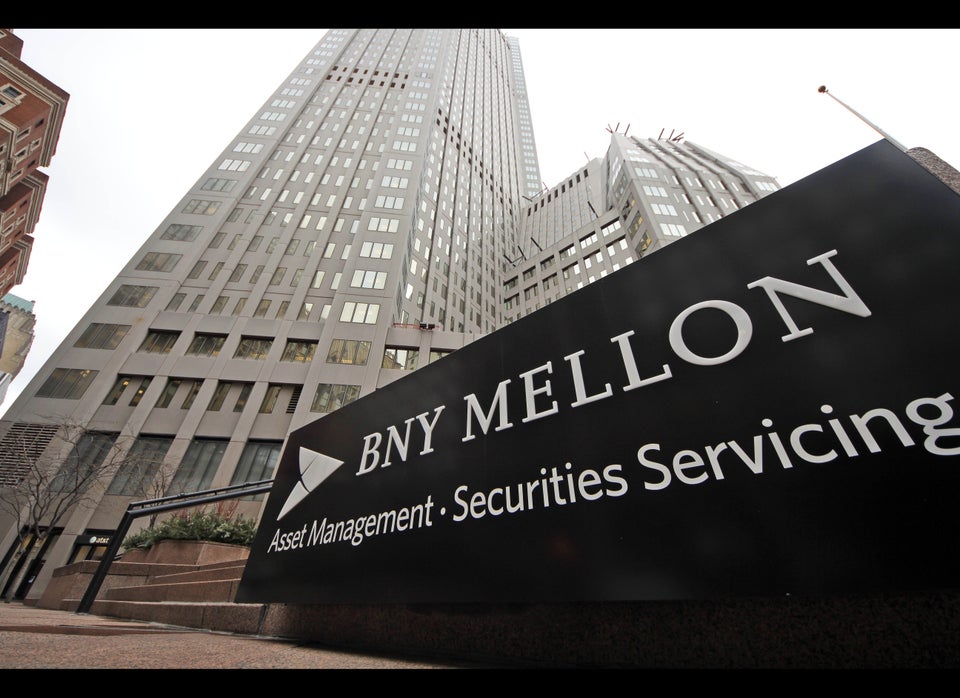 The 10 Biggest Banks In The U.S.
Popular in the Community