At a time of political unrest, one group is hoping to rekindle people's faith in the power they hold as ordinary citizens.
Through a new event series called Civic Saturday, the nonprofit Citizen University is inspiring hundreds of people in Seattle to learn to become more powerful, active citizens. Just days after President Donald Trump's election, the initiative began bringing people together to discuss the polarized political climate and what everyday Americans can do to create change in their communities.
"[Civic Saturday events] are about what it means to be responsible for one another in a community," Liu said. "What will you do when roundups happen of your undocumented friends? What will you do when budgets get slashed for causes you believe in? What happens when a disfavored group that's not yours feels the heat? How will you show up for others?"
The gatherings have grown rapidly: At the first event on Nov. 12, organizers expected 50 people, but 200 showed up. Around 800 attendees are expected at the next event on April 8.
The events ― held in churches, bookstores and community centers around Seattle ― are not religious, but intentionally echo the structure of faith-based gatherings, and include a sermon, songs and readings, followed by a social hour.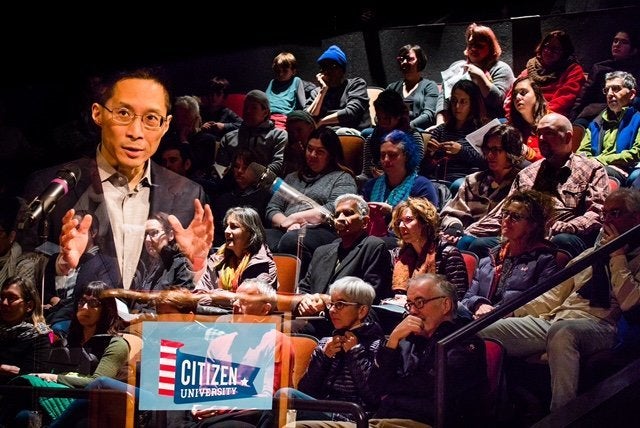 "Religion, at its best, satisfies a need for purpose," Liu said. "America is becoming less formally religious ― but that doesn't change the fact that humans are wired to yearn for purpose. [Civic Saturday] speaks to the unrequited yearning Americans have of reckoning with moral questions of 'What am I doing here? How can I be useful?'"
"I often quote this line from candidate Obama back in 2008: 'We are the change we've been waiting for.'"
During the social hour, people gather into groups to learn basic organizing and activism skills, such as creating local "maps of power" to identify which local political actors to put pressure on, Liu explained.
"Every individual needs to exert their influence as a citizen. Trickle down politics is not working for the majority of Americans," attendee Giyen Kim told The Huffington Post via email.
"[Since attending Civic Saturday events], I started subscribing to newspapers again ― something I haven't done since the '90s," Kim added. "I feel much better informed and aware of what is going on in this country."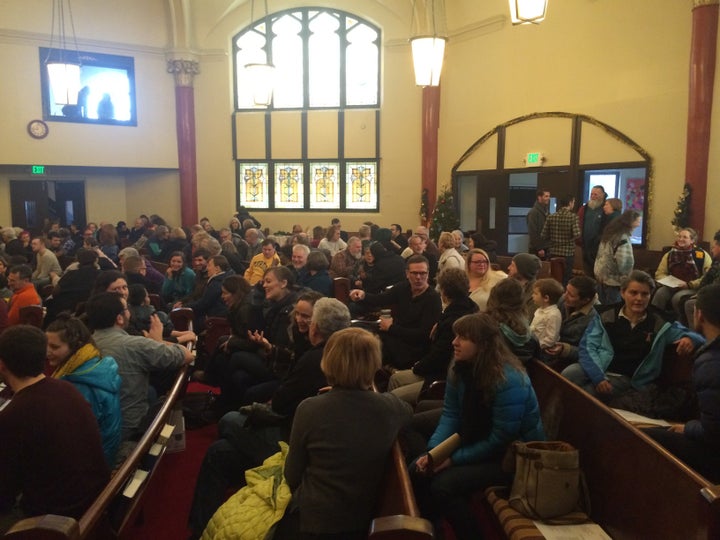 Liu's experience as a son of Chinese immigrants motivated him to create a series of events centered on American citizenship and civic life.
"As a second-generation American, all I did was have the dumb luck to be born here," he said. "I did nothing to deserve my citizenship ― my job is to earn it."
Even though Liu identifies as politically progressive and the events are based in Seattle, a largely liberal city, he says the events are open to anyone regardless of political affiliation, and people from across the political spectrum have attended.
"I took away [from Civic Saturday] a perspective that one of the most important things we can do to help move this country forward is to engage in discussions with those of whom we disagree, from a humanizing and compassionate standpoint," Civic Saturday attendee Tyler Quillin told HuffPost via email.
"Understanding [others'] experiences helps us come together, appreciate our differences, and ultimately, find common ground."
"One of the most important things we can do to help move this country forward is to engage in discussions with those with whom we disagree."
Liu has received requests from across the country to deliver Civic Saturday sermons ― but instead, he's developing a template and trainings, to be released in the next couple months, so that communities can create their own events.
"The point is not me going and preaching civic religion; it's for us to catalyze [civic participation] in other communities," Liu said. "I often quote this line from candidate Obama back in 2008: 'We are the change we've been waiting for.'"
"It's on you, in your city or community, to keep on driving change," he added. "Our work with Civic Saturdays is an attempt to remind ourselves of that."
For HuffPost's #LoveTakesAction series, we're telling stories of how people are standing up to hate and supporting those most threatened. Know a story from your community? Send news tips to lovetips@huffingtonpost.com.
Before You Go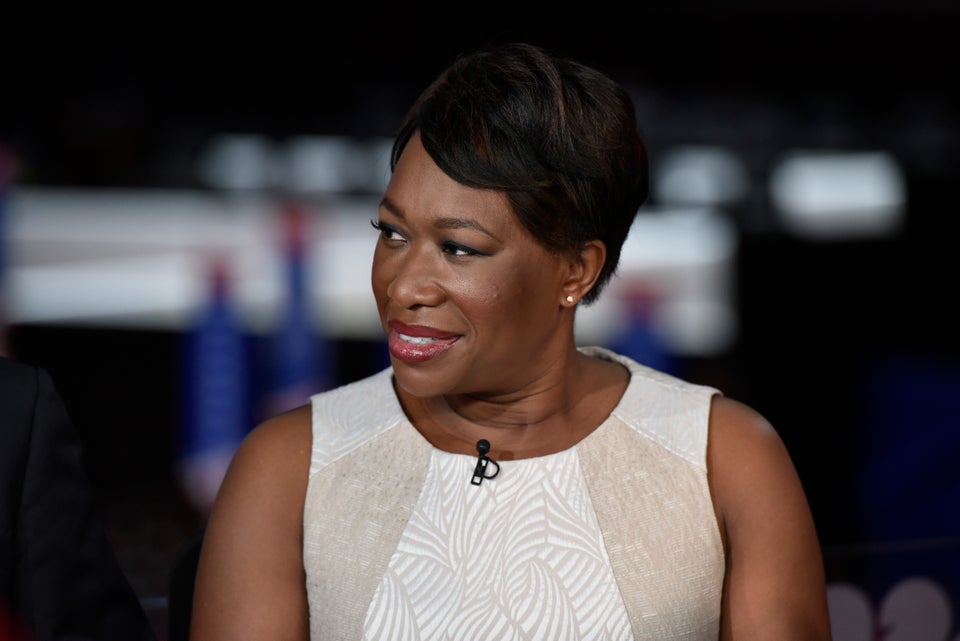 7 Black Media And Activism Game Changers Who Are Paving The Way
Popular in the Community