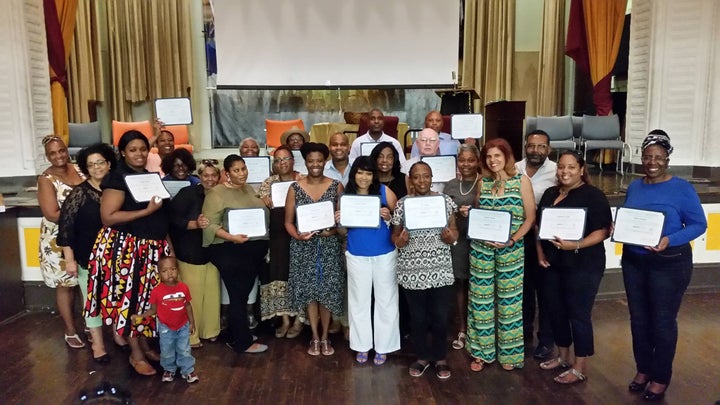 "Over the past year, I've been struck by the number of Philadelphians asking me how they can get more involved in our city," Philadelphia's Mayor Jim Kenney said recently. "I often say it's not what I'm going to do, it's what we're going to do."
Meeting the overwhelming demand for community education programming, this weekend the City of Philadelphia's Office of Civic Engagement and Volunteer Service (OCEVS — SERVE Philadelphia) will host Civic Engagement Academy 2.0 (CEA), an advanced training to help community members build their civic engagement and leadership skills.
"We have always made it our mission to be responsive to the needs of the people we serve, and now more than ever we are seeing an enormous desire to get involved," said Jaclyn Boone of OCEVS.
"We launched our first "CEA In A Day" in March 2017, condensing eight department presentations into a single-day event. In August, we narrowed the City presentations down to a customized selection for a Mini CEA," said Boone. "Our first effort involved changing the format of the CEA to make it more accessible to new audiences."
Designed to build upon the knowledge developed in SERVEPhilly's CEA, this weekend's training will prepare residents who are already engaged in their communities, aiding them to take the next step toward becoming community leaders, organizers, and activists.
"This program was designed to be a continuation of the CEA and will walk participants through the steps of building a civic engagement plan," said Boone.
An initiative of the OCEVS, SERVEPhilly invests in citizens to increase community engagement by building relationships, soliciting input, providing information, connecting community residents to resources and supporting the process to strengthen communities across Philadelphia. Civic engagement is, in essence, the common thread of participation in and building of one's community.
In a report issued by the Corporation for National and Community Service and the National Conference on Citizenship, The Volunteering and Civic Life in America, data shows that service to others continues to be a priority for millions of Americans.
62.6 million adults volunteered through a formal organization in 2015, completing nearly 7.8 billion hours with an estimated value of nearly $184 billion.
The Current State of Civic Engagement in America, a Pew Research Center report, stated in addition to participating directly in civic groups or activities, 49% of Americans had spoken out about an issue that was important to them by contacting a government agency or official, signing a petition, writing a letter to a newspaper editor or calling into a radio show.
"Since the beginning of the year, more than 150 organizations have asked us to help them plan days of service," said Boone. "We had to adjust to new and increasing demands from community members."
To register or learn more about SERVEPhilly's day-long Civic Engagement Academy 2.0, visit www.serve.phila.gov.
Related
Popular in the Community