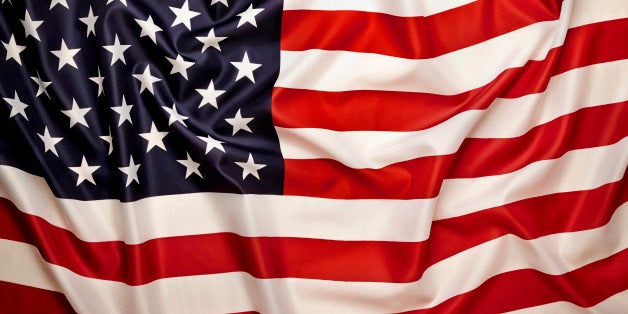 Rahami Ahmad Khan, 28, is the man of Afghan origin identified by the FBI of being responsible of the three acts of terrorism that occurred in New Jersey and New York in the past 48 hours.
According to the authorities Ahmad is part of a possible terrorist cell responsible for the explosions in Seaside Park NJ, Elizabeth New Jersey and Chelsea, New York, including responsibility for the explosive device found by police at 27th Street at Broadway in Manhattan.
The arrest of this individual came in record time thanks to the police and the information provided by citizens. With Rahami in custody, there are many questions that the authorities have to answer. Is there a terrorist cell? Was it a direct order from an organized group such as ISIS or a leaderless JIHAD movement or what? Is it an isolated case? Who financed the attacks? What else is planned?
We see by way of this incident how important our citizens' role plays in the defense against domestic terror. In addition to the capture of Rahami, authorities were able to find a pressure cooker at 27 with Broadway and another device in Elizabeth, New Jersey. Thanks to the information provided by citizens one of the artifacts was deactivated while the other one exploded when a robot was trying to evaluate the device. In both cases no one was harmed at all because of citizens' actions.
Terrorism is not just a problem of the authorities, is a problem that compromises our own security and our families.
All citizens must be vigilant as this example proves, always learning about what is happening around us. We must change this individualistic attitude sometimes we have, one that makes us think that anything that happens on the street doesn't concerns us because it doesn't affect us personally.
We must be more vigilant, know our neighbors, our coworkers and classmates. Giving more attention when we travel on the train or when we got on a bus, but above all the most important thing is in taking action and reporting to the authorities when we see something suspicious.
The outcome of the attack in Minnesota where the Somali Dahir Adan attacked nine people at a mall with a knife should call our attention to the fact that the Second Amendment has a purpose. An off-duty policeman contained the attacker. Why? Because security guards don't have any weapons to protect the lives of the citizens.
At this time and under the circumstances we are facing, silence could be interpreted as the worst of the crimes, it allows these enemies of society to advance their plans and realize greater and perhaps worst acts against defenseless people.
We don't see the names or know the injured involved in the blast on Saturday in New York or at the attack in the mall in Minnesota, but we can imagine they were simply carrying out a normal schedule of a weekend plan according to their plans.
Whether it is organized terrorism with an agenda to exterminate all Western civilization, or individual behavior associated with any number of irrational reasons, it is now a normal sense of being that our society faces the possibility of attempted termination based in ideologies that go beyond our capability of changing, stopping, or eliminating, therefore, we owe it to the common citizens of humanity as we have experienced this weekend whether it is homeless angels discovering five bombs on the train tracks of Elizabeth,NJ, or one off-duty officer coming to the rescue at a Minnesota mall, or one woman discovering a pressure cooker bomb on 27th street in New York City -- these are the new heroes of our time and we must recognize their contribution and achievements.
Our Western society is not facing a group, a person or a leader, our society is facing an ideology whose goal is the destruction of Western Civilization. Let's stay together.
REAL LIFE. REAL NEWS. REAL VOICES.
Help us tell more of the stories that matter from voices that too often remain unheard.