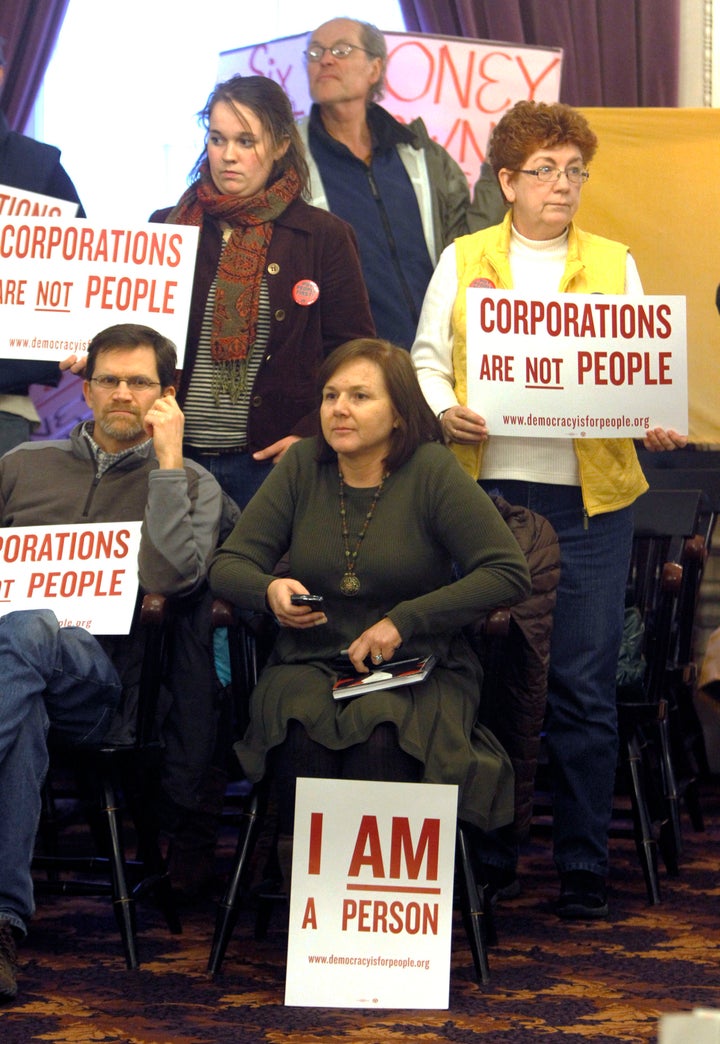 Ald. Joe Moore (49th) is expected to call for a constitutional amendment to overturn the high court's controversial decision, which held that corporations have a first amendment right to spend unlimited amounts of money on political campaigns, during a City Council Committee on Human Relations hearing Monday. U.S. Rep. Jan Schakowsky (D-Ill.) was also expected to be present at the hearing.
The resolution [PDF] states that the Citizens United ruling -- as well as its Buckley ruling -- "have posed a serious and direct threat to our democracy by unleashing a torrent of corporate and personal money in our political process unmatched by any campaign expenditures in United States history."
The resolution goes on quote Justice John Paul Stevens' dissenting Citizens United opinion -- that corporations "are not themselves members of 'We the People' by whom and for whom our Constitution was established."
"In Illinois, we have tragically experienced firsthand the corrosive and distorting effect of unregulated and unlimited campaign donations on the body politic," Moore previously said of his resolution. "Unregulated money and political corruption go hand in hand."
Moore is not the first Illinois politician to take aim at Citizens United. U.S. Sen. Dick Durbin (D-Ill.) lashed out against the Supreme Court's refusal to revisit its decision in the landmark case last month.
"Citizens United has created a field day for American Oligarchs to dump millions of dollars into campaigns," Durbin said in a statement. "Congress must now enact common sense reforms that cannot be overturned by the Supreme Court."
Calling all HuffPost superfans!
Sign up for membership to become a founding member and help shape HuffPost's next chapter
BEFORE YOU GO
PHOTO GALLERY
Donors Giving $500,000-Plus To Super PACs