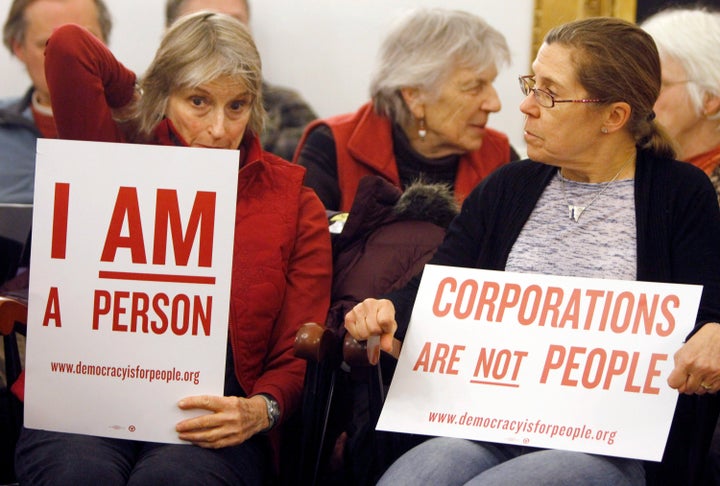 WASHINGTON -- Vermont has become the third U.S. state to pass a resolution calling on Congress to amend the Constitution to get money out of politics and reverse the Supreme Court's Citizens United ruling that allows unlimited corporate money in politics.
The resolution passed the Vermont House 92-40 on Thursday, one week after the state Senate approved it 26-3.
Aquene Freechild, the senior organizer in Vermont for Public Citizen's Democracy Is For People campaign, called the passage of the resolution "absolutely amazing."
The resolution came after months of campaigning by local activists to win support in towns throughout the state. On Tuesday, a leading activist in the effort, Georgina Forbes of Norwich, Vt., was at the Capitol in Washington for an event promoting grassroots state efforts for a constitutional amendment to overturn Citizens United.
Activists involved with Vermonters Say Corporations Are Not People got at least 65 towns to pass statements supporting a state resolution.
"People were going to the post office, to their town dump, their grocery store, and talking to their neighbors," Freechild said. "People are just disgusted by the amount of money in politics."
Vermont's legislature joins those in Hawaii and New Mexico as the only three to approve resolutions calling on Congress to pass an anti-Citizens United amendment to the Constitution. The resolutions show grassroots support for the issue and indicate that the states will ratify an amendment if Congress passes one.
Resolutions have been introduced in 20 other states and have been approved in at least one legislative chamber in Alaska, California and Iowa.

Popular in the Community