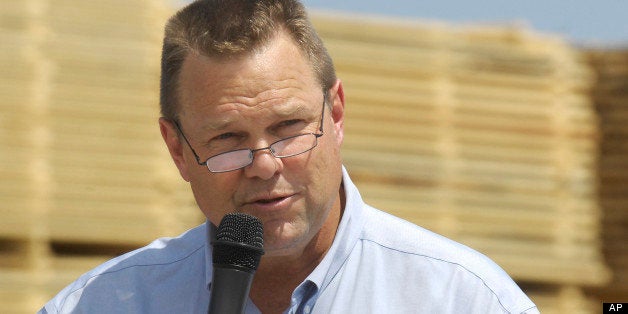 WASHINGTON -- Sens. Jon Tester (D-Mont.) and Tom Udall (D-N.M.) on Tuesday each proposed constitutional amendments aimed at reforming the campaign finance system.
Tester introduced an amendment that would end corporate personhood rights, thereby overturning the Supreme Court's Citizens United decision. Tester's measure is similar to the "People's Rights Amendment" that Rep. Jim McGovern (D-Mass.) introduced in the House. Udall's bill would give Congress and the states the ability to limit spending in election campaigns, similar to another McGovern bill in the House.
"James Madison argued that the U.S. Constitution should be amended only on 'great and extraordinary occasions,'" Udall said at a Tuesday press conference announcing his amendment. "I believe we have reached one of those occasions. Our elections no longer focus on the best ideas, but the biggest bank accounts, and Americans' right to free speech should not be determined by their net worth. I am proud to be introducing this amendment to change the way we do business in Washington and get money out of a broken system that puts special interest over people."
The Supreme Court ruling in the 2010 Citizens United v. Federal Election Commission case extended First Amendment rights to corporations, allowing corporations and unions to spend unlimited sums of money on political campaigns so long as they remain independent from candidates and political parties. But the concept of corporate personhood -- which Tester's amendment would do away with -- was established all the way back in 1886, in the Santa Clara v. Southern Pacific Railroad case.
Thanks to the Citizens United ruling, campaign spending broke records in the 2012 cycle. The FEC estimated in January that a total of $7 billion was spent on last year's elections, with about $2 billion coming from outside groups, according to the Sunlight Foundation.
Free Speech for People, a group committed to overturning the Citizens United decision, supports both constitutional amendments introduced in the Senate.
"We must reverse Citizens United and ensure that people, not corporations, govern in America and that the nation lives up to its fundamental promise of political equality for all," John Bonifaz, executive director of Free Speech for People, said of the two amendments in a press release. "They reflect the growing support across the country for overturning Citizens United and restoring democracy to the people."
Some states have also taken action on this issue. Fifteen states -- including California, Hawaii, Massachusetts, New Jersey, New Mexico, Rhode Island, Vermont, Maryland, Connecticut, Montana, Colorado, West Virginia, Maine, Illinois and Delaware -- have passed resolutions that call for a constitutional amendment overturning Citizens United.
Bob Wieckowski, a California state Assembly member and the lead sponsor of California's resolution on Citizens United, expressed his support for both congressional amendments on Tuesday.
"California's Legislature is on record as opposing the Supreme Court's misguided Citizens United ruling and I strongly support attempts by Congress to protect the integrity of our legislative and electoral processes," Wieckowski said in a statement. "Congress must act to tip the scales away from the powerful corporate interests and back to the people."
People for the American Way, a progressive advocacy group, also supports the use of a constitutional amendment to overturn the Citizens United decision and reform the campaign finance system.
"A constitutional amendment is the only way to completely reverse the damage done to our democracy by the devastating Citizens United decision and related cases," Marge Baker, executive vice president of People For the American Way, said in a press release on Tuesday. "No one takes amending the Constitution lightly, but there have been multiple moments in American history where the people have had to collectively undo the harm done by the Supreme Court when it acts against justice, democracy, and the common good."
This article has been updated to include Udall's comment.
CORRECTION: The original article incorrectly stated that $2 million of $7 billion spent on the 2012 elections came from outside groups. It is $2 billion.
Before You Go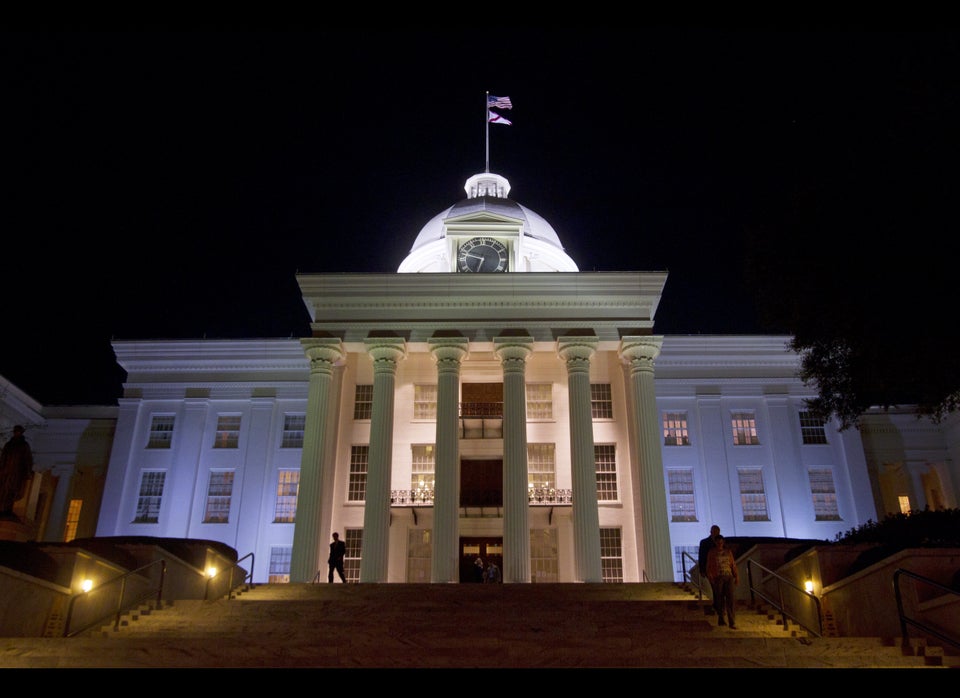 U.S. State Capitol Buildings
Popular in the Community