WASHINGTON -- The Senate voted Monday to debate a constitutional amendment overturning the Supreme Court's 2010 Citizens United decision and allowing Congress and the states to enhance limits on the amount of money raised and spent in elections. The proposed amendment is nearly universally supported by Democrats and opposed by Republicans.
Division over the role of money in politics, however, is far less severe among the broader populace. In fact, the majority of Americans in both parties say they think there is too much big money in politics and support the rationale offered by amendment proponents as a reason to amend the Constitution.
The amendment up for Senate debate would roll back Supreme Court rulings on campaign finance from the 1976 Buckley v. Valeo decision that first applied First Amendment free speech protection to money raised and spent in elections. That decision allowed Congress to limit contributions, but held that spending limits were a burden on spenders' free speech rights.
Americans appear to broadly disagree that money used in political campaigns should be protected by the First Amendment.
In February 2013, 55 percent of respondents to a HuffPost/YouGov poll said they did not consider "money given to political candidates to be a form of free speech protected by the First Amendment to the Constitution." Just 23 percent agreed that campaign contributions were a form of free speech.
That poll touches only on the issue of campaign contributions. The main issue supporters of the constitutional amendment have with the Buckley decision and subsequent court rulings is the full free speech rights granted to campaign spending.
A Gallup poll taken in June 2013 found that 79 percent supported limiting both the amounts politicians can raise and the amounts they can spend. This was supported at almost equal rates by Democrats, Republicans and independents, and in every part of the country.
There also are a handful of polls commissioned by groups campaigning for the amendment that asked more specific questions. In one such poll, the reform group Public Citizen released findings in August showing 55 percent in support of a constitutional amendment to overturn the Citizens United decision. Support topped 50 percent for Democrats, Republicans and independents.
This list includes a number of Republican officials who voted for resolutions in support of an amendment to overturn Citizens United and establish other limits to campaign finance. Overall, 16 states have backed resolutions calling for an amendment.
In Colorado and Montana, the resolutions were sent to the electorate as ballot initiatives in 2012. In both states -- one a tossup in presidential elections, the other solid red -- more than 70 percent of voters approved the resolutions. In both states, the amendment outpolled both President Barack Obama, the victor in Colorado, and Mitt Romney, who won Montana.
Before You Go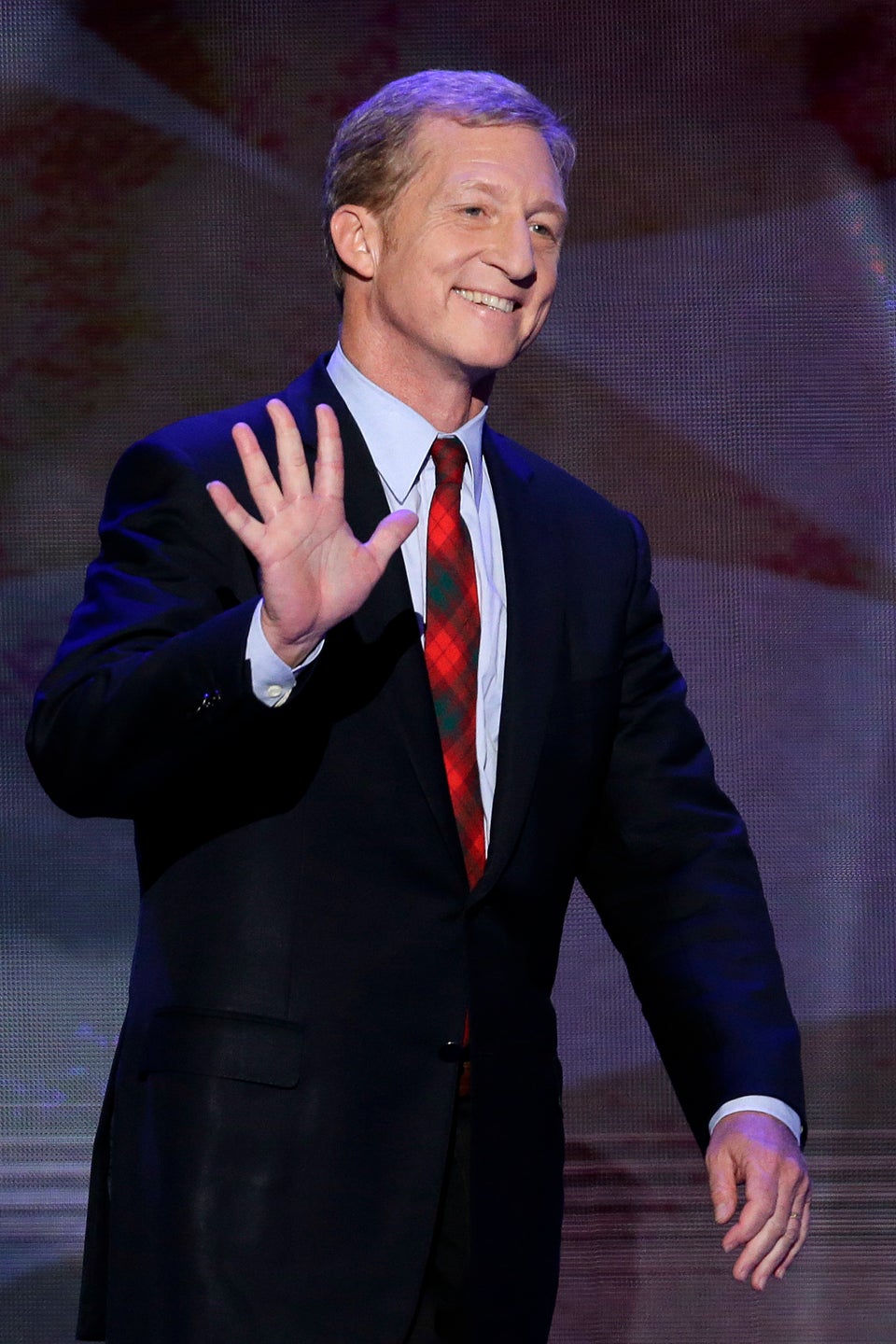 2014 Election: $500,000-Plus Super PAC Donors
Popular in the Community