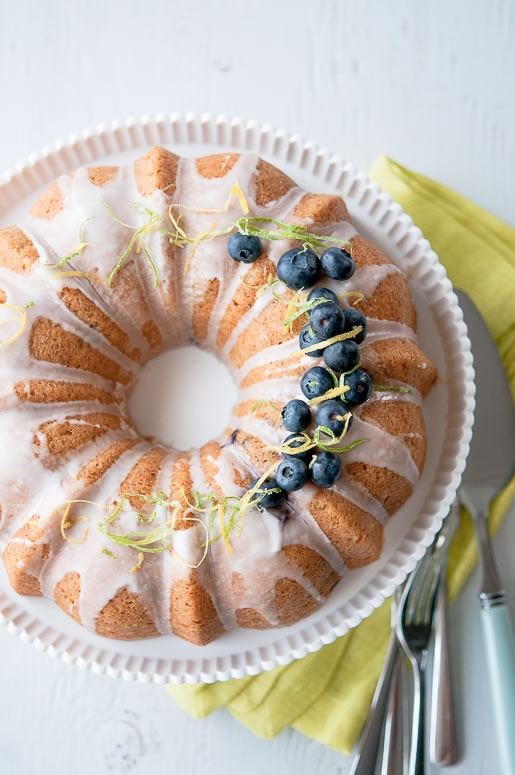 My favorite season arrived, but Mama Nature threw a curve -- for the first time, I got Fall allergies.

It took me a week to realize I was suffering from allergies. First a sniffle here and there, then the faucet opened. Since I'm a veteran of spring allergies, all I could do was sigh and turn to my cabinet of medications.
The effects of the allergies led to my loss of focus. The only thing I found remotely amusing was how this cake got into my head.
It started with a fun evening with friends at Ducks Eatery. There was this Smoked Goat's Neck dish that was out of this world (we were just short of licking the bone and plate like happy canines).

The goat reminded me of My Big Fat Greek Wedding in which there was a whole lamb/goat spit roast at the family party. The WASPY in-laws to-be brought a bundt cake as a host gift. The Greek family had no idea what to do with it except to add a plant in the center and present it as a centerpiece for the dinner table.
So a bundt cake, sourced in humor, helped me regain focus -- and a path through the sniffles.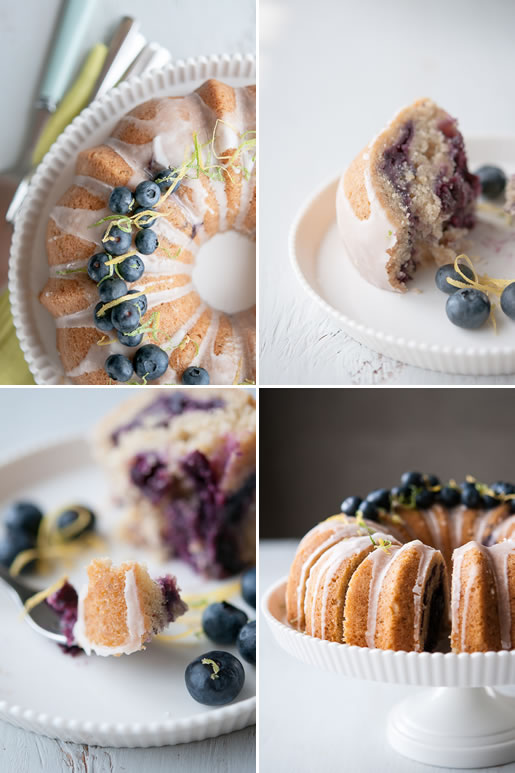 yield: one bundt cake/serve 12
Blueberry Filling
Ingredients
3/4 cup (5-1/4 ounces) granulated sugar
2 tablespoons low sugar pectin (Sure-Jell for low-sugar recipes/pink box)
1/8 teaspoon fine sea salt
2 cups (9 ounces) fresh blueberries
1 teaspoon grated lemon zest
1 tablespoon lemon juice, freshly squeezed
Directions
1. Whisk sugar, sure-jell, and salt together in small saucepan. Process blueberries in blender until mostly smooth, about 1 minute. Transfer 1/4 cup pureé and zest to saucepan with sugar mixture and stir to thoroughly combine. Bring mixture to simmer over medium heat, about 3 minutes, stirring frequently to dissolve pectin and sugar. Transfer mixture to medium bowl, add remaining pureé and lemon juice to cooled mixture and whisk to combine. Let sit until slightly set, 8-10 minutes.
Cake
3 cups (15 ounces) unbleached all-purpose flour
2-1/2 tablespoons fresh thyme, finely chopped
1-1/2 teaspoons baking powder
3/4 teaspoon baking soda
1 teaspoon fine sea salt
1/2 teaspoon ground cinnamon
1/2 teaspoon ground cardamom
3/4 cup (6-1/4 ounces) buttermilk
2 tablespoons lemon juice, freshly squeezed
1 tablespoon lime juice, freshly squeezed
2 teaspoons vanilla extract
2 tablespoons grated lemon zest
1 tablespoon grated lime zest
2 cups (14 ounces) granulated sugar
18 tablespoons (9 ounces/2-1/4 sticks) unsalted butter, softened
3 large eggs plus 1 large yolk, room temperature
Blueberry Filling, recipe above
Directions
1. Adjust oven rack to lower-middle position and heat oven to 325℉. Grease and flour 12-cup Bundt pan. Whisk flour, thyme, baking powder, baking soda, salt, cinnamon, and cardamom together in large bowl. In a separate bowl, whisk buttermilk, lemon juice, and vanilla together, set aside.

2. In the bowl of a stand mixer with paddle attachment, mix both zest and sugar with fingers tips until it resembles wet sand. Add butter and beat on medium-high speed until pale and fluffy, about 3 minutes, scraping down bowl as needed. Reduce speed to medium, add eggs and yolk, one a t a time, until incorporated.
3. Reduce speed to low; add flour mixture in 3 additions, alternating with buttermilk mixture (in 2 additions), beginning and ending with dry ingredients, and beating in each addition until barely combined. After final flour addition, beat on low until just combined. Remove bowl from mixer and finish folding batter with rubber spatula to fully combine. Let batter sit for 15-20 minutes.
4. Spoon half of batter into prepared pan and smooth top. Using back of spoon, create 1/2-inch-deep channel in center of batter (batter should push up sides of pan slightly). Spoon half of filling into channel. Using small offset spatula, gently swirl filling into batter using figure-8 motion, being careful not to drag filling to bottom or edges of pan. Repeat steps with remaining batter and filling.

5. Bake until top is golden brown and wooden skewer or toothpick inserted into center comes out with no crumbs attached, 45-55 minutes. Cool cake in pan on wire rack set over baking sheet for 10 minutes, then invert cake directly onto rack.


Citrus Glaze & Assembly
Ingredients
2 tablespoons lemon juice, plus more if needed to thin out glaze
2 tablespoons lime juice
2 cups (8 ounces) confectioners' sugar
1/2 cup fresh blueberries for decoration (optional)
Lemon and Lime zest for decoration (optional)
Directions
1. While cake is baking, whisk together juices and sugar until smooth, adding more lemon juice gradually as needed until glaze is thick but still pourable.
2. After inverting cake, pour half of glaze over warm cake and let cool for 1 hour; pour remaining glaze evenly over top of cake and continue to cool to room temperature, about 2 hours.
3. Decorate cake with blueberries and citrus zest, if use.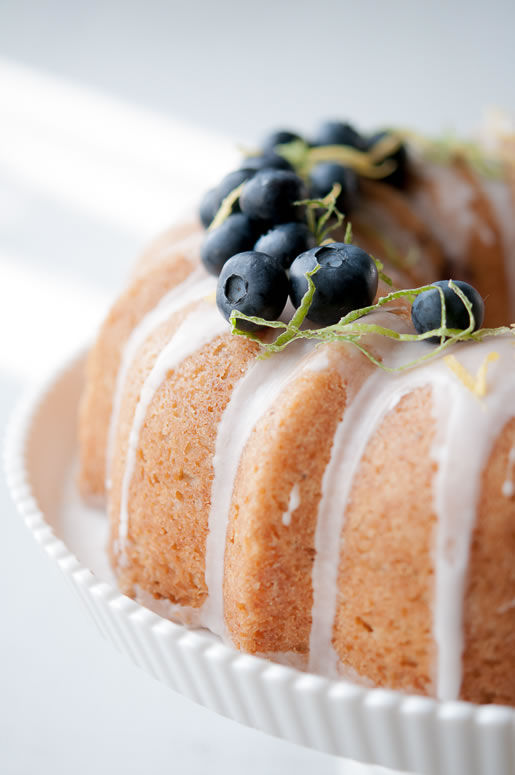 Popular in the Community