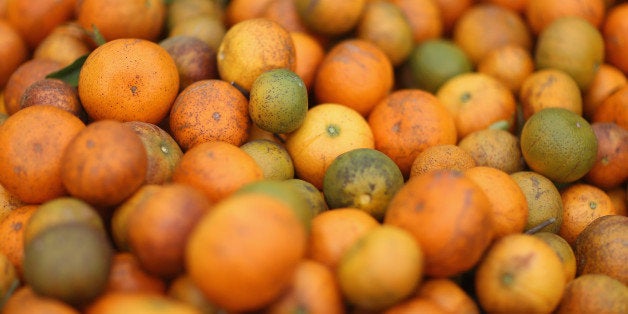 The race is on to find an effective treatment for citrus greening, a ruinous disease that has decimated citrus industries across the world and brought global orange production to the lowest levels seen in generations.
The U.S. Department of Agriculture has already spent hundreds of millions of dollars looking for a cure -- and the University of Central Florida says associate professor Swadeshmukul Santra may have found one.
Santra's solution is a zinc-based bactericidal spray he calls Zinkicide; it addresses citrus greening by targeting the bacteria that cause the disease. Because those bacteria live deep within the wood of the tree, targeting them requires chemical structures small enough to penetrate the outer layers. Santra developed Zinkicide using nanotechnology to make its particles smaller than a single microscopic cell, and it has already shown great promise in the treatment of citrus canker, another nasty disease.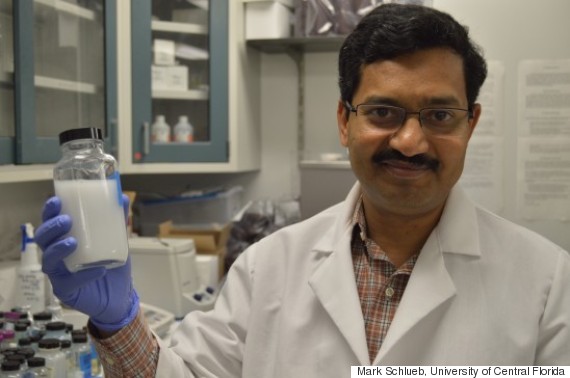 Swadeshmukul Santra may have just saved orange juice from becoming really, really expensive.
Many commercial citrus farmers have already adopted a costly growing regime of supplemental plant nutrients and psyllid-fighting insecticides that seems to suppress the symptoms of citrus greening, as previously reported in a HuffPost feature on citrus greening.
But the so-called Maury Boyd method does nothing to address the bacteria that cause the disease, so most researchers see it, at best, as a temporary Band-Aid -- and at worst, a dangerous alternative to the accepted response of pulling out infected trees to slow down the spread of citrus greening. So even diehard proponents of the Maury Boyd method admit that a solution like Santra's, that actually cures citrus greening, will likely be the key to saving the world's citrus industry in the long term.
If scientists can't find one, affordable orange juice could eventually become a distant memory.
Related
Before You Go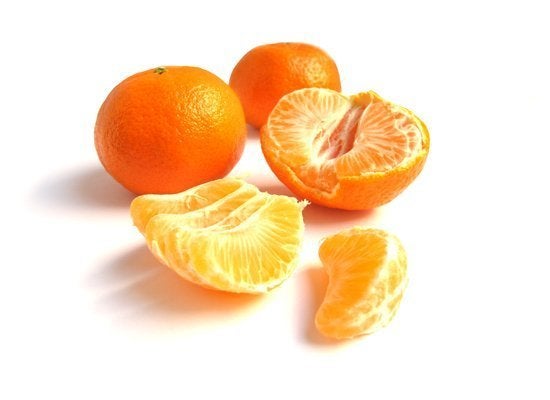 Orange Tasting Guide