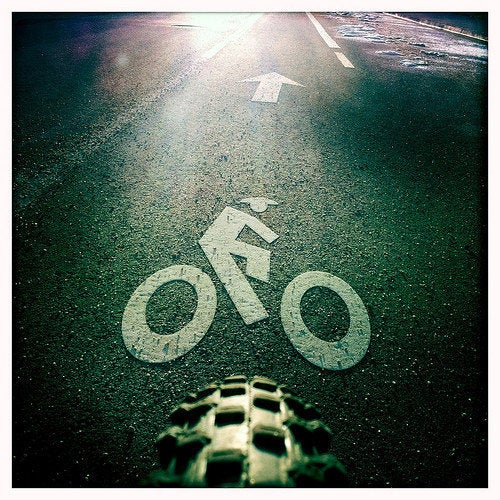 The Bloomberg administration has made a strategic decision to craft a harder sell for bike lanes in New York.
In a calculated shift, City Hall has turned to its savviest political strategist, Deputy Mayor Howard Wolfson, to lead a stepped-up public-relations blitz aimed at strengthening support for the lanes and minimizing political fallout for Mayor Michael R. Bloomberg
Wolfson penned a blog for HuffPost, earlier this month, defending bike lanes.
"They serve a simple purpose -- to help provide all New Yorkers with more diverse transportation choices," Wolfson wrote. "Some New Yorkers will always drive, or take a cab. Others will rely on public transportation. Many will walk. And a greater number -- a 50% increase in the last four years -- will ride bicycles to work and to recreate."
Wolfson noted that the city will become more populated in the future and gas prices could climb, making affordable transportation increasingly important.
But Wolfson told the Times that the city had to be more forceful in making its case.
"We allowed the other side to frame this debate," Wolfson said. "That's really the bottom line: our voice was missing here."
In early March, a group of well connected New Yorkers filed a lawsuit against the city to get the bike lane on Prospect Park West removed.
In January, Mayor Bloomberg admitted the city could have done a better job of consulting with residents before rolling out lanes.
"Bicycle lanes are one of the more controversial things, obviously," Bloomberg said at the time. "Some people love 'em and some people hate them... It's probably true that in many of these cases we could do a better job and we're going to try to do that."
The city now seems to believe New Yorkers need an aggressive PR push before more of them will get behind the lanes. Matthew Shaer detailed this ontological struggle in New York magazine earlier this month when he asked the question, "Is New York too New York for bike lanes?"
Popular in the Community