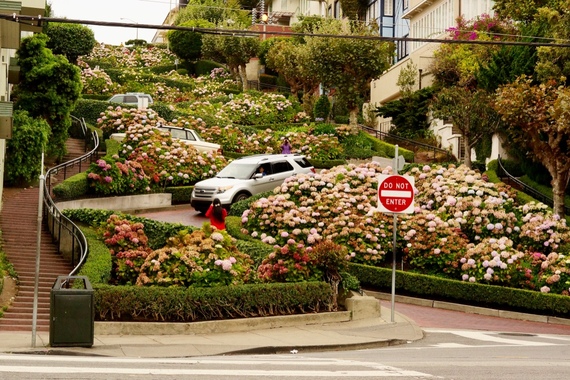 They say high school is preparation for college, and college is preparation for life. But how can you prepare for life in a collegiate environment with about as much in common with real life as a city built from Legos? Nicely groomed lawns, clean sidewalks, small, cozy cafes... All of these things look appealing (especially on Instagram), but I prefer the breathtaking beauty, and sometimes brutal ugliness, of real life.
In college, I wanted to learn skills that could be applied in real life, not on theoretical knowledge. An opportunity for hands-on experience is the main reason I chose to attend Minerva, a unique four-year undergraduate program, over a traditional university.
Minerva is not an ordinary university experience, and one of the major things that makes it unique is its "city as campus" concept. You won't find students taking classes in lecture halls, but if you walk around the city you will probably run into quite a few Minerva students taking classes at a cafe or a park. That is because we do not have a traditional campus walled off from the rest of the city. A Minerva residence hall provides us with a place to live, but our campus is the city - its facilities, events, culture and people. For four years we will live and study in seven cities around the world.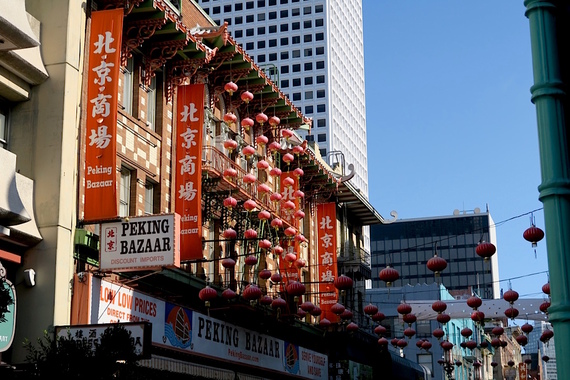 During my first year in San Francisco, I had a chance to get involved with many non-profit organizations and startups as well as explore dozens of career opportunities. But getting to know the daily life of the city is what influenced me the most. Walking around colorful souvenir stores in Chinatown, stopping for a scoop of gelato in small cozy cafes in Little Italy, dancing to Mexican music on the streets of The Mission, and listening to the prayers at a Russian Orthodox church in the Richmond - all while getting to know the life stories of locals - was an insightful experience I would never have in a traditional classroom. During one of those walks the idea for my final project emerged.
I worked with three classmates on a topic each of us is deeply passionate about: documenting stories of San Francisco immigrants. In light of the refugee crises, the word "immigrant" has gained even more of a negative connotation. In the minds of many, the term goes hand in hand with "illegal." Through the stories of real people, we wanted to show that the title "immigrant" should be one of pride, not shame.
We set out with grand ambitions but immediately ran into an obstacle at our first destination, Chinatown. Only two blocks away from our residence hall, we realized that many young people, not just older generations, do not speak English. A 65-year old storekeeper told us that this happens because many Chinese are born here, and die here, never leaving Chinatown. San Francisco has long been portrayed as the most liberal city in the U.S. so we did not expect to hear about the racism immigrants faced. In the Mission area, we interviewed Ivan, a 33 year old street seller from Mexico, who talked about racism towards Latinos. "Customer service is for white Europeans, hard physical labor is what Latinos are left with," he told us. Fifty year old Juan, from Nicaragua, spent most of his life in San Francisco and talked about how much the city had changed. He said, "Some 20 to 30 years ago, San Francisco attracted thousands of street artists and performers. It was the opportunities that brought me here. Now as the city becomes more and more expensive, they have to leave. Many who were born and grew up in the city simply can't afford living here anymore."
We also got to hear a happy story of a young waitress, a dancer and a model, who described San Francisco as a land of opportunities, where her hard work is appreciated and paid much better than in Ukraine.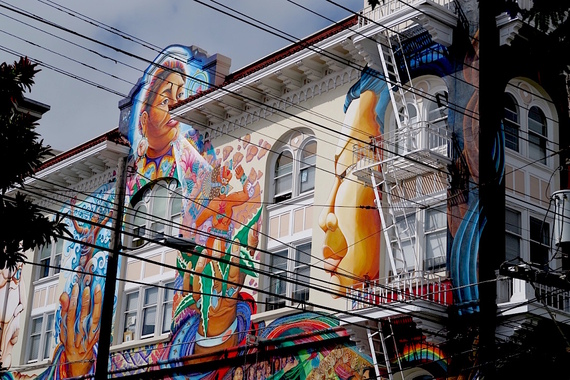 As a result of these interactions, I better understand the importance of Minerva's city immersion. In a world where we are exposed to constantly increasing amounts of information every day, it becomes harder and harder to think critically about what we are "fed." We simply do not make the time to analyze all of this information and, to be honest, rarely do we bother to compare it to different sources. But by engaging with locals, I was able to look beyond the headlines and actually see the real people behind the immigration statistics. We have become so knowledgeable about the world, but this knowledge of the world is no more than illusion, someone else's representation of reality, but not reality itself. Someone once said, "It is better to see something once, than hear it one hundred times." If you want to fully understand something, you have to go to the source and experience it yourself. This is what Minerva's curriculum is all about.
REAL LIFE. REAL NEWS. REAL VOICES.
Help us tell more of the stories that matter from voices that too often remain unheard.