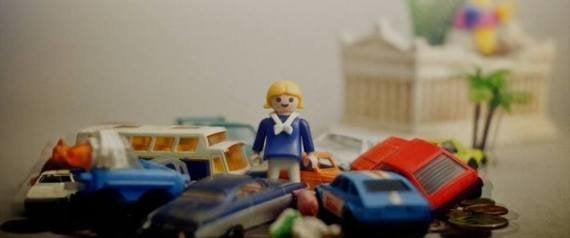 "What do you love most about Athens?" The most popular answer to that question is "the chaos." Sometimes you'll hear "the beautiful chaos," other times "its ugliness" or "its contradictions," but almost always, the answer will include a negative element used in a flattering way. But why should people have to compromise about the flaws of their city, or romanticize them to make them appear cute?
The City of Errors doesn't do either of those things, and it doesn't find the nuisances that pop up in every corner of Athens or any other Greek city cute. Instead, the production company tries to fix them.
City of Errors has been around for several years, but faced with Greece's socio-political crisis, it has changed its mission over time. It now approaches its goal -- civic engagement in big cities -- by offering inspiration and tools for people who want to make their homes a better place and build an active community of residents.
HuffPost Greece spoke with the team in Athens last week.
How did City and Errors come to be, and how does it work?
We started the City of Errors project with a group of volunteers in 2012. The idea was to create an Internet audiovisual platform with the aim to build a community of active citizens striving to maintain a relative quality of life in cities like Athens, cities that have been abandoned both by the local authorities and their citizens, cities that suffer from indifference and vulgarity because their residents are interested only in themselves and they neglect the collective interest.
The platform consists of a series of long-duration videos that feature citizens who make the city better every day with small and direct actions, as well as the City of Errors app, through which the user can take a photo story that showcases how he or she tries to make the city better and upload that on our web page, and a game that is played on the streets in which players are asked to solve as many problems as they can within a few hours.
Our education has a massive gap there, too. You are not born a citizen, you become one, and from what it looks like many of us never did. School is hugely responsible for that.
What is Athenians' biggest weakness? What has brought the city to this predicament?
City of Errors is not just about Athens, but a lack of money meant we couldn't go elsewhere, so we worked with what we had. Most Greek cities suffer from the same thing; the self-centeredness of their citizens. They park wherever they want. They don't care about what others want. When someone tries to reason with them, they encounter verbal or physical abuse or total lack of responsibility regarding any kind of wrongdoing. This is a flaw. We don't assume any responsibility about what goes on in public space. Why? Doesn't it belong to us too?
"It provides this small push that says, "We need to get off our couch and start offering something to society.""
How do you intend to make citizens of Athens aware and, most importantly, mobilize them so that they take action and start taking care of their city?
City of Errors provides the tools for each and every one of us to get inspiration and ideas. It provides this small push that says, "We need to get off our couch and start offering something to society."
The platform of City of Errors came full circle after three years of operation. We did many things, but unfortunately nothing very substantial. Our aim was to make City of Errors an Internet school for citizens with documentaries, educational applications such as the one we created and street games for high school students. We started creating the features of this platform one by one and were looking for funding at the same time, while trying to promote a business model that would be sustainable.
However, everyone we approached paid us nice compliments but didn't go beyond that. Lack of support from the Athens municipality, as well as an unsuccessful crowdfunding campaign, led us to the conclusion that it is probably too soon for a project like this to work in Greece.
Of course we are not the only ones who've encountered these kinds of obstacles, so we decided to put our knowledge and experience into use and provide our services to others. At the same time, we have a new project underway which we hope to accomplish, although the conditions right now are very adverse.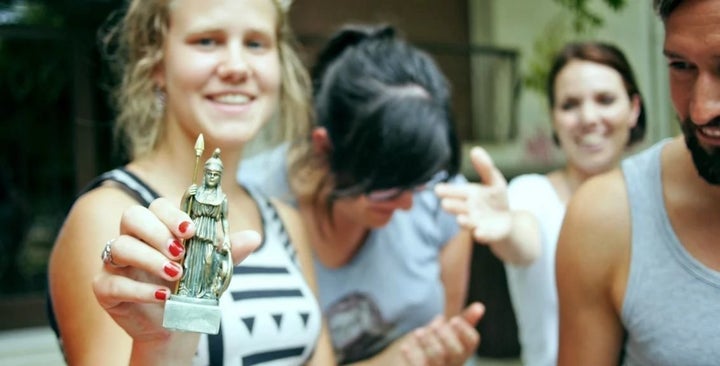 What are the most important things you feel you have achieved to this day?
The most important thing is that we have managed to propose a kind of social and civic education that works. We believe that if it were applied on a big scale one day, it would change the lives of people living in cities.
Do you intend to expand to other cities beyond Athens?
We are open to such challenges, but it is very hard since we don't have any support in Athens, which is the project's pilot city. An expansion requires funds. However, in general we collaborate with institutions abroad, and we make videos to promote them on the Internet. Recently we made a video for the city of Jassy, Romania, which is running as candidate for "cultural city of Europe" in 2020.
What are your future plans for City of Errors?
Our dream is to create more projects like these in collaboration with big or small agents, who will teach through interactive and audiovisual processes the real meaning of concepts such as solidarity, activism, love for the environment, cooperation and quality of life. The audiovisual art, which is essentially what we do, has enormous power, and it also includes the perspective to do good to the Greek society, which is now lost in ballot boxes, television shows and recycled soap operas.
This story originally appeared on HuffPost Greece and was translated into English.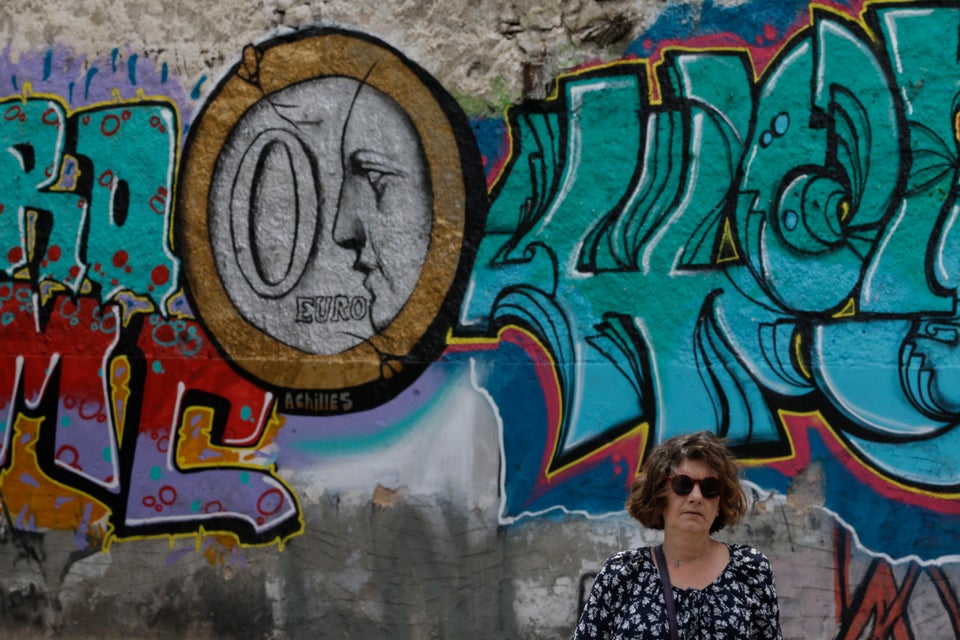 Athens' Badass Street Art
Related
Popular in the Community