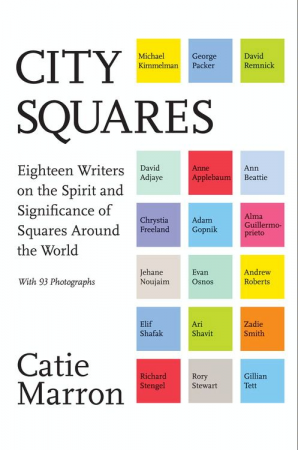 A former investment banker, the chairman of the board of directors of Friends of the High Line, a trustee of the New York Public Library, the editor of the acclaimed book City Parks: Public Places, Private Thoughts, and a contributing editor to Vogue, Catie Marron has just added a new book to her very crowded list of accomplishments: City Squares: Eighteen Writers on the Spirit and Significance of Squares Around the World.
The who's who of contributors that Marron has assembled include David Remnick, Zadie Smith, Adam Gopnick, and George Packer, and they cover the globe, writing on the historical, architectural, cultural, and political significance of the grand piazzas of Rome and Venice, Cairo's Tahrir Square, Moscow's Red Square, and small town America.
When I interviewed her about City Parks two years ago, she focused on the role that parks play in the life of the individual, as places of refuge and inspiration. "Among the absolute necessities for parks," she said, "are green, living things -- both grass and trees, and hopefully flowers -- a place to sit, and a sense of space." On the eve of the annual High Line Spring Benefit on May 23, I was able to grab a few minutes of her time to ask her about the communal role of city squares.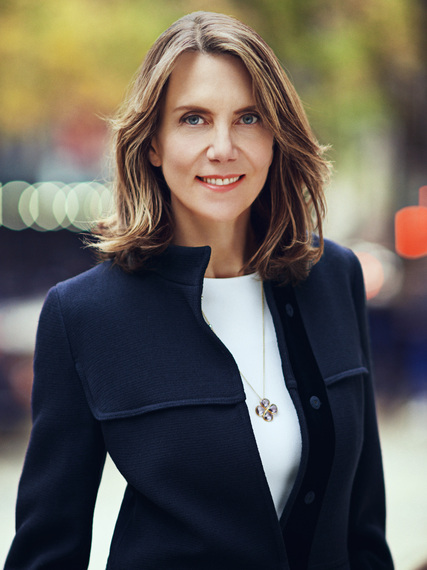 Why are public spaces so important to cities?
In this era, where over half the world's citizens live in cities, people NEED a place to come together or a place to escape. They need a space where their voices can be heard. Most city space is private and therefore inaccessible to most people; squares and parks are equitable spaces in that they're free, and wide open for all. The fact that they've been here since ancient Greece and used for the same reasons today is alone proof that squares are essential to urban life and have "stood the test of time," to quote Michael Kimmelman, who wrote one of the book's three introductions (on culture, geopolitics and history).
What is your favorite public square and why?
While I have a favorite park, the Luxembourg Gardens in Paris, I love several squares. There are so many wonderful ones, and they're all so different. I adore all the small squares of Italian cities and towns, and have great memories of walking the streets and just coming upon them. Also Djemaa el-Fnna in Marrakech is amazing. It's so alive with what David Adjaye calls a "seamless dance of activity across the span of a day." It begins with local merchants selling fresh orange juice who arrive at dawn, and over the course of the day, you'll see lamp sellers, garden merchants, henna painters, medics, fortune tellers, snake charmers, dancers and musicians. In the book he calls it a thriving temporary village, which is in turn fully reinvented the following day.
You live in New York City, what are your views on Time's Square?
Of course, Times Square is not a square in the classic sense but a series of street intersections, which for a long time have been overflowing with traffic and pedestrians, creating all sorts of havoc. Figuring out how to manage it has been a complicated urban challenge; I think the Bloomberg administration has come up with a successful solution, in redirecting traffic and creating plazas that were once for cars for pedestrians, with tables and chairs. It's made a great improvement in traffic flow, and most importantly, pedestrian safety, with accidents down 35%. While I don't find the carved-out spaces particularly appealing, I'm a New Yorker, and don't need to use that space. For tourists, it's a wonderful place to watch and absorb the frenetic, glittering atmosphere of what some call the world's most famous place.
What does a city square need to be successful?
It needs to have a feeling of accessibility, and an openness. It should be a magnet for people, to express themselves, and ideally, it should have a place to sit, and a place to congregate. They should be places which, according to George Packer who wrote one of the introductions, "confer a public identity on private individuals." Michael Kimmelman describes that as giving people a "civic identity."
Your book, City Parks features some of the most beautiful green spaces around the world. Does a park trump a square in its social importance?
I've loved city parks for decades. Much more recently I began to focus on the power of city squares. In social and historical importance, I think the square beats a park.
Does a square have to be in the shape of a square of can it just be a public gathering place? For example, does the High Line serve as a park or a square?
In the book, Michael Kimmelman defines a stark contrast between city squares and parks. "As retreats, parks give us room to breathe and feel alone." On the other hand, "Squares reaffirm our commonality, our shared sense of place, and our desire to be included..."This impulse to watch stuff happen is universal."
At the High Line, we've always thought one major reason it's so successful is it's being a place to watch others, as people did in promenades years ago. "Meet you at the High Line" is an often-used phrase. At the same time, it's a retreat from street life. Being in the sky, it's removed. And its' a place to savor nature. So to me, it's a true hybrid of the two.

What is the fundraising goal of tonight's High Line event? And what will the funds be used for?
We don't have set fundraising goals for our annual Spring benefit, but I'm happy to report that this year we've broken all past records, and, thanks in large part to our honorees, have raised over $3.6 million dollars.
We use the funds for general operations, but specifically for programming, which focuses on programs for the community adjacent to the High Line and other New Yorkers. This summer, we're looking forward to our salsa, stargazing, and teen evenings, plus many more.
Rana Florida is the author of the best-selling book Upgrade, Taking Your Work and Life from Ordinary to Extraordinary.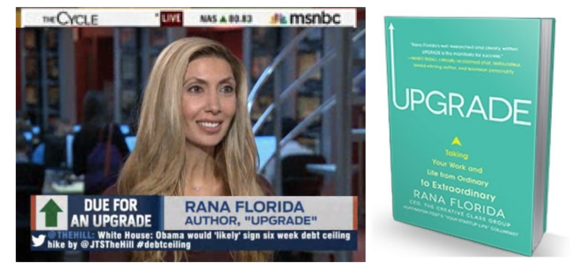 Calling all HuffPost superfans!
Sign up for membership to become a founding member and help shape HuffPost's next chapter