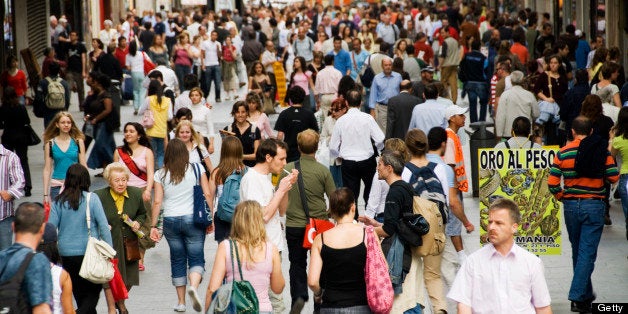 Hello, my name is Gregory, and I walk -- a lot. In Los Angeles. Happily, I have discovered a new TV show about people like me: people who walk -- in cities -- all over the U.S.A.
The six-part series is called City Walk, appropriately enough, and it's excellent. Borne of a wacky West Wing reunion PSA (with Martin Sheen & Co.) created in collaboration between the show's producers and the Funny or Die website (see link below), something really cool emerged. You've seen travel shows. You've seen health shows. You've seen history shows. City Walk is all that, put through a hip filter of urban renewal and rediscovery. Impressive!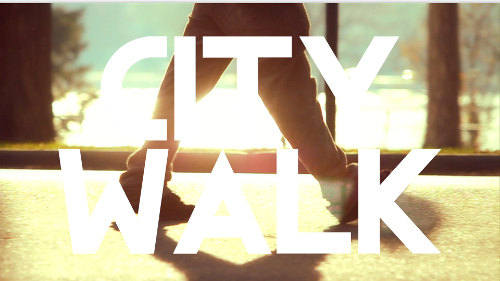 It's a deceptively simple yet vast production -- people walking and talking, go figure! The segments span from L.A. to D.C., Portland to Atlanta, Denver to Boston, and are sharply edited, giving a strong, immediate sense of people and place. We start out in Harlem, for instance -- with Sideya Sherman of the Municipal Arts Society of New York as our first guide (of many) -- and she brings the neighborhood alive and even walks us past the world-famous Apollo Theatre, yet also reflects on pioneer urban planner Jane Jacobs' 1961 book, The Death and Life of American Cities.
Executive producer Thomas Rigler notes that most of our guides are "not professional media personalities" (give or take a Wil Wheaton) -- which is great. Call City Walk "street smart"? Yes, that works, in various ways. In the same episode, we visit a gorgeously-lensed Washington, D.C. (and historic Georgetown), where Jeanne Fogle (guide for A Tour de Force) walks us through the extremely popular Cherry Blossom Festival, and notes the original urban planning of Pierre L'Enfant, whom she wisely paraphrases: "You need to put your work behind you for a little while, and kind of refresh your mind, by surrounding yourself with nature." And that's just the beginning.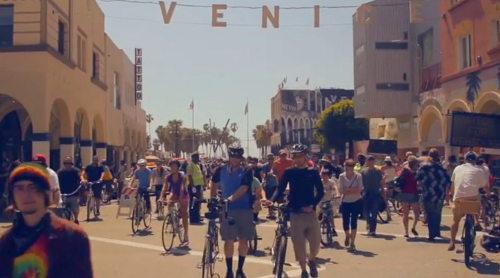 I spoke with City Walk's executive producer Mr. Rigler and Steve Reich of Rigler Creative, as well as executive producer Juan Devis of KCETLink, and they illuminated what is already a very illuminating show. First I asked Mr. Rigler about the series' origins (which also included PSAs for the site everybodywalk.org).
"We got involved in this right at the start of this program, and realized that there's a wonderful, wonderful story that goes way beyond walking itself. We started discovering walkable communities, we started discovering connections to architecture, we started meeting local organizations on the ground -- literally across the nation -- and also started to realize that the rest of the country really sees Los Angeles in kind of a leadership -- or at least a very inspirational -- role, in this process.
"And as we saw that, we started compiling additional material: shooting more interviews, shooting more B-roll, and really more stories about the transformation that's taking place in our cities right now."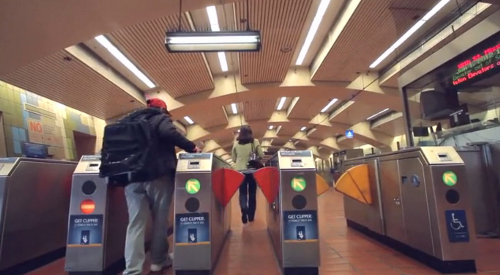 Mr. Rigler summons a grin when he drops the Python-ism "something completely different" (Silly Walks, anyone?) -- and yet City Walk truly is fresh. He tips his hat to their inventive cinematographer Arlene Nelson (whose work on Hans Fjellestad's godhead 2012 documentary Sunset Strip truly rocks), and to City Walk co-executive-producer Mr. Devis of KCETLink, for seeking good material, and for evolving the shorts into a pilot, plus "finding stories that would really do well with a television audience."
"When they approached me, with the 'Everybody Walks' and the videos and the interviews," reveals Mr. Devis, "it was a little bit of a health-oriented message. With a lot of the other projects that we've been generating here (at KCETLink), that are original, that have a lot of sort of transmedia elements, we've been trying to approach a lot of different issues about urban planning, brownfields, redevelopment and civic engagement, in a sort of cool, fresh way.
"We sat down with Thomas, and we were like, 'Okay, how can these be retooled in a way that feels much younger, not only in terms of how the stories are structured, but also in the formal qualities of the TV show?'"
Mr. Devis nods to his studio's popular shows Artbound and Departures: "where there's original scores, the music is much younger, the perspective is particular in trying to have some sort of civic message and duty -- healthy and sustainable -- but with a bit of sweetness to it." He adds of Messers. Rigler and Reich: "We talked about this formal element: how can these stories about walking be told in a new way? City Walk really has all those elements...and a type of magazine structure, that elicits a lot of exploration and questions, instead of providing all the answers."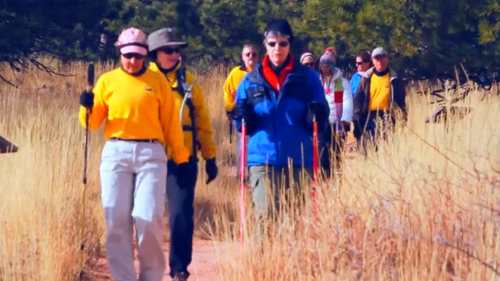 Plus it looks terrific. Mr. Rigler notes: "Everybody involved really comes from a filmmaking background: Juan's a filmmaker, everybody in my company certainly is. We really had the luxury to not think about television too much, but to approach this whole thing from a very cinematic point of view -- and then develop a style that will allow us to reinvent the magazine for television."
"We had these things that we wanted to say and do," elaborates Mr. Reich (a veteran of Nova plus many films), "but some stories want to be ten seconds long, some want to be five minutes, so we dropped the normal constraints -- we allowed the stories to breathe. The show's structured as stream-of-consciousness -- it plays out like a mini-film. It's been a lot of fun to do, and I think that shows on the screen.
"We looked for personal things that we could connect with the people and allow us to connect to the bigger picture," Mr. Reich astutely surmises.
"What we found, and it was very inspiring," chimes in Mr. Rigler, "through their work, and through their knowledge -- usually through their connection to the area -- there is a trend toward many changes in city life today."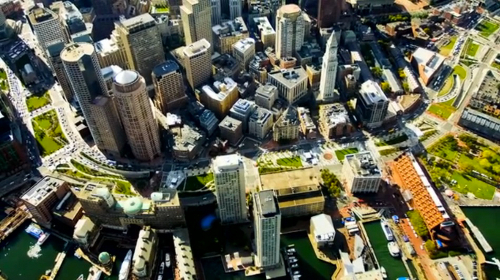 We speak about the underlying philosophies, about the gradual reversal of suburban sprawl as many people migrate back into big cities, and Mr. Rigler waxes sociological:
"We've had interviews with scholars and developers, who've called this trend 'The Slumming of the Suburbs' -- where we're really witnessing, after 60 years of kind of building up the suburbs, and building an automotive-centric society, that this is drying up. And everything that is currently of interest -- culturally or architecturally -- takes place in the cities."
See for yourself, as this walking party's just getting started. City Walk debuted its first episode May 2 on KCET and May 9 on Link TV. Episode #2 of the six-part series premieres nationally Thursday May 6 on Link TV at 8:30pm ET/5:30pm PT (DirecTV 375 and DISH Network 9410). Full length episodes #1 and #2 of City Walk are available for viewing here
Photos courtesy of Rigler Creative and KCETLink.