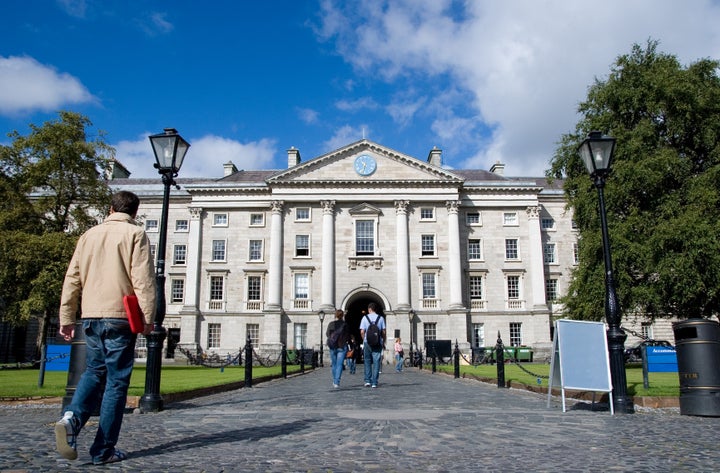 By coincidence, September 4th marks two events. They seem unrelated, but both signal an enduring pattern of American history: Significant advances toward "a more perfect union" takes the work of the whole people, not simply the efforts of political leaders, experts, or famous personalities.

A concept of the late political theorist Hannah Arendt, the common table which both unites and separates us, helps to explain why.
September 4th is the release date for If Your Back's Not Bent (Atria/Simon & Schuster), the long awaited history of the Citizenship Education Program (CEP) of the civil rights movement, written by Dorothy Cotton, its chief architect and director. Cotton was the only woman on the executive committee of Martin Luther King's organization, the Southern Christian Leadership Conference. The book is named for a talk by King at the end of a CEP training program which concluded, "If your back's not bent, nobody can ride on it."
In it, Cotton tells the story of the movement's "best kept secret." The grassroots adult citizen education program, largely ignored by mainstream media and standard histories which focus on marches, demonstrations, politicians, and famous leaders, transformed legions of men and women across the South from victims to active citizens, agents of change. In turn, they had lasting impact. They made their communities and the nation places of greater freedom and more inclusive justice for all.
September 4th is also the launch of "Shaping Our Future -- How Should Higher Education Help Us Create the Society We Want," dialogues in at least three hundred communities over the coming year about the public purposes of higher education.
Shaping Our Future is organized by the new American Commonwealth Partnership, a coalition with hundreds of colleges, universities and other groups promoting higher education as a public good, and the National Issues Forums, a non-partisan institute promoting public discussions. Martha Kanter, Undersecretary of Education, will participate in the launch, along with Muriel Howard, president of the American Association of State Colleges and Universities, Nancy Cantor, Chancellor of Syracuse University, Scott Peters, Co-director of Imagining America, a consortium of schools involving artists and scholars in public life, Kaylesh Ramu, president of the Student Government Association at the University of Maryland Baltimore County, Bernie Ronan, chair of The Democracy Commitment and others.
The launch, held at the National Press Club, will be live-streamed here.
Shaping Our Future dialogues will explore questions such as how higher education can best prepare a highly skilled workforce, provide opportunities for all Americans to attend college, strengthen values such as responsibility, integrity, and respect for others, and develop skills of citizenship in which students and others learn to work across differences to make needed change.
Early experiments show discussions can bring people together across partisan and other differences. "Seeing the different levels of a university present in one group with community members truly provided unique input," said Laura Lake, a student at Winona State University who moderated an early discussion. "Seeing the differences between the views was extremely interesting. What was more exciting was seeing the areas they agreed upon -- that higher education does indeed help us create the society we want."
A concept in political theory helps to illuminate the dynamic described by Laura.
Hannah Arendt developed the idea of a "table" which acknowledges differences while also offering the possibility of discovering areas of commonality. "Interests constitute something which inter-est, which lies between people and therefore can relate and bind them together," she argued in her classic work, The Human Condition.
The common table is connected to "world-building," which allows people to shift focus from feelings about each other to common tasks. As the feminist theorist Linda Zirelli puts it, "Foregrounded in Arendt's account is something less about the subject than about the world... the human artifact, the fabrication of human hands, as well as affairs which go on among those who inhabit the man-made world together."
Half a century ago, the civil rights movement served as a common table. It captured the nation's imagination with images of everyday citizens risking lives and livelihoods to transform the culture of racial bigotry and structures of discrimination. Demonstrations and speeches were visible manifestations, but these channeled vast grassroots energies, cultivated in everyday experiences like the Citizenship Education Program.
The common table focused the attention of millions of Americans on the task of promoting "liberty and justice for all." The table of change also evolved, taking up other areas of discrimination against women and minorities, in addition to African Americans, like Latinos, Asians, Native Americans, gays and lesbians, and people with disabilities.
It also energized all of American society.
Today, we face new and daunting challenges. Public opinion research by the Kettering Foundation shows that Americans are deeply worried about long term problems which neither government nor markets, by themselves, can solve. The U.S. economy struggles with challenges in a tough global environment. We've become an increasingly divided nation, dramatized by this hyperpolarized election. Values like responsibility, integrity, and quality in work seem to be fading. Too many, from Washington to Main Street, are unable to work together to solve problems. The country sees growing economic disparities. Many who work hard and play by the rules are slipping out of the middle class.
These are complex and multifaceted problems. Families, schools, religious groups, non-profits as well as government and business will need to be at "the table of change" if we are to address them. But as shown in the ongoing Huffington Post blog which recounts stories of colleges as agents and architects of change, higher education has far more to contribute to the work of building a more perfect union than is commonly realized.
Shaping Our Future will acquaint large numbers of Americans with stories and methods of colleges and universities that act as agents and architects of change. The discussions will also invite the whole people, not only those in higher education, to be change agents. Strengthening higher education's contributions to solving problems, building healthy and prosperous communities, and creating a sustainable democracy is important to all of us.
We believe such conversations and the civic work that flows from them can help to create a common table. Though public opinion research shows higher education's public contributions have slipped from view of most people -- who see college only as a ticket for higher paying jobs -- Americans overwhelmingly recognize higher education's importance. Nearly nine out of 10 people say Americans are better off going to college.
One of the objectives, indeed, of the National Issues Forum is to help participants find common ground, a path they can travel together. We need a common table, a way to find common ground, more than ever if we are to recall King's words in Letter from a Birmingham Jail: "We are tied together in the single garment of destiny, caught in an inescapable network of mutuality."
Harry C. Boyte, National Coordinator of the American Commonwealth Partnership, director of the Center for Democracy and Citizenship at Augsburg College, and a Senior Fellow at the Humphrey School of Public Affairs, worked as a field secretary for SCLC as a college student. Bill Muse is president of the National Issues Forums Institute. He served as president or chancellor for three universities.
Popular in the Community