The world needs more civil dialog, real coexistence, intercultural communication and tolerance, speakers told a record turnout at this week's Arab Media Forum (AMF).
Arab League Secretary General Ahmad Aboul Gheit addressed the Dubai conference saying the Middle East/North Africa region was passing through one of its most difficult periods in history and stressed the importance of dialog to emerge from what he called a dark tunnel.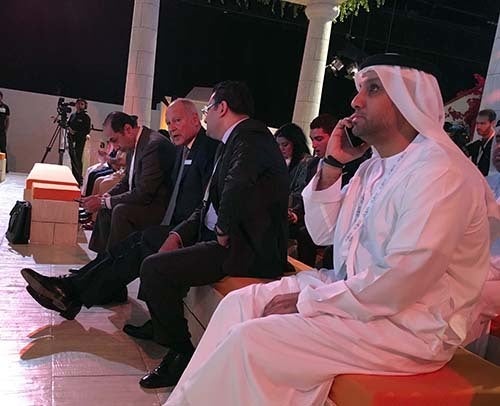 Aboul Gheit pointed to the importance of media to help the region counter the threats and dangers it faces, notably terrorism, and the need to protect young people's minds through balanced social, intellectual and religious discourse.
According to Mona Al Marri, chair of the AMF organizing committee and president of the Dubai Press Club (DPC), the United Arab Emirates' (UAE) message is a call for peaceful coexistence among peoples of the world.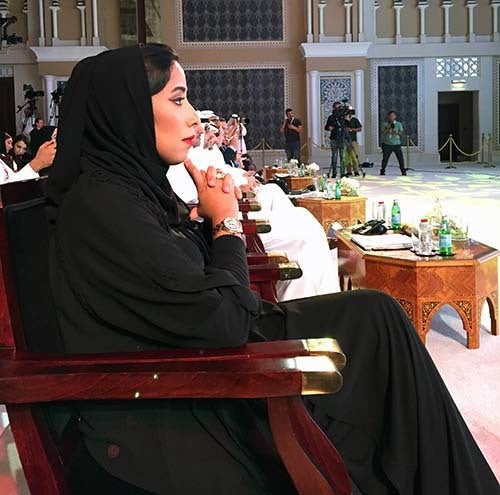 She called on Arab media to initiate a serious civil dialog to discuss what their next steps should be to help the region overcome its current challenges.
The UAE's Minister of State for Tolerance Sheikha Lubna Al Qasimi weighed in with a review of her country's record in reinforcing the values of peaceful coexistence, respect for diversity, and acceptance of others' thoughts, cultures and faiths.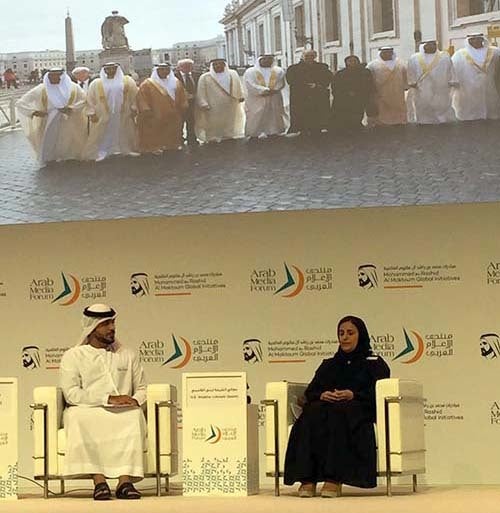 She said her cabinet post, the first ever in the world, reflected the UAE's aim to establish the foundations of dialog based on common values among religions.
The forum's "Media Walk" offered a slew of activities, from 20-minute talks by noted figures on two smaller stages, to arts, crafts and heritage displays, to book signings by Arab journalists and TV talk show stars, to mini studios of Arab TV channels with journalists interviewing participants at the forum and providing extensive coverage of the event.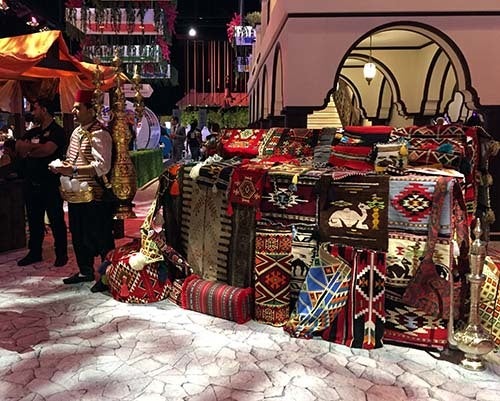 A poll conducted by Saudi daily Arab News, whose editor-in-chief Faisal Abbas was a conference moderator, and YouGov, found that 81 percent of Americans couldn't identify the Arab world on a map.
Sixty-five percent of those surveyed said they didn't know much about the Arab world, 19 percent could correctly identify the region's geography, and 51 percent believed the US media's coverage of the area was insufficient.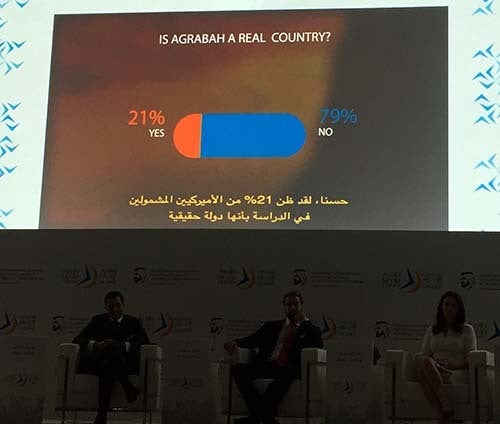 "A fifth believe that Agrabah – the fictional city from (the Disney animated film) 'Aladdin' – is part of the Middle East," Arab News reported.
The findings were presented during a panel on the Arab image in the West chaired by Abbas and featuring U.S. State Department spokesman in the Middle East Nathan Tek, CNBC reporter and anchor Hadley Gamble and Mark Donfried, director of the Berlin-based Institute of Cultural Diplomacy.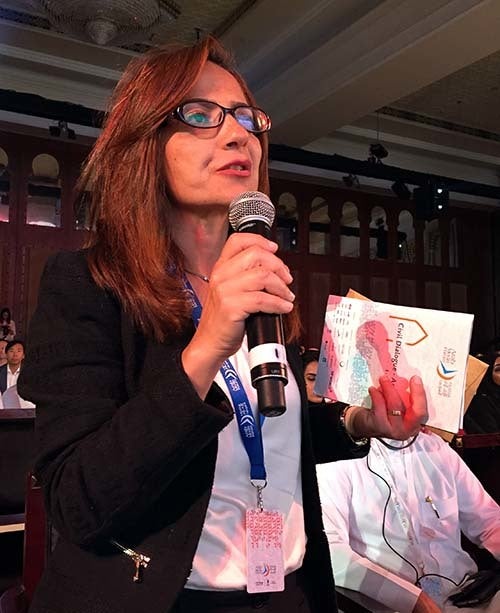 The UAE places great importance on supporting the country's youth and translated that by appointing the world's youngest cabinet minister to be an active link between the people and their government, said Minister of State for Federal National Council Affairs and Chairwoman of Abu Dhabi Media, Noura Al Kaabi.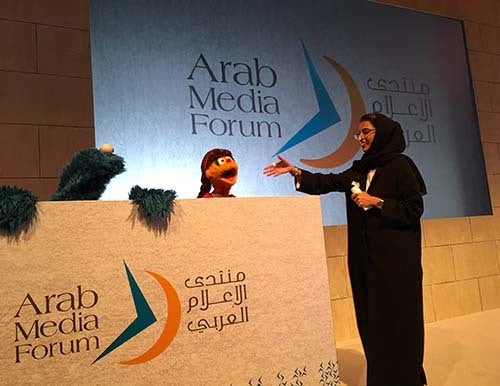 She spoke of media's importance in spreading constructive civil dialog, adding that viewers' boredom with certain Arab TV channels was due to those media's biased content.
Al Kaabi pointed to Abu Dhabi Media's creative lab that attracted children aged 9-12 to acquire media skills like video journalism and script writing and their uploading video reports on Snapchat about their learning experience.
She also spoke about "Iftah Ya Simsim" (the Arabic version of Sesame Street), as a success story in providing children with learning skills.
A moving talk entitled "The Challenge" by Al Arabiya satellite channel anchor Rima Maktabi focused on her overcoming seemingly insurmountable obstacles in her life to reach her goal of becoming a journalist.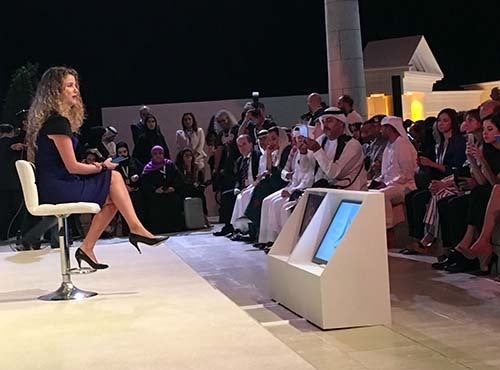 She recounted her father's assassination during Lebanon's civil war, having to work in Lebanese TV while studying to obtain her undergraduate and graduate university degrees, being hired to work for Al Arabiya – with a stint at CNN – and dealing with treatment for a benign cancerous growth in the brain, the loss of her voice, and her road to recovery and return to work.
Perhaps the youngest photographer in the Middle East drew considerable attention with his professional Canon EOS 5D camera as he pranced around the forum shooting pictures of people, panels and side activities.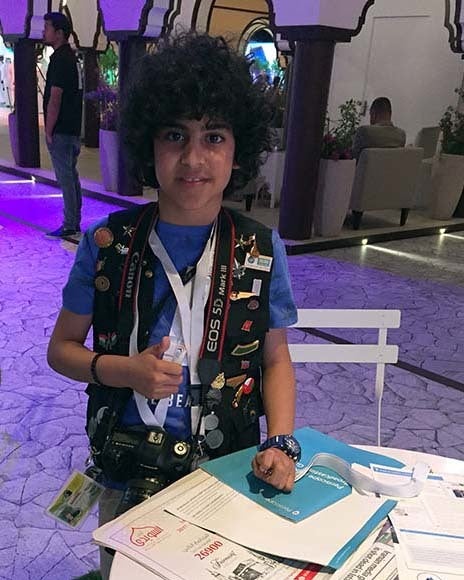 Ten-year-old Metab Abdul Aziz Al Hodif said he'd acquired his title from the Guinness Book of World Records and was turned on to photography at age five. He has over 140,000 Instagram followers.
"I want to become an international photographer," the pint-sized Saudi shutterbug told Gulf News, adding that he began liking photography after shooting pictures of public figures.
Newspapers may well revert to being weekend publications given the transformation of print media, but it would provide journalists and designers enough time to be creative with layout, said Polish designer Jacek Utco in a session entitled "Can We Still Save the Print Media?"
Meanwhile, setbacks haven't deterred young people from wanting to become journalists.
Ten high school students in the UAE were rewarded for their entries in an "Investigative Journalism" competition on the sidelines of the AMF. The first-prize winner landed a four-year scholarship to study at the American University in Dubai's Mohammed Bin Rashid School for Communication.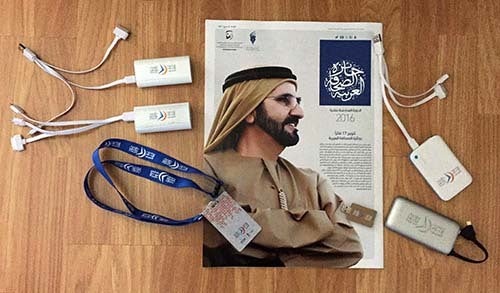 Elsewhere, the DPC partnered with the Emirates Scientists' Council to teach journalists how to cover topics related to science and technology.
Over 3,000 participants attended this year's 16th edition of the Arab Media Forum, according to organizers.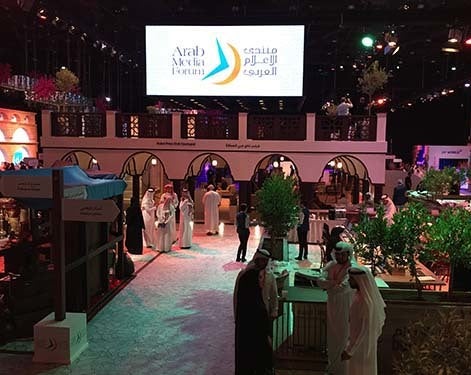 Their work included photojournalism, political writing, cartoons, economic reporting, investigative reporting, smart journalism, humanitarian journalism, sports writing, cultural journalism, interviews, and best newspaper column. A separate award went to the media's personality of the year.
Popular in the Community