Every day, we walk in the very places where history was made years ago. Sometimes that location is marked by a plaque or a statue, but other times we walk in the very same places where the footsteps of iconic men and women changed the world without even knowing it.
In honor of Black History Month, The Huffington Post created these images of iconic Civil Rights locations and what they looked like then and now.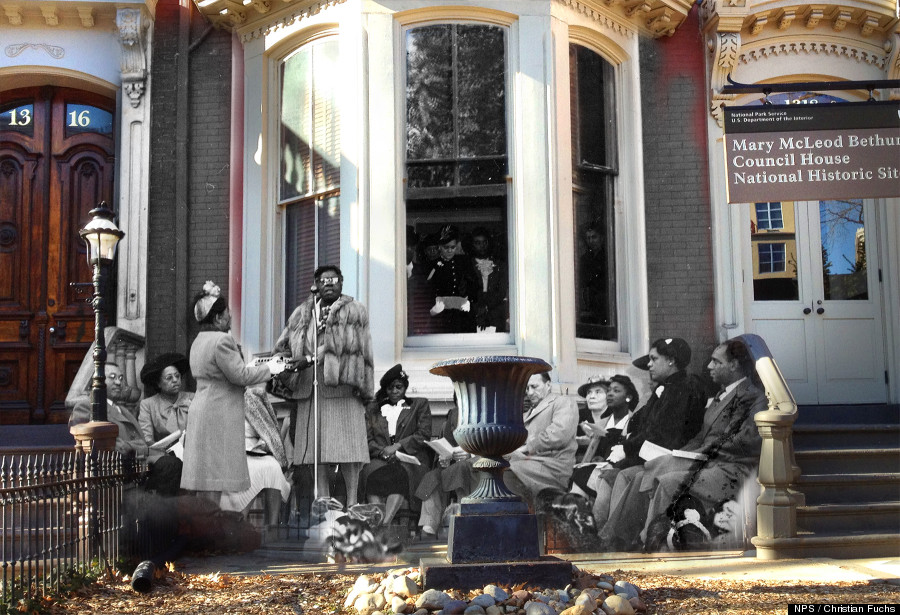 Mary McLeod Bethune achieved great success at the Washington, DC townhouse at 1318 Vermont Avenue NW. The house was the first headquarters of the National Council of Negro Women (NCNW) and was Bethune's last home in D.C. From here, Bethune and the NCNW spearheaded strategies and developed programs that advanced the interests of African-American women. Today, it is a national historic site.
Credit: NPS ; Christian Fuchs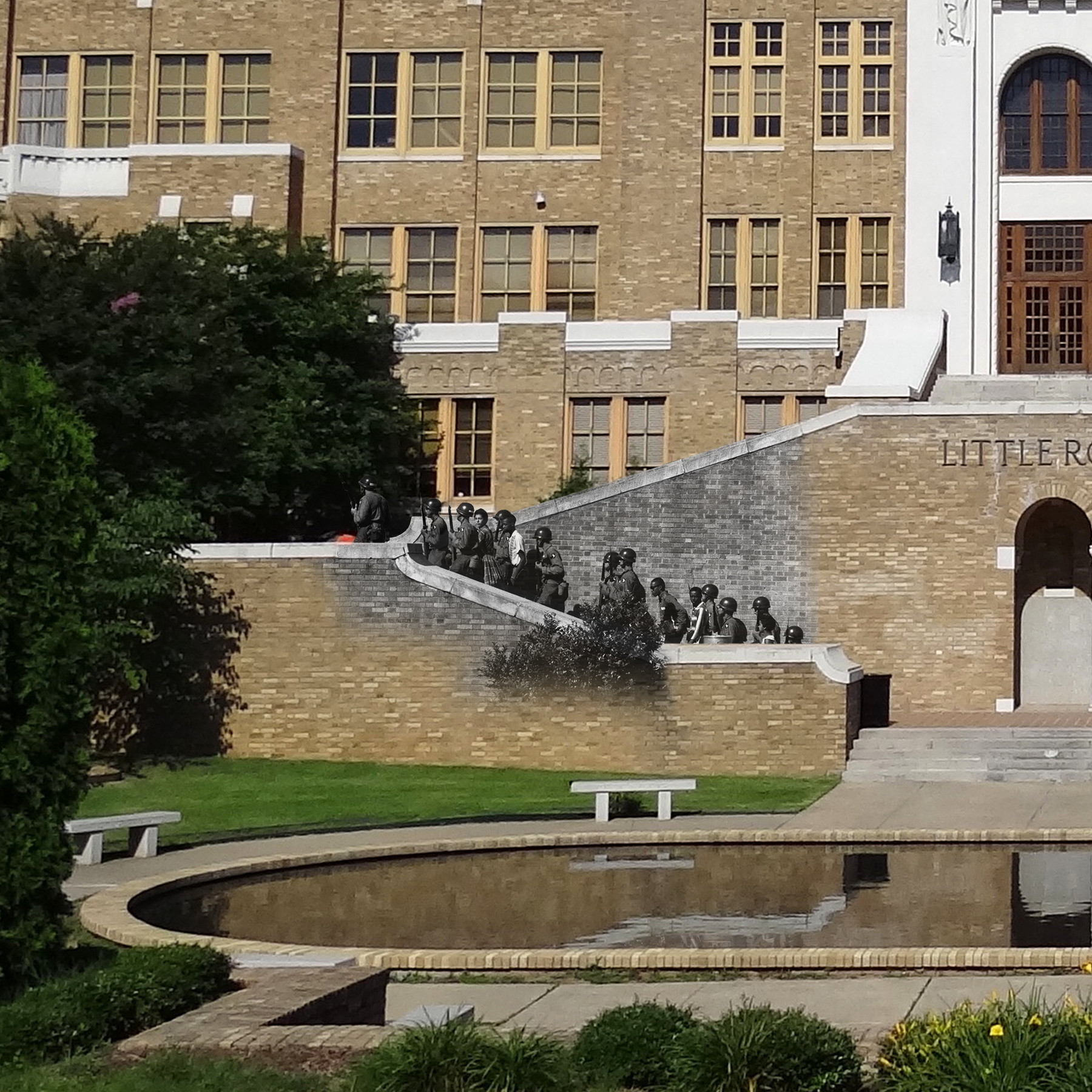 U.S. paratroopers in full battle dress escort 9 black children -- three boys and six girls -- on September 25, 1957, in Little Rock, Arkansas into Central High School after President Eisenhower decided the day before to send federal troops and bring the state under federal control to protect black children against white demonstrators. The Federal troops kept the children away while a crowd of over 400 white men and women jeered 'Go home, niggers'. Today, Central High School is an accredited comprehensive public high school and a national historic site.
Credit: U.S. Government ; Adam Jones, Ph.D.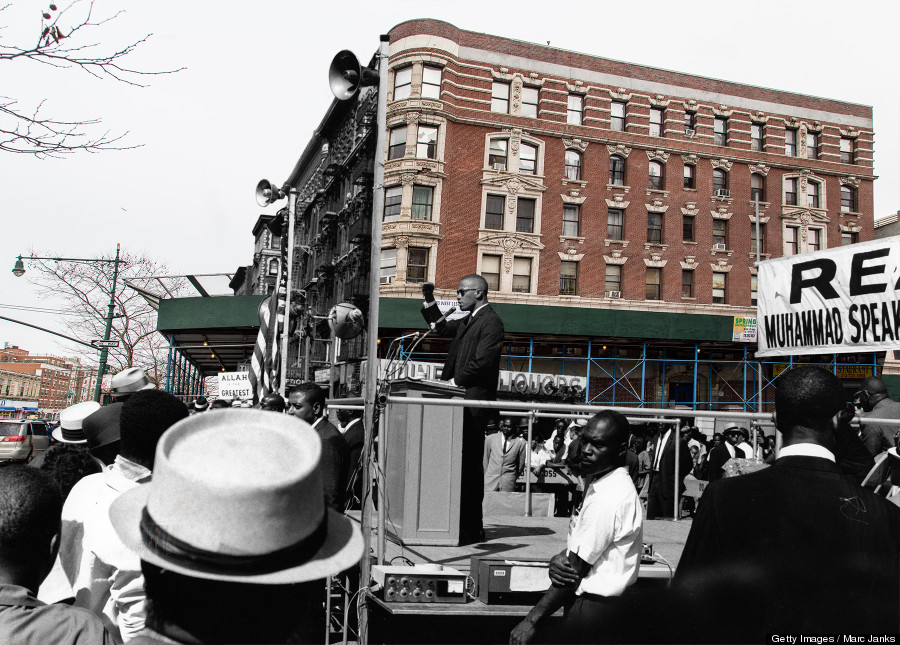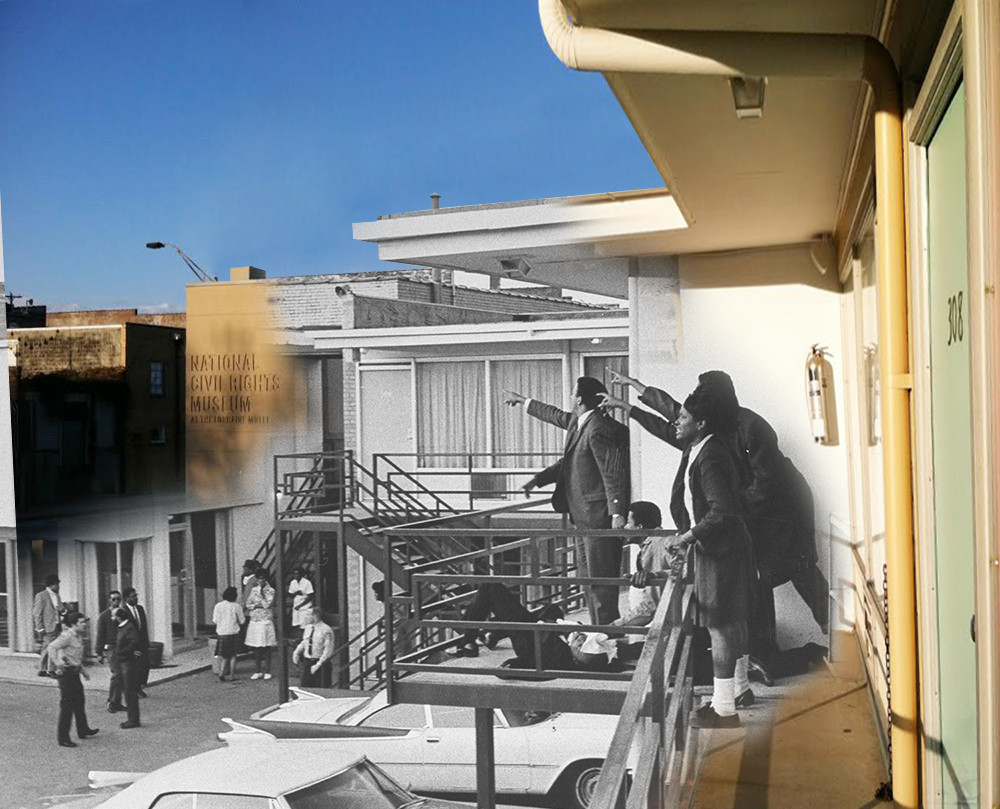 Civil rights leader Andrew Young (L) and others on balcony of Lorraine Motel in Memphis, Tenn., pointing in direction of gun shots after assassination of civil rights leader Dr. Martin Luther King, Jr., who is lying at their feet on April 4, 1968. Today the site is now the privately owned National Civil Rights Museum at 450 Mulberry St.
Credit: National Civil Rights Museum ; Joseph Louw/Time & Life Pictures/Getty Images
CORRECTION: An earlier version of this article stated that the photo of Malcolm X was on 115 St. and Lexington Ave. It has since been corrected.