Once again I see this phrase in the news: "civil society." If you are worried about the direction of American democracy, here's what the pundits say you can do: Activate our civil society to keep government accountable to the people.
Thanks to the new Republican President, we have a pretty clear idea of what uncivil society is. It's riddled with disparagement, racism, aggression, dishonesty, corruption, disdain for the pillars of democracy such as a free press, and unbridled personal ambition.
But we know all that. So what the heck is civil society? It's as unclear as the precise location of that abdominal muscle that Pilates instructors are always telling you to contract.
So, for those who aren't sure what the phrase means, here's a good-news tutorial. Supporting civil society is easy to do, it doesn't have to cost a lot of money — and you're probably already doing it. It's just that now, in these times, we probably all need to engage in civil society more, and with greater self consciousness. It's like eating deep green vegetables: if you do it more, and pay attention to it, it promises to pay off big time. Cheer up, get moving, and join something—anything.
You Probably Already Participate in Civil Society, But Just Don't Call It That
It's simple. Civil Society is about joining a nonprofit group, any group with any mission, that you are comfortable with.
Civil society is everything outside of a) government or b) business, according to the United Nations (see below for the full definition). When you join in such a "civil society" entity, you become a stakeholder in, well, something.
The idea is that we're all connected — not just in cyberspace, but also in our lives, and outside of family. Being involved in civil society means not just sitting at Starbucks and logging in, or giving money, but showing up. You. In person. Showing up in such a way that you are part of a group that has some kind of mission, however loose. Do you belong to a block association or your school PTA? That counts as engaging in civil society. Do you help organize the summer picnic fundraiser for kids with disabilities? That's engaging in civil society. Do you go to yoga every week? It's unclear if that's "civil society," but if the yoga group also fields free yoga services to the local public elementary school, or nearby prison, it counts. And in the realm of cyber-activism, civil society exists too, in the form of discussions, fundraising, petitions and information sharing. It's just not, it seems, as robust and committed a form of civil society as face-to-face meetings.
Finding Your Place in Civil Society In a Time of Fears of Authoritarianism
Practically speaking, there's power in numbers. And it's important to join in civil society because that's how people can push back against authoritarian dictates and non-responsive or corrupt elected officials. It's about showing up.
For instance, when your PTA or union pals call and say, come protest the privatization of public education, you can show up and demand an appointment with your member of Congress. When you're upset that the nice lady who cleans your grandmother's home might be deported (as happened to Guadalupe Garcia de Rayos in 2017 because she ticked the wrong box on official papers years ago), you can mobilize that book group, mothers group, or church group to advocate on behalf of sensible immigration reform. When you don't like that breakaway Democrats in your state government are voting with Republicans on, say, environmental or labor issues, you can send an alert out to members of your group and make targeted phone calls.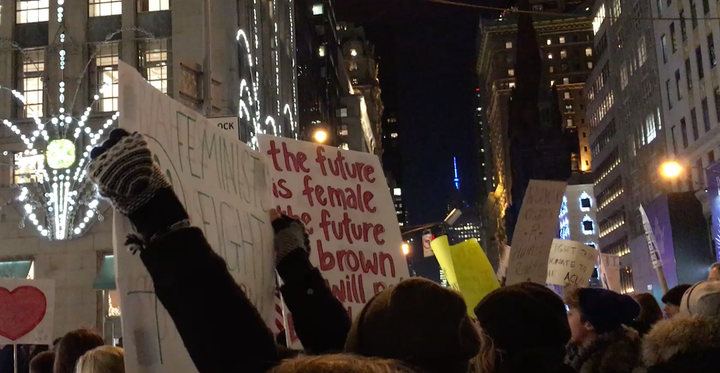 40+ Examples of Organizations You Can Join that "Count" as Civil Society
We are, it seems, facing a national, and escalating, crisis of democracy. So, join up. Here are some examples of groups you can join that contribute to a robust American civil society.
1. advocacy organization, like Planned Parenthood, at the chapter or local level
3. animal rights group like the Humane Society or PETA
4. any group dedicated to helping the health education, welfare and protection of the vulnerable and citizens at large
5. any nonprofit organization
9. church, synagogue, mosque, temple, other faith organization
10. citizen journalism group
11. civil rights organization, national or local, for any/all groups
12. community improvement group
13. community organization
14. community theater, music and chorus groups
15. cooperative of any sort: babysitting, preschool, co-housing, farmers,
17. environmental , clean water, fish and game group
18. feminist rights organization
19. first nations and indigenous rights organization
21. "friends of…" nonprofit hospital organization, disease-specific advocacy group
22. fraternal organization, like the Modern Woodmen Society of America
23. health organization like the American Cancer Society
25. housing help group, like Habitat for Humanity
26. independent watchdog organization, like Southern Poverty Law Center
27. international NGOs (nongovernmental organizations)
30. library support group
31. literacy project for kids or non-English speaking adults
33. professional organization like the American Bar Association
34. PTA or similar parent-school organization
35. shelter support group
37. support group for substance abuse, domestic violence, etc.
39. volunteer fire department, ambulance corps
40. voting rights organization
41. youth program, like after-school volunteer or reading programs
Not sure where to join? A random page-by-page search of over a thousand of civil society-type organizations recognized by the United Nations shows just how many possibilities exist. It yields such names as: Armenian Assembly of America (who have worked on genocide issues); the Autism Research Center (if health care is cut, many people will be impacted, including families facing chronic illnesses); Church World Service (expertise in the refugee crisis of the 21st century); Cousteau Society( advocates for sustainable water systems). You can find the Gray Panthers and International Association of Women Judges, Muslims for Progressive Values, and pages more.
For a smaller slice of this huge pie, look up nonprofit groups in your city on the site Great Nonprofits. To find the largest nonprofits in your state, check out the listings on National Center for Charitable Statistics website. And if you want to check them out further, you can look at their profiles on Guidestar, which bills itself as "the world's largest source of information on nonprofit organizations.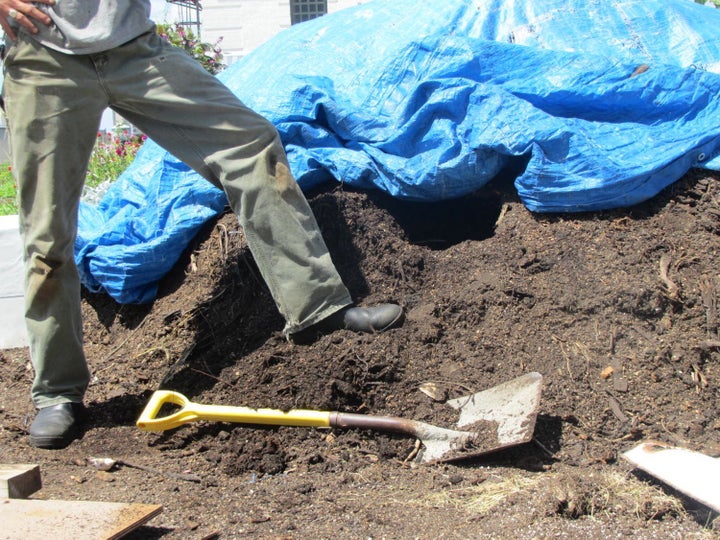 The BBC tackled this issue over a decade ago (interestingly, just months before 9/11) and came up with a spatial metaphor, serving up this definition: 'A civil society is a public space between the state, the market and the ordinary household, in which people can debate and tackle action'. See their 12-part series exploring different aspects of the concept.
According to the United Nations, civil society is "the 'third sector' of society, along with government and business. It comprises civil society organizations and non-governmental organizations. The UN recognizes the importance of partnering with civil society, because it advances the Organization's ideals, and helps support its work. Here are some useful websites for members of civil society and also for those interested in the work of the UN." The World Bank has held conferences on civil society, too.
Civil society seems to be the antidote to all things Trumpian, in this perplexing age when a Republican Congress is lily-livered, the federal judiciary is under attack by a newbie septuagenarian president with authoritarian tendencies, and the Democratic party's engines are idling in an extended adolescent identity crisis.
It's up to we the people. Join up!
REAL LIFE. REAL NEWS. REAL VOICES.
Help us tell more of the stories that matter from voices that too often remain unheard.