 Colorado's first openly gay House speaker Mark Farrandino (D-Denver) and one of the co-sponsor's of the bill tweeted this morning on the bill's passage:
Openly gay Sen. Pat Steadman (D-Denver) who has sponsored similar civil unions bills in the past offered a short and heartfelt Twitter poem as the bill passed in the House:
Republicans protested the bill because it does not offer religious exemptions which they say will cause the issue to wind up in court, The Denver Post reports.
"What this bill is about is personal freedom and individual liberties," said Cheri Gerou, R-Evergreen, one of two Republicans supporting Senate Bill 11. "This is a good conservative bill."
The House debated civil unions for the first time in its history Monday. A similar civil unions bill was the most contentious issue at the end of last year's legislative session when it was killed in committee.
"This bill is about three simple things," Ferrandino said. "It's about love, it's about family, and it's about equality under the law."
This year the bill does not include religious exemptions for adoption agencies, and the bill's sponsors have rejected GOP amendements for religious exemptions.
Republican Rep. Lori Saine, Dacono, however argued that religious beliefs play a central role in her opposition of the bill while additional GOP members kept likening the bill to same-sex marriage.
"What this bill is about, really is the Bible. Is it right or wrong?" Saine asked.
But in his opening speech, Ferrandino reminded the Legislature that civil unions are not marriage, though same-sex marriage is something he personally supports.
"Until the voters say otherwise, civil unions is the closest we can do as a General Assembly to make sure that all families are provided protections under the law," Ferrandino said.
If Hickenlooper signs the bill into law, which he is expected to do, Colorado will become the 18th state to pass civil unions or gay marriage legislation.
Before You Go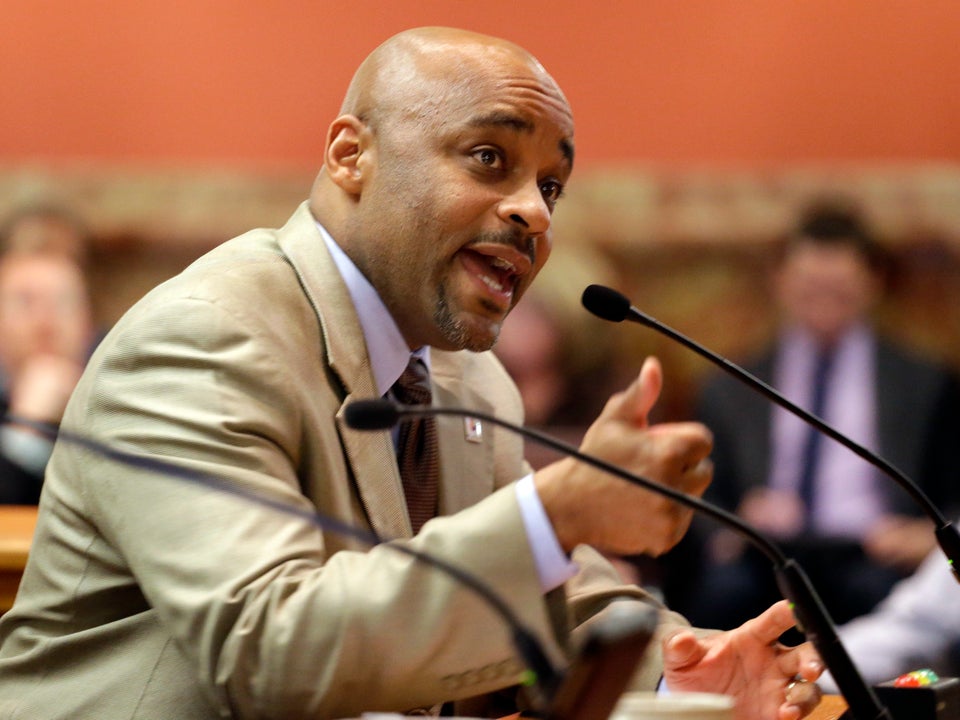 Colorado Civil Unions Debate
Popular in the Community