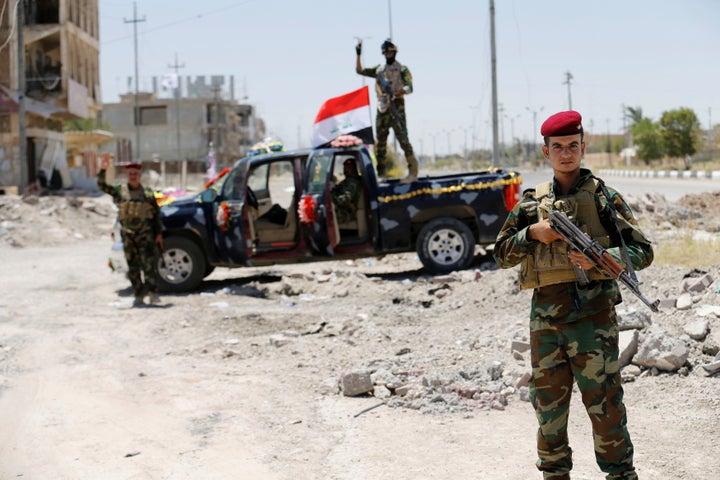 ISTANBUL -- As the U.S.-led coalition pounds Fallujah in an Iraqi offensive to retake its city from the Islamic State, aid groups warn that tens of thousands of trapped civilians are at risk of dying.
An improvised explosive device reportedly killed a father and his two sons as he tried to carry them to safety in Fallujah on Wednesday, the Norwegian Refugee Council said. Another family told the aid organization that they had to hide in drainage pipes and run to safer ground holding a white cloth high in the air to escape from the city.
"The stories coming out of Fallujah are horrifying," said Nasr Muflah, the NRC's Iraq director. "Now they are caught in the crossfire with no safe way out. It's imperative that all warring parties guarantee their exit to safety for as long as the fighting continues."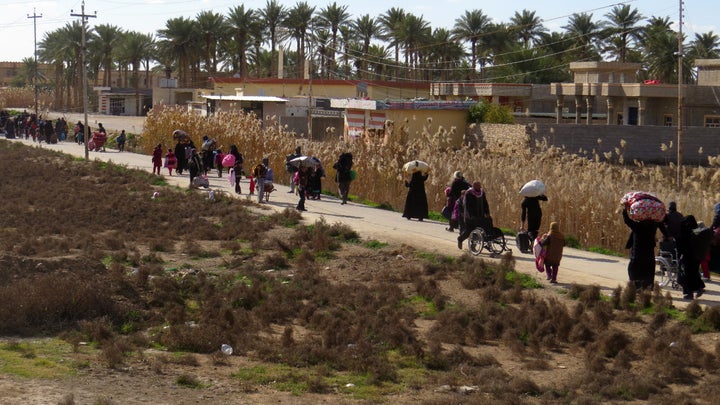 "We are receiving distressing reports of civilians trapped inside Fallujah who are desperate to escape to safety, but can't," said Lisa Grande, the UN Humanitarian Coordinator for Iraq. "Parties to the conflict are obliged to uphold international law and do everything possible to protect civilians and ensure they receive life-saving assistance."
U.S. Central Command did not immediately respond to a request for information on what steps U.S. forces are taking to ensure the safety of Iraqi civilians trapped in the ISIS-held city.
Fallujah holds great significance for both Iraq and the United States. It was the first major city extremist fighters took in 2014. And its close proximity to Baghdad poses real threats to the Iraqi capital, which is frequently rocked by car bombs and terrorist attacks.
The city is a key ISIS hotspot that Iraqi forces, some under the guidance of U.S. military advisors in the country, hope to "liberate," but it won't be easy.
The push to retake Fallujah includes a myriad different armed actors, most notably the powerful militias who maintain close links to Iran. The United States has tried to downplay the role of Shiite militias, insisting that the U.S. does not coordinate military efforts with the fighters.
"The stories coming out of Fallujah are horrifying. Now they are caught in the crossfire with no safe way out."
Iraq's military has faced serious hurdles in rebuilding after it nearly fell apart when ISIS took over the Iraqi city of Mosul in June 2014. Some Iraqi forces abandoned their military vehicles on the side of the road and stripped off uniforms as they fled.
While the security situation remains perilous, aid organizations face the daunting task of meeting the basic needs of around 10 million people in Iraq who are in need of humanitarian assistance. Meanwhile, 3.4 million people remain displaced internally, according to U.N. figures.
Thousands of Iraqis have recently left their country in hopes of finding safety and security, braving the perilous sea passage to Europe. They make up the third largest group, after Syrians and Afghans, to make the crossing.
Some countries are tightening restrictions for Iraqis and other would-be asylum seekers. On May 17, the Finnish Immigration Service declared Iraq to be one of several war zones deemed safe enough to which asylum seekers could be sent back if they couldn't prove they were personally at risk.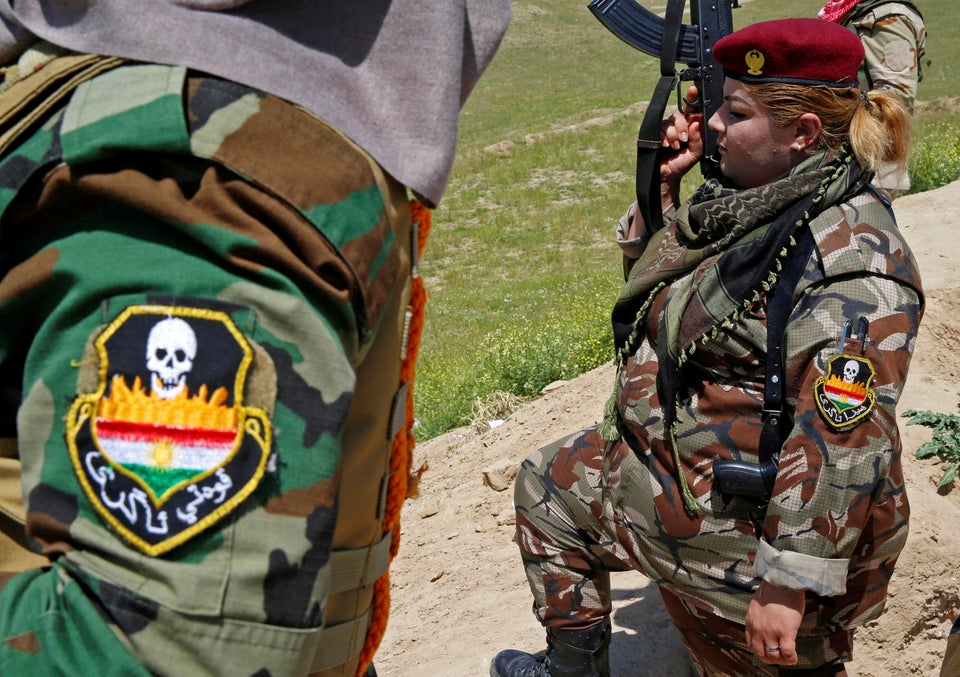 All-Female Unit Fights ISIS In Iraq
Popular in the Community