Police have identified Jacob Tyler Roberts as the gunman who fatally shot two people at a crowded Oregon mall Tuesday before killing himself minutes later.
There is no known connection between Roberts, 22, and the Clackamas Town Center, police said Wednesday. Authorities have yet to identify a motive for the shooting and said they are still piecing together the suspect's actions leading up to it.
"At this time we do not understand the motive of this attack except to say there is no apparent relationship between the suspect and his victims," Clackamas County Sheriff Craig Roberts said at a press conference.
According to the sheriff, investigators have executed a search of the suspect's home at 7324 South East 84th Ave. in Portland and his 1996 VW Jetta that was found in the mall parking lot.
Police said they are not ready to release what, if anything, they found during either search.
At least part of the deadly encounter that rattled shoppers was captured on video surveillance inside the mall.
The gunman announced, "I am the shooter," and then opened fire on unsuspecting Christmas shoppers, witnesses at the Clackamas Town Center, which is just outside Portland, told police after the shooting.
The shooter was wearing a white hockey mask, and a load-bearing vest. He was also carrying a semi-automatic AR-15 rifle and several fully loaded magazines. The rifle was stolen from a person known to the suspect, police said.
Witnesses told police the gunman fired several shots at about 3:30 p.m. Tuesday near the mall food court before his rifle jammed and he ran into a nearby Macy's store.
Bill Cameron, a resident of Portland who was doing some holiday shopping at the mall, was on his way to the exit when he heard the gunshots echo through the hall behind him.
"I don't know exactly how many [shots were fired] but it was quite a few -- at least half a dozen or more. It was fairly rapid and I remember thinking whatever it was had to be something that could fire quickly," Cameron told The Huffington Post.
Investigators estimate the gunman fired his weapon at least 20 times.
According to Lt. James Rhodes, of the Clackamas County Sheriff's Office, three people were killed, including the shooter. The shooter died of a self-inflicted gunshot, Rhodes said.
One person, described as a 15-year-old girl, suffered a traumatic injury and is in serious condition at a Portland hospital.
On Wednesday morning, Yevgeniy Shevchenko posted a message to Facebook identifying the victim as his sister, Kristina Shevchenko.
"[Kristina] was shot at the Clackamas mall today around 3:30 pm. as of now she is stable and sleeping," the message reads. "The bullet went through, bruising her lung; it missed any vital organs and it missed her ribs. She will need 2 more operations. We appreciate any and all support including your prayers!"
Contacted by The Huffington Post, Yevgeniy Shevchenko said the family will not be giving any interviews to the media. "We would like some privacy. We are going to do periodical updates on [Facebook] but nothing too personal," he said.
The shooting victims have been identified as Cindy Ann Yuille, 54, and Steven Forsyth, 45.
STATEMENT FROM THE FORSYTH FAMILY:

"Steven Mathew Forsyth was a loving husband, father of two children, son, brother, uncle, youth sports coach and friend to the many people who had the privilege to meet him.

"Steve was one of the most passionate people with a true entrepreneurial spirit that drove him to start his business, Coastoms. He had a great sense of humor and a zest for life. He had vision and a belief in others that brought great joy and value to many lives.

"He will be sorely missed by all who knew him.
_____

STATEMENT FROM THE YUILLE FAMILY:

"Cindy was everybody's friend. She was a wonderful person who was very caring and put others first.

The Yuille family said they will make another statement at an unspecified date through the sheriff's office.
The sheriff said he does not believe the gunman was targeting a specific individual and called it a random shooting.
The shooting came almost two months after a deadly massacre near Brookfield Square Mall in Brookfield, Wis. Three people died in the shooting and several others were wounded. The suspect, identified as 45-year-old Radcliffe Haughton, was found dead in the spa where the shooting took place of a self-inflicted gunshot wound.
The Clackamas Town Center is closed Wednesday while police continue to investigate the shooting. The mall has two levels and is anchored by Sears, Macy's, Nordstrom and JCPenney.
"Our thoughts and prayers are with everyone who was in the mall at the time of this unfortunate incident," the Clackamas Town Center posted to its Facebook page. "We are grateful to have the stellar support of all the law enforcement agencies and rescue personnel in the area, who immediately took action and continue to ensure the safety of everyone remaining on property."
Related
Before You Go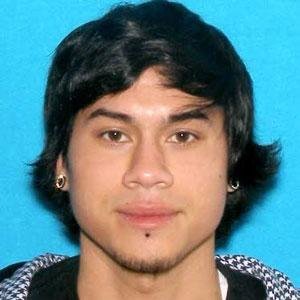 Clackamas Mall Shooting
Popular in the Community