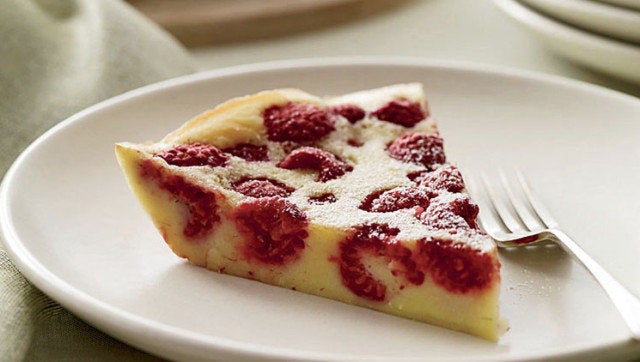 Clafoutis are France's best kept secret. They taste just as amazing as all the other French desserts -- profiteroles, mille feuille, operas -- but they're ridiculously easy to make. Clafoutis recipes call for nothing more than what most of us have on hand in the kitchen, plus some fresh fruit. This recipe calls for raspberries instead of the more common cherry version, but really any fruit would do the trick.
With a clafoutis recipe, once you have the batter made -- which requires nothing more than measuring and stirring -- all that's left to do is bake. You can pop it in the oven right before you sit down for dinner and have a seriously freshly-made dessert waiting for you 30 minutes later.
Check out these other easy dessert recipes.