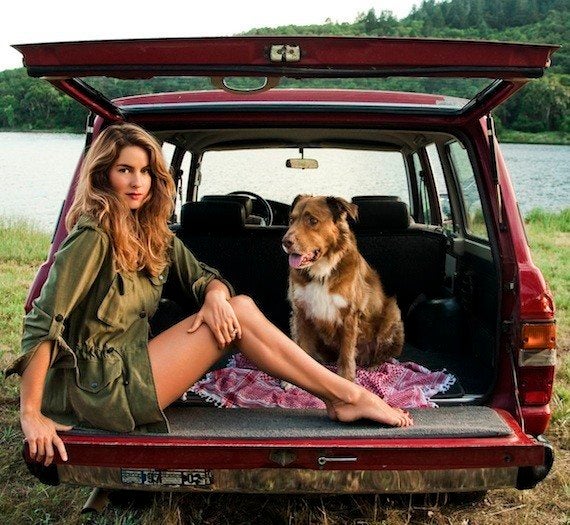 Age: 30

Current Gig: Photographer- I am in the middle of shooting my first photography book, " American Beauty," 100 Portraits of Americans to be published by Assouline in Spring 2012. (Check out some of Claiborne's portraits below, and for more you can go to her website here).

Neighborhood: Upper East Side

Years In New York: 4

----

Who is your favorite New Yorker, living or dead?

Patti Smith.

Your favorite place in the city to photograph?

Homes and spaces of people I take portraits of.

Your perfect New York date?

A romantic dinner at Il Buco on Bond Street and a drink at the Carlyle after.

What's your drink?

Red wine.

What's your favorite place to shop for clothes in New York?

Barneys and consignment stores.

One of your favorite NYC photographs?

Bob Dylan, Central Park, 1965 (Richard Avedon)

What's in your refrigerator?

Kombucha, coconut water, wine, and water.

Favorite bar?

Bemelman's Bar at The Carlyle and Automatic Slims.

Favorite bookstore?

Archivia on 72nd and Lex.

What music are you listening to right now?

Stevie Nicks' new album.

Do you give spare change to panhandlers?

Depends on my mood.

What's the greatest meal you've had in New York?

The Cajun chicken at Bilboquet.

The best conversation you've overheard? (Maybe it was in the Conde Nast elevator?)

I'm not an eavesdropper.

Why do you love New York?

For the energy, the pulse, the endless creative possibilities, and the characters that fill it.

Why do you hate New York?

The crowds, the trash, the construction, and the long winters.

Your favorite day trip out of the city?

Dune Beach in Southampton.
Favorite place to sit outside?

Central Park.

What was the last show you saw?

Langhorne Slim.

Craziest thing you've seen in New York?

The endless ways that people choose to express themselves through their clothes.

In a word, New York is...

Inspiring.
All photos courtesy of Claiborne Swanson Frank.
Calling all HuffPost superfans!
Sign up for membership to become a founding member and help shape HuffPost's next chapter