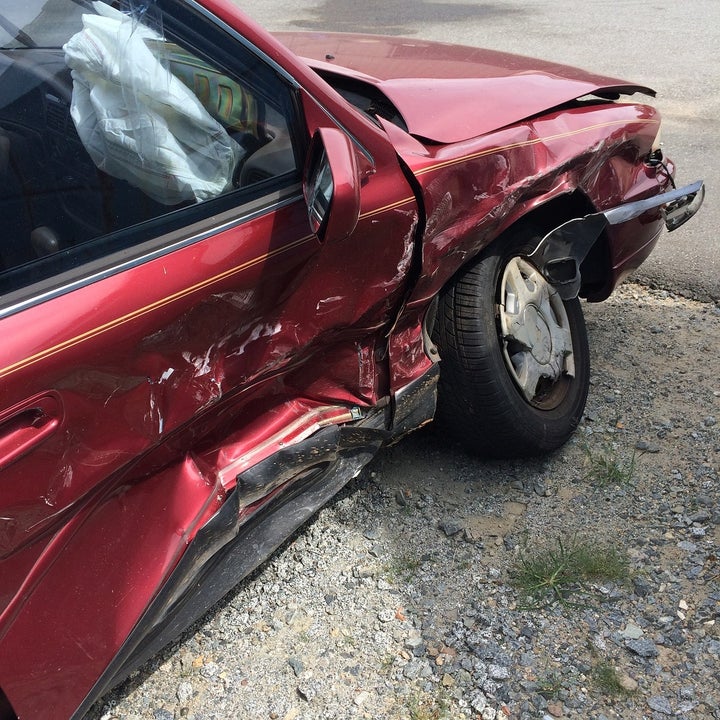 A Florida state appellate court just reversed a significant jury verdict in favor of an injured driver in a car accident case. According to court records, Kenneth Babin, age 63, sued his own insurance carrier, the Auto Club Insurance Company, for under-insured motorist coverage benefits after being injured in a car accident.
While our Miami personal injury lawyers did not represent the claimant, according to court records, Mr. Babin was rear-ended in a multi-car accident and claimed damages for personal injuries, future medical expenses for lower-back surgery, past lost wages, and future loss of earning capacity from a planned business.
Babin was injured in the collision in June 2010, when he was hit from behind by Melvin Scott. He sued both Scott and Auto Club. Auto Club did not deny that Scott was negligent, but refused to pay for Mr. Babin's future surgery to his lower back, for past lost wages, and for the loss of his ability to make future earnings from a scuba-diving business he had planned to start with a friend prior to his accident.
A Marion County Florida jury awarded Mr. Babin $120,000 in past medical expenses, $70,000 in past lost earnings, $160,000 in future medical expenses, $72,000 in lost earning ability for future years, $15,000 for past pain and suffering, and $15,000 for future pain and suffering. Following the verdict, Auto Club challenged the damages awarded for future medical expenses, past lost earnings, and future earning capacity. As to those claims, Auto Club argued the trial court erred in failing to grant its motion for directed verdict during the trial.
Compensation for Future Medical Expenses
The appellate court agreed with Auto Club and found that Florida law permits recovery of only the reasonable value or expense of hospitalization and medical care and treatment necessarily or reasonably obtained by a claimant in the past or to be so obtained in the future. To support his claim, Mr. Babin called Dr. Masson to testify that if Mr. Babin's conservative therapy fails, he might require a two-level spinal reconstruction "at some point." However, and importantly,
Dr. Masson testified that Mr. Babin had not yet reached that level of dysfunction where surgery was "indicated currently."
The appellate court reversed the verdict for future medical expenses based upon Dr. Masson's testimony and Florida's personal injury law, which restricts recovery of future medical expenses to only those expenses "reasonably certain" to be incurred and not those that are merely possible. In other words, whether or not Mr. Babin would require future surgery was too speculative.
Lost Wages and Future Earning Capacity
Under Florida law, the amount of an award for loss of future earning capacity is measured by a plaintiff's diminished ability to earn an income in the future, not the plaintiff's actual loss of future earnings. Similar to a claim for future medical expenses, money claimed for the loss of future earning capacity must be proved with "reasonable certainty."
To prove a claim for loss of earning capacity in a Florida car accident, a plaintiff "must demonstrate a reasonable certainty of injury" and "present evidence which will allow a jury to reasonably calculate lost earning capacity." The amount of the loss is measured by the amount of impairment found by the jury based upon multiple relevant factors, including the plaintiff's age, health, habits, occupation, surroundings, and earnings before and after the injury. In this case the appellate court found that Mr. Babin failed to meet his burden of proof to establish any diminished earning capacity in the future.
Mr. Babin testified that he had intended to open a scuba-diving business in Belize before the accident, and unfortunately, was unable to dive after the accident. However, the court found that his inability to work as a dive master did not preclude Mr. Babin's finding other work and that there was no evidence presented to the jury that he was completely disabled from further gainful employment as a result of his injury.
Car accident cases in Florida can take a long time to process, especially when fully litigated. The Appellate Court's opinion was published in November 2016, over six years from the date of the accident. This is not unusual for a state court auto accident case that has been tried by a jury and then argued on appeal.
One of the most important lessons to be learned from Mr. Babin's case is the importance of obtaining under-insured motorist coverage. The majority of cases we investigate on behalf of injured drivers, passengers, pedestrians, motorcycle, and bicycle accident victims in Florida are caused by drivers who carry either no bodily injury insurance or not enough to cover the significance of the injury. We urge everyone who owns or operates a car or truck or motorcycle in Florida to obtain under-insured motorist coverage of at least $50,000/$100,000.
This case also demonstrates the difficulty of suing an auto insurer in Florida. Mr. Babin successfully convinced both a trial judge and jury to compensate him for his future medical and lost wages, but a Florida appellate court took the verdict away. This also is another unfortunate but common scenario in personal injury cases in Florida.
Our law firm has successfully investigated thousands of cases and claims on behalf of people (and their families) who have been hurt in traffic accidents across the State of Florida since 1991. If you have been in a car, truck, motorcycle, bicycle, or pedestrian accident, you may be entitled to receive money for your pain and suffering, lost wages, medical expenses, and other damages. We urge you to contact an experienced personal injury attorney who knows how to protect your legal rights and get you the money you deserve for your injuries.
Related
Popular in the Community