Clair MacDougall is a journalist and writer who has been based in Monrovia, Liberia, for nearly three years. She first came to the country during the 2011 reelection of Liberia's President Ellen Johnson Sirleaf, and has stayed to cover its history and culture since then. Here are her experiences reporting in the country amidst the Ebola outbreak.
Editor's Note: Some readers may find the following images disturbing.
HuffPost: What are your days like, from morning to night?
MacDougall: In general, I wake up and listen to the radio. I read the Ebola reports from the Ministry of Health to see the patterns of cases in different parts of the country and look for new developments.
This is a photograph of the Ebola hotline center at the General Services Agency, when it first opened. The service receives hundreds of calls a day and has to help dispatch a limited number of ambulances and burial teams.
People often call me to let me know about different things going on in the city or developments unfolding. (The epicenter of the epidemic has been in Monrovia, so my reporting of the past month or so has been focused here).
This scene was during the quarantining of West Point, Monrovia's largest slum in West Point. Food was distributed a day after the military fired on people trying to escape, killing a young boy and wounding others. People jammed together to receive rice and rations -- it was something you would expect to see in a refugee camp. These women were huddled over a bag that was to be divided among them. They all noted the poor quality of the rice. Some in the queue threw it up into the air. West Point is a rough community, a sandy peninsula that the mainland frowns upon, and its residents are aware of this. There was an absurdity and sense of resistance in the community that day -- the women, the children, the Fulani traders and street thugs accepted the rations that day, but told the government to go to hell at the same time.
I travel to the Ebola Treatment Units to see how many people are waiting out front, dying, being turned away or admitted. I periodically go to hospitals to see whether health workers have returned to work -- and often find them largely empty. At times Monrovia seems calm and normal but situations unfold unexpectedly -- burial teams walk through communities, crowds circle around dead bodies, ambulances roar through the streets. But all of this has become part of the everyday.
What are the biggest concerns expressed by the locals there?
There are a lot of them. The ordinary man [or] woman is fighting for survival, which was the case even before the outbreak, but obviously things have gotten worse. And we are all concerned that the dire predictions will become a reality and the end is nowhere in sight.
Reverend Oliver Yarblow, 44, died outside the front of the Ebola Treatment Unit at JFK Hospital in Monrovia. A young man whose mother attended his church drove him to four clinics that all rejected him and told him to get tested at the ETU. He waited for hours before he died, according to the driver. Family members say he was diabetic. A crowd formed around the center and a handful of police were called to quell the situation. By the time I left, flies were circling around the car and Yarblow's family members were waiting for him to be tested.
Liberia feels fragile now -- the health care system is on the verge of collapse, the economy is at a standstill and many Liberians are angry and fearful.
This is a photograph of my "Ebola bucket" in the kitchen sink in my apartment. Inside is a mixture of water and chlorine to kill the virus. These buckets are outside the front of shops, bars and restaurants, and in homes throughout Liberia. I wash my hands as soon as I enter my apartment.
What is one thing you want the American public to understand about this outbreak?
Look beyond your borders, your people and yourself. This isn't important because Ebola could come to America, or a "black man's" disease could enter and destabilize the Western/"civilized world" -- and that is how it is being implicitly framed and written about. The world only really paid attention to this issue when an American doctor, Kent Brantly, got infected, which is a real indictment of the international community and our collective consciousness in the West.
This is an unprecedented outbreak that is having a devastating human toll on ordinary people living in poor, fragile West African countries who are just as human as we are. Their joys, struggles, pain and sufferings matter.
This is a photograph of Reverend Marcus Mackay on Sunday morning at St Peter's Lutheran Church. This is one of my favorite churches in Monrovia because it is deeply political and committed to addressing social injustices in Liberia. One of the worst massacres of the Liberian civil war occurred within these walls, which is perhaps why the church takes such an active stance on social issues. Reverend Mackay has been preaching about Ebola ever since cases started emerging in the city.
Americans, encourage your political leaders to support logical, humanistic policies to address the epidemic, rather than callous, narrow-minded Darwinian ones that isolate nations like Liberia in their greatest hour of need. Restriction of air travel between West Africa and the rest of the world won't help, particularly in our globalized world.
What can people here in the U.S. do to help?
Don't buy into the hype and hysteria and encourage others not to either. You could also donate money -- try local NGOs and civil society organizations that are actively working to educate people on Ebola and who are on the front lines of the epidemic. While donating money generally makes Americans feel good, it is not going to fix the problem. We need health workers here to join the fight and help rebuild Liberia's health system in the aftermath.
This interview has been edited for length and clarity. Additional research by Damon Dahlen.
This story is part of "Inside an Outbreak," a HuffPost series taking you to the front lines of the world's worst Ebola outbreak. For more information on how you can help, visit HuffPost Impact.
Support HuffPost
A No-B.S. Guide To Life
Related
Before You Go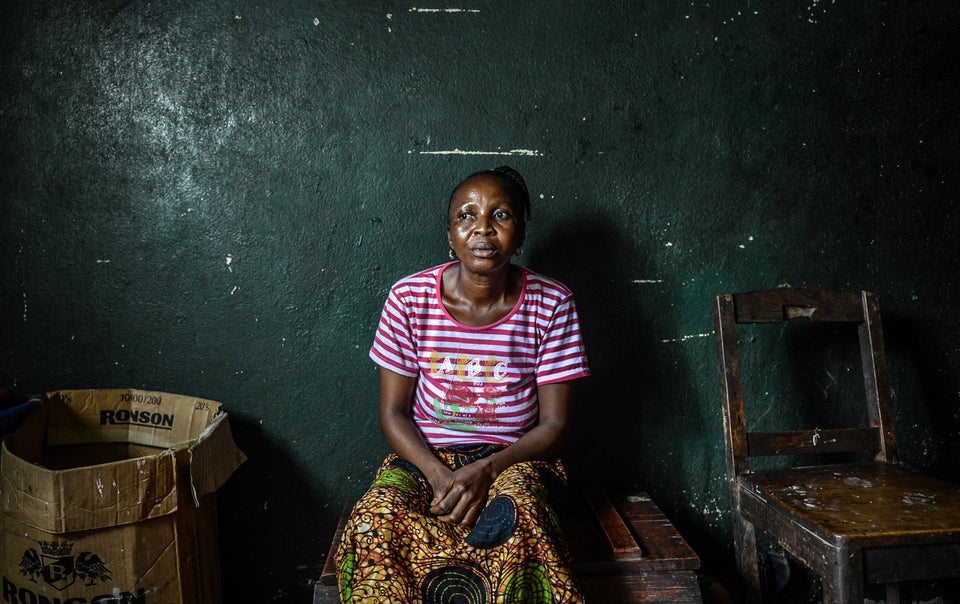 Ebola in West Africa
Popular in the Community