The knives are finally out in the race for the Democratic presidential nomination.
"I think the media is giving Bernie a pass right now," said McCaskill. "I very rarely read in any coverage of Bernie that he's a socialist. I think everybody wants a fight and I think they are not really giving the same scrutiny to Bernie Sanders that they're giving certainly to Hillary Clinton and the other candidates."
"So she's going to win this, and as soon as I think they begin treating him like a serious candidate, instead of, 'Oh, my gosh, it's so great, we've got a fight in the Democratic Party,' I think it will become very clear," she went on. "Any other candidate that has the numbers that Hillary Clinton had right now would be, you know, talked about as absolutely untouchable, and all of a sudden, 'Oh, Bernie, Bernie, Bernie.' I think Bernie is too liberal to gather enough votes in this country to become president."
Though Sanders has been drawing relatively large crowds at his campaign events, including an estimated 5,000 people at a recent stop in Denver, McCaskill was dismissive.
"Well, you know, [Kentucky Republican Sen.] Rand Paul's father got massive crowds, [former Texas Republican Rep.] Ron Paul," she said. "He got the same size crowds. Pat Buchanan got massive crowds. It's not unusual for someone who has an extreme message to have a following."
But then the senator got into a little trouble. Asked to name three specific positions Sanders holds that make him unelectable, McCaskill, a moderate Democrat, was put in the awkward position of criticizing policies supported by many in her party.
"He would like to see Medicare for all in this country," McCaskill said, adding that Sanders "would like to see expansion of entitlement." She further argued that Sanders is "not worried about a debt at all. He is somebody who is, I think, frankly, against trade. Against a lot of things in this day and age."
Sanders supports instituting universal health care through a single-payer system. He has been critical of the Trans-Pacific Partnership, a major U.S. pact being negotiated with 11 Pacific nations that Sanders says will exacerbate income inequality and erode important regulations. And he wants to expand Social Security benefits by raising taxes on the extremely wealthy, a position he argues is supported by an overwhelming majority of Americans.
Who else would like to expand Social Security? Why, Claire McCaskill. In fact, the Missouri senator co-sponsored a bill with Sanders in 2011 that would have applied a payroll tax on incomes over $250,000 a year -- all with the aim of making Social Security more robust.
McCaskill may very well be right about Sanders' overinflated position in the 2016 presidential race. A recent NBC News/Wall Street Journal poll shows Clinton trouncing him by a whopping 60 points. And Sanders continues to lag behind Clinton with minority voters, who account for a majority of the coalition that twice elected Barack Obama to the White House.
But most of Sanders' policy proposals, especially regarding wealth distribution and campaign finance, are actually supported by a majority of the electorate -- whether or not McCaskill is willing to say so.
UPDATE: 3:50 p.m. -- Sanders responded to McCaskill on Thursday in an interview with Bloomberg.
"To the best of my knowledge, this is the first time that a colleague has attacked me," he said. "You'll have to ask Senator McCaskill why."
"I find it surprising that she says that the media doesn't refer to me as a socialist," he added. "There's no article that I've seen that doesn't refer to me as a democratic socialist. I am."
Before You Go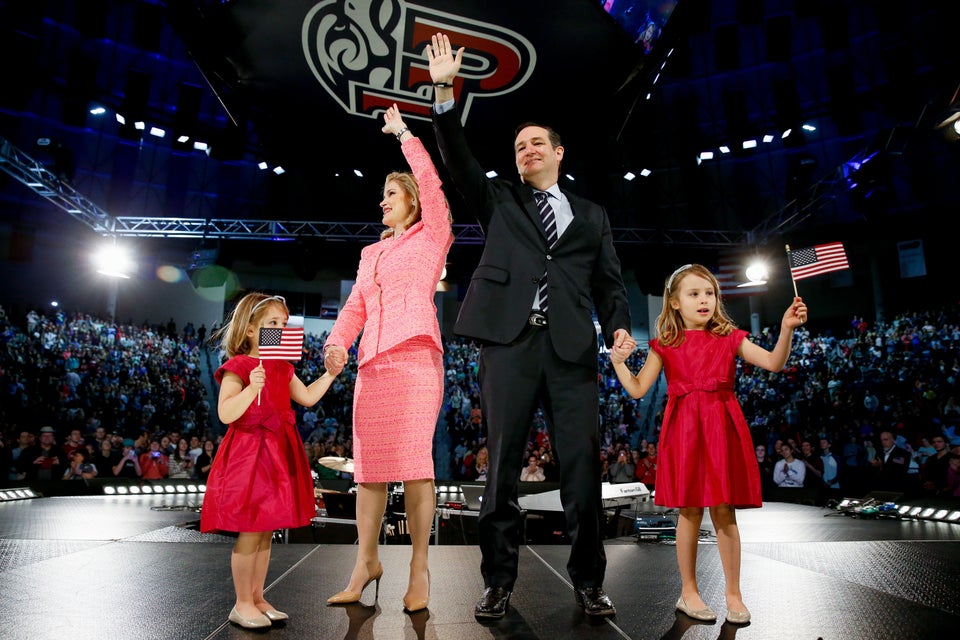 Declared 2016 Presidential Candidates
Popular in the Community