 Having won one of the most talked-about Senate races in the country, Sen. Claire McCaskill (D-Mo.) said on Wednesday that she is writing a tell-all book about former Rep. Todd Akin (R) and the strategies she used to defeat him.
"I'm going to tell the whole story," McCaskill told Missouri radio host Jamie Allman. "People are telling me not to do it, but it was just so interesting, and I think people need to understand that some of the extreme elements in this country on both ends of the spectrum are not politically viable, if you do it right."
Akin's notorious comment about "legitimate rape," which many believe lost him the race, was only one extreme comment of many that McCaskill's campaign collected, she said. "There were a lot of things he said on the floor of the House, on the campaign trail, that we had on video," she told Allman. "If it hadn't have been that statement, there would have been others. And I think maybe it wouldn't have been as big a victory, but I think the independent voters in Missouri and a lot of the moderate Republicans just weren't going to accept his ideology."
McCaskill acknowledged that her campaign actively helped Akin win the Republican primary, and she said she will reveal further details about that strategy in her book. "We did do some really cold calculation about the primary and who would be our strongest opponent and who would be our weakest opponent," she said. "I think all of them had liabilities, but Todd's were the most-- he had the most liabilities, so we tried to do some things that would help him. And we'll tell about them in the book."
McCaskill's office did not respond to The Huffington Post's request for more details about the book.
Before You Go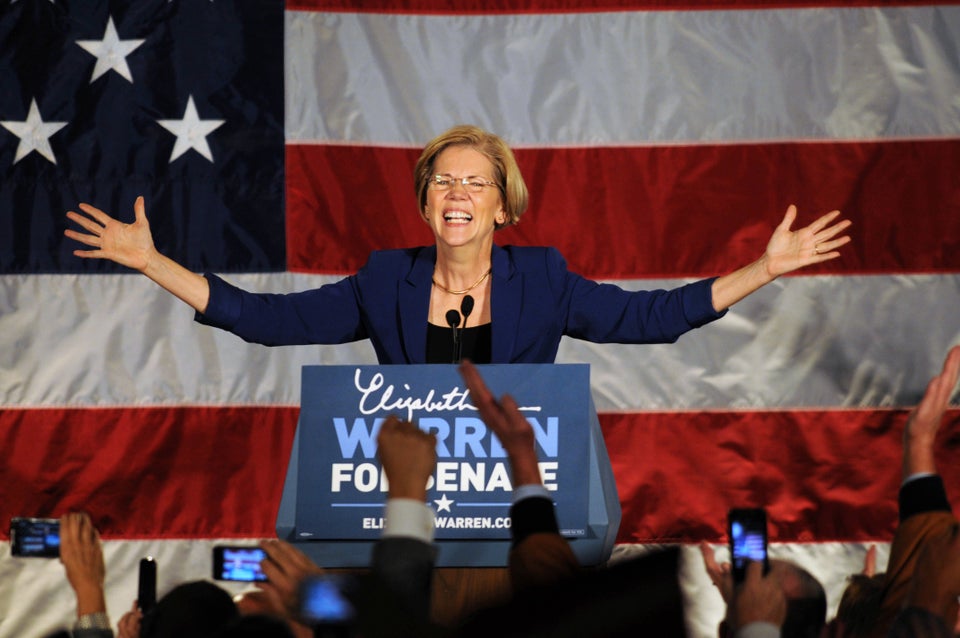 Women In The U.S. Senate
Popular in the Community