WASHINGTON -- Missouri Democratic Sen. Claire McCaskill reiterated on Sunday that she is unhappy with both the leader of her party in the Senate and with President Barack Obama's plan to take unilateral action on immigration reform. McCaskill's tone will likely help fuel speculation that she is considering a bid for governor of Missouri, a traditionally Republican-leaning state, in 2016.
Appearing on CBS "Face the Nation," McCaskill was asked about Obama's plan to use executive action in order to defer the deportation of certain undocumented immigrants. "I'm not crazy about it," she said, before shifting her criticism to House Speaker John Boehner (R-Ohio) over his refusal to take up an immigration reform bill in the House that was passed by the Senate.
McCaskill also discussed why she did not vote for Harry Reid (D-Nev.) to be the Senate Minority Leader once the majority passes to Republicans in January. "I think [the 2014 election] was a message from the American people," she said. "Our party got walloped, and I think they're saying we need to change what we're doing."
When asked about Reid's decision to create a special role for Sen. Elizabeth Warren (D-Mass.) within the leadership ranks, McCaskill again refused to praise Reid. Instead, she reminded host Bob Schieffer that Sen. Jon Tester (D-Mont.), a more moderate senator, was also elected to the Democratic leadership on the same day.
While McCaskill's comments don't reflect nearly the ire that Republicans reserve for both Reid's leadership and Obama's immigration strategy, they were nonetheless unusual for a Democratic senator on a Sunday talk show.
Should McCaskill run for governor, however, a record of challenging her party's leadership could bode well for her candidacy. Missouri currently has a Democratic governor, Jay Nixon, whose term expires in 2016. But despite having elected McCaskill, a Democrat, to the Senate and Nixon to the governorship, Missouri is considered a Republican-leaning state. In both the 2008 and 2012 presidential elections, Republican nominees won the state.
Before You Go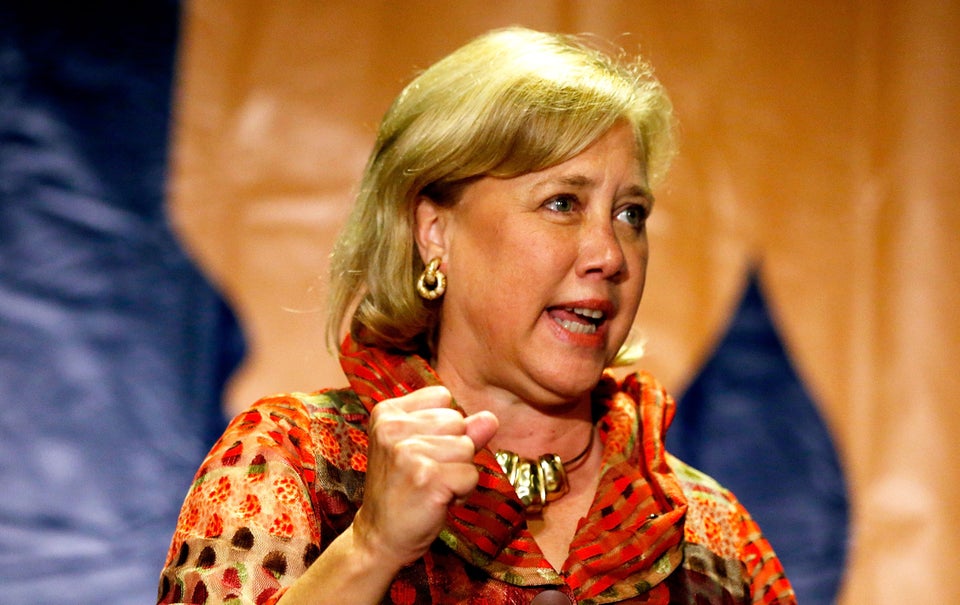 2014 Election Results: Winners & Losers
Popular in the Community