Sen. Claire McCaskill (D-Mo.) on Saturday backtracked from recent comments in which she seemed to suggest that Sen. Elizabeth Warren (D-Mass.) was getting more attention than she deserved by admitting what's widely known about Washington: everyone seeks attention.
McCaskill told The New York Times recently that she was "confused" as to why Warren had gotten so much attention over her opposition to the Trans-Pacific Partnership, an agreement with 11 Pacific countries that the Obama administration is negotiating.
On Saturday, McCaskill tweeted that Warren wasn't at fault for seeking the spotlight and deserved the praise.
Before You Go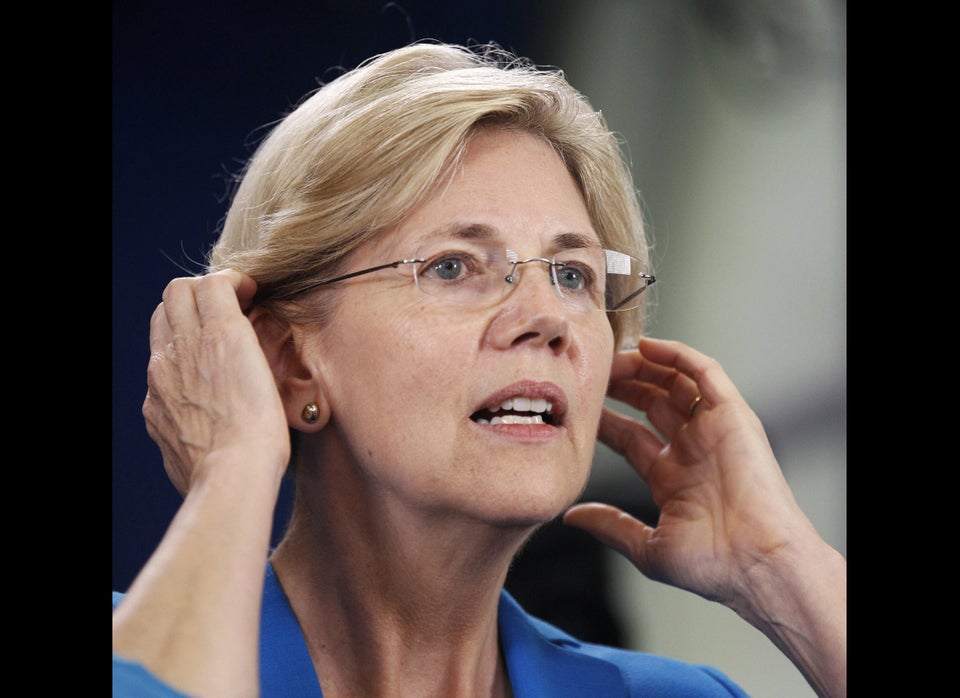 Elizabeth Warren
Popular in the Community