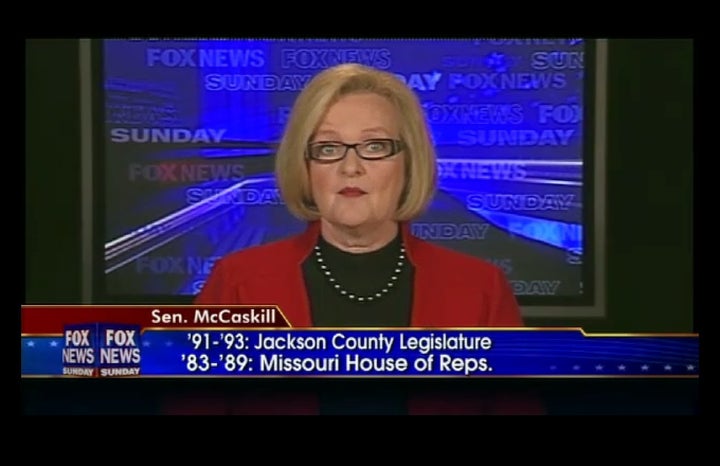 Sen. Claire McCaskill (D-Mo.) accused Republicans over the weekend of "hiding behind the skirts" of GOP Sen. Jon Kyl (R-Ariz.) in what she characterized as a politically motivated opposition to the START nuclear arms reduction treaty.
During a debate between McCaskill and Sen. Lindsey Graham (R-S.C.) on Fox News Sunday, Graham expressed concern over the preamble of the contract, which he said could allow Russia to opt out of its terms if the United States and its NATO allies continued, as planned, to develop their missile defense systems.
"Lindsey Graham is a responsible senator who doesn't play these games," McCaskill said. "But there is some game playing going on with the START treaty, and it's all about politics and trying to damage the president of the United States, and this is a moment where we need to set that aside and look at what really this is."
"Look at Dick Lugar, who I think instead of playing politics and hiding behind the skirts of Jon Kyl. I hope that the Republicans look at Richard Lugar, the ranking member of the Foreign Relations Committee, who has said, unequivocally, 'we need to do this START treaty and look at what's going on in the world right now.'"
McCaskill is looking likely to face a strong GOP challenge during her reelection battle in 2012. Jim Talent, who McCaskill defeated in 2006 to take the seat, as well as former state Treasurer Sarah Steelman, have both been eyeing the current conservative bloom as a potential opportunity for an entry into the race.
Calling all HuffPost superfans!
Sign up for membership to become a founding member and help shape HuffPost's next chapter