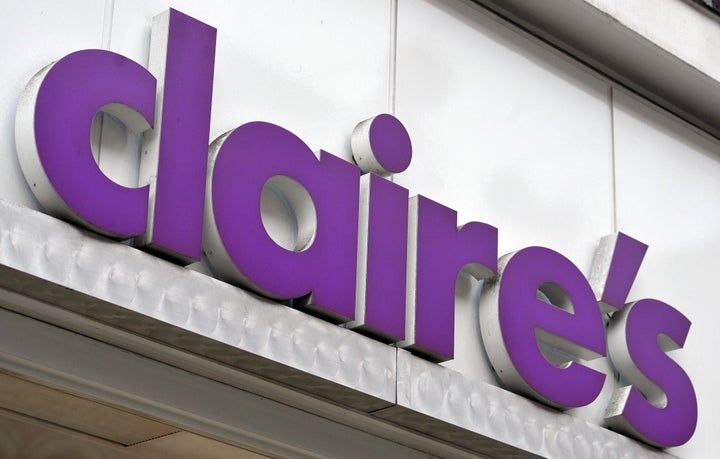 First Toys R Us, and now Claire's. Mainstay institutions within malls across America are entering a new chapter in life: bankruptcy.
Cheap jewelry giant Claire's filed for Chapter 11 on Monday, hoping to rid itself of substantial debt, the company announced. Claire's maintained that it was approaching the bankruptcy filing from a position of strength, using Chapter 11 to restructure its budget sheet, not its operations.
So jewelry fans and ear-piercing enthusiasts, fear not! Claire's plans to continue its store operations per usual throughout the Chapter 11 process. And the U.S. bankruptcy filing pertains only to Claire's stores in America, not the company's international subsidiaries.
Still, Claire's, which says it's pierced over 100 million ears worldwide, plans to close some underperforming stores and renegotiate leases, according to The New York Times. The company expects to emerge from bankruptcy in September 2018 with $1.9 billion less in debt.
While mall traffic has been declining over the years with the rise of online shopping, Claire's says its beloved ear-piercing service is internet-proof since it cannot be replicated on the web. The company says it pierced 3.5 million ears in the U.S. last year.
Related
Popular in the Community