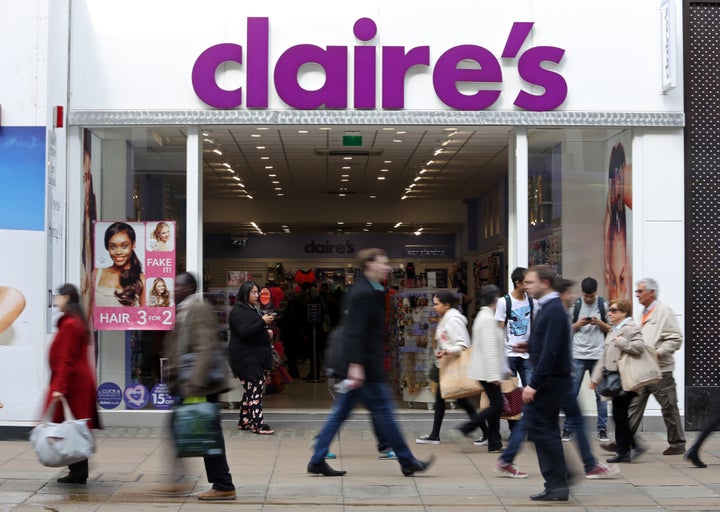 Claire's, a store that sells accessories and makeup to young girls and teens, has pulled some of its items after it was found that cancer-causing asbestos was present in some of its products.
"We have taken the precautionary measure of pulling the items in question from sale," the statement reads. "Once we have more information and have the results of the investigation we will take the necessary action." Customers wishing to return recalled items in the interim will receive a refund.
Kristi Warner, a mother in Rhode Island who happens to work at a law firm that handles cases involving contaminated cosmetics, spurred the recall, NBC affiliate WJAR reports.
It all started when Warner became concerned about the ingredients in her 6-year-old daughter's glitter makeup kit that was purchased at a Claire's store. The mother sent it to an independent lab to be tested.
"You just assume that a children's product would be safe," Warner told WJAR.
The makeup tested positive for tremolite asbestos, which has been associated with the development of mesothelioma, an aggressive and deadly form of cancer.
"I physically sank," Warner told the local news affiliate. "I ended up sitting on the ground, just trying to wrap my head around how something like that could end up in our home."
Warner and her boss decided to purchase 17 additional Claire's makeup products from different states and have them tested as well. According to WJAR, they all tested positive for asbestos.
"The fact that the majority of the products came from the store shelves in the last two weeks means that there are other children being exposed," Warner told the outlet.
To see all the products Warner sent for testing, check out the full story here.